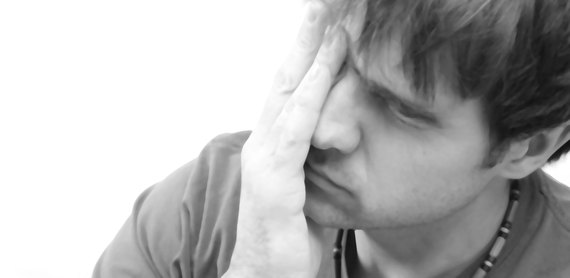 If you're like most people, the first 15 minutes after you wake up aren't your finest moments. Aside from morning breath, bed head, crusty eyes and grumpiness, you're not firing on all cylinders, mentally speaking, right after getting out of bed.
This transitional state is known as sleep inertia. It's a period of grogginess when your body is actually still in a sleep state, including some parts of your brain that haven't quite warmed up.
Yeah, just brushing my teeth feels complicated right after I wake up.
The brainstem arousal system is the part of the brain responsible for basic physical functioning. Though it's activated immediately upon waking, our prefrontal cortex (PFC), which oversees decision-making and self control, takes awhile to get going. It can be up to 30 minutes for our PFC to catch up with the rest of our body.
During that time, our memory, reaction time, alertness and ability to perform various analytical tasks are not in full working order.
Why is our PFC so sluggish?
Kenneth Wright, a neuroscientist and chronobiology expert, thinks it's due to displaced melatonin, the hormone responsible for regulating sleep and making us sleepy.
When we wake up naturally (i.e., with the sun and without an alarm), our melatonin production ceases before we wake up and dissipates before or just after. But when we're rudely awakened from our rest, it may take several hours for the melatonin to dissipate.
How long does sleep inertia last?
Although it can last for up to four hours, it generally doesn't exceed 30 minutes. Most people are fully alert about 15 minutes after waking up. Unless you're sleep-deprived, in which case you'll likely be foggy all day.
How can I reduce the length and intensity of my morning fog?
Being well-rested is key: Not getting enough sleep increases the intensity and length of sleep inertia. In fact, sleep-deprivation can extend the usual few minutes of sleep inertia to several hours.
Another approach: Time your morning alarm to the end of a sleep cycle rather than in the middle, which is most disruptive. A complete sleep cycle is typically around 90 minutes, so the best time to wake up would be seven and a half or nine hours after you go to sleep.