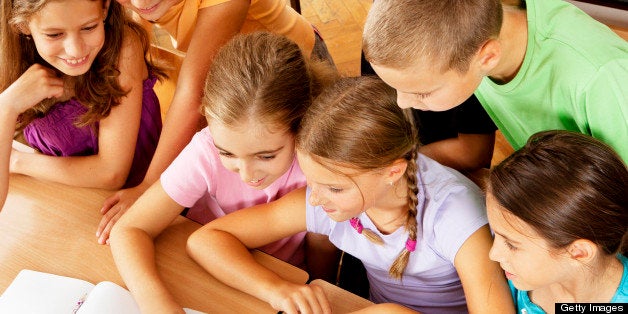 Success. noun. the accomplishment of an aim or purpose.
Last night I met with some girls I had been to high school with to organize our 20 year school reunion.
I hadn't seen either of these girls since I left school (except for on social media) and I was instantly transported back to our "homeroom." We all had a few more wrinkles and lines and also had a whole wealth of experience behind us we didn't have when we left school.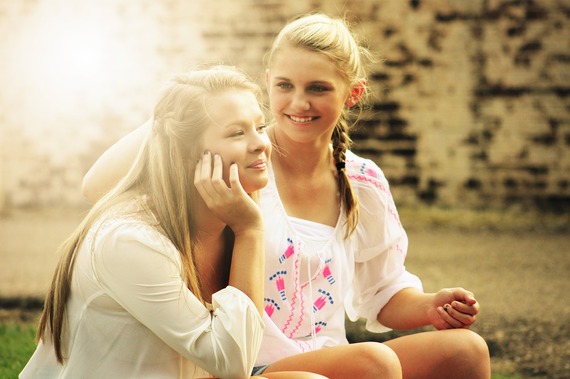 Now all in our late 30s, most had had a couple of careers, lived in different countries, married and had kids, lived in a house we had brought and owned investment properties. One was a successful lawyer, one was a marketing guru come school teacher after having kids and one was climbing the ladder in finance -- who also had three kids. Between the four of us, we had 11 kids -- not bad going in under 10 years!
We were all in the same house group at school and so did some reminiscing about the good old days of school -- swimming carnivals, school performances, teachers, friends and sport.
The conversation then turned to what everyone else in the school year was doing.
One girl had just published a book and so was an accomplished writer, one girl is living in New York as a well-known artist, someone is making a name for themselves as a doctor at one of the big hospitals. I couldn't help but think this, '"id these successes make them any more successful than us?"
So the question begs: what is success? And how do we define it?
The actual definition of success is the accomplishment of an aim or purpose -- but that seems a bit wishy washy for defining life as being successful or not?
So I did some research to see what the "famous" people say about success and this is what I found.
Arianna Huffington, co-founder of The Huffington Post says this about success: "To live the lives we truly want and deserve, and not just the lives we settle for, we need a third metric -- a third measure of success that goes beyond the two metrics of money and power, and consists of four pillars: well being, wisdom, wonder and giving."
British politician Sir Winston Churchill describes it as, "Success is going from failure to failure without losing enthusiasm."
Richard Branson: "The more you're actively and practically engaged, the more successful you will feel."
Deepak Chopra: "Success in life could be defined as the continued expansion of happiness and the progressive realization of worthy goals."
Thomas Eddison: "Success is 1 percent inspiration, 99 percent perspiration."
Woody Allen: "Eighty percent of success in life if showing up."
Carrie Fisher: "There is no point at which you can say, 'Well, I'm successful now. I might as well take a nap.'"
Steve Jobs: "If you really look closely, most overnight successes took a long time."
Maya Angelou: "Success is liking yourself, liking what you do, and liking how you do it."
Barack Obama: "The real test is not whether you avoid this failure, because you won't. It's whether you let it harden or shame you into inaction, or whether you learn from it; whether you choose to persevere."
Anne Sweeney: "Define success on your own terms, achieve it by your own rules, and build a life you're proud to live."
Colin Powell: "Success is the result of perfection, hard work, learning from failure, loyalty and persistence."
Michelle Obama: "Success isn't about how much money you make. It's about the difference you make in people's lives."
Nelson Mandela: "Everyone can rise above their circumstances and achieve success if they are dedicated to and passionate about what they do. Do not judge me by my successes, judge me by how many times I feel down and got back up again."
Albert Einstein: "Try not to become a man of success, but rather try to become a man of value."
So there you have it -- not one of these "famous" people defined success as money or power or owning your own house or flying your own plane.
They resoundingly defined success as the ability to bounce back -- to make mistakes and learn from them. Success is about building a community and those deep, solid relationships to share our lives with people who care. Success is not a destination, but a journey and really do you ever truly reach your own success or are you still searching for what success means at 80.
The four mothers I spent my night with spoke of the importance of their children, husbands, parents, the upcoming school fair, friends -- not about their jobs, wealth or number of houses they owned.
The things that defined their success was the life they had built for their families and themselves.
School seems like a distant memory but last night meeting these girls again was grounding and put life into perspective. We had all done "well" -- but doing "well" didn't consist of material success but rather successes around family, community and the experiences we had had in life to make us "richer."
How do you define success?
Anna Partridge writes about the modern dilemmas parents face in raising confident, resilient and emotionally intelligent children as a school teacher, parent educator, writer and mum to 3 kids. Find here here www.annapartridge.com
Support HuffPost
The Stakes Have Never Been Higher
Related
Popular in the Community