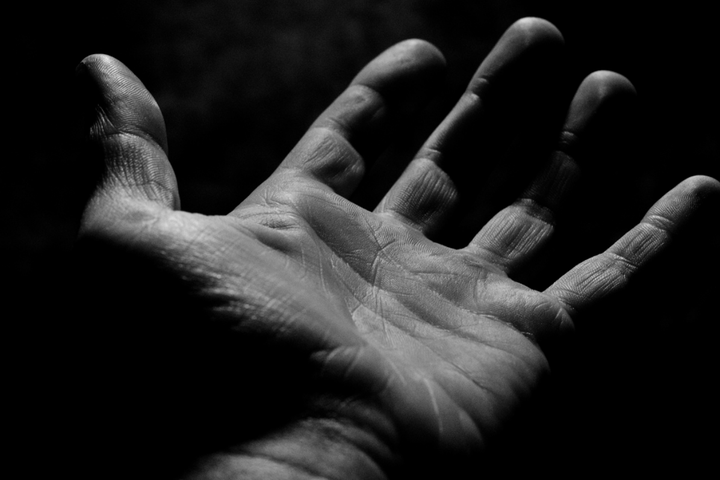 The Statue of Liberty ― arguably the nation's most iconic American landmark ― brings in about $180 million per year to New York City's economy. In the most recent recorded fiscal year, off-Broadway theatre generated an estimated $535 million. So it should be surprising to learn that off-Broadway actors make less than minimum wage. Netting about $415/week after taxes, a typical 40-60 hour work week comes out to about $6-$10/hr―and that's when a contract is in hand. As the bodies on stage driving one of NYC's main economic and cultural engines, that doesn't seem to measure up to the rising cost of living in the nation's most expensive city. (For more info on the math of it all, click here).
Enter #FairWageOnstage, a campaign started by about twenty-five off-Broadway actors, who began meeting in secret of their union, to take economic justice into their own hands. The movement, which is working in tandem with Actors Equity Association (AEA), includes spokespeople Diane Davis, Kellie Overbey, Robert Stanton, and Nick Westrate, among its 1600 members. As AEA negotiates with the League of off-Broadway Theatres & Producers, the Association of Non-Profit Theatre Companies, and around 100 commercial producers, FWOS seeks to right the economic ship stalled for the last 30 years. "If you adjust for inflation, the $250 a week I made in 1985 is worth $560 a week now," says Stanton. "Current off-Broadway minimum is $593. A flat line."
"When you're working," Westrate adds, "you should be able to cover your basic expenses. It's a job. And many people don't think of it that way. But it's at least 40-60 hours a week... that doesn't include research, preparing physically, mentally―but it's labor. You have to be there. You have to accomplish certain tasks. You're on payroll. And we work hard. And stage managers put in even more time than we do. It's labor. I belong to a labor union."
For those unfamiliar with New York's theatre scene, off-Broadway is a vibrant and bustling community of artists and audiences―don't let "Off" fool you; this is the main event. "Off-Broadway is a destination," says Stanton, a veteran of stage and screen. "This is where I've made my career for the last 30 years." Some of the most successful and notable productions off-Broadway include Pulitzer Prize winners THE FLICK, CLYBOURNE PARK (Playwrights Horizons); NEXT TO NORMAL (Second Stage); HAMILTON, TOPDOG/UNDERDOG (The Public); RENT (NYTW); and BETWEEN RIVERSIDE AND CRAZY (Atlantic/Second Stage). Other lauded off-Broadway shows include the Ars Nova production of NATASHA, PIERRE, & THE GREAT COMET OF 1812; ECLIPSED, FUN HOME (The Public), SPRING AWAKENING (Atlantic), ONCE, PETER AND THE STARCATCHER (NYTW); and VENUS IN FUR (Classic Stage Company), to name a few. And yes, some of these productions have transferred to Broadway but they originated and were celebrated off-Broadway. It's a testament to the vision of these theatres and commitment to artists that they put their resources behind such innovative and bold projects.
"The main thing that gets said back to me is why are we trying to get money from these places," says Davis, "and do we worry about putting these companies out of business. And I would caution people to examine that point of view." Davis points out that theatres are asking actors to subsidize them, noting that most working actors are not celebrities or independently wealthy. "We are here to be the voice that's saying we have to fix this in order to evolve to the next level," she continues. "And I actually think we can help them. [Producers] aren't faceless people. These are people that I work for. I love these people. I think what we all want is for them to recognize that there is a solution here."
Stanton agrees, adding that "a lot of these theaters are built on our backs. They're built on cheap labor. And I think that the danger is that we've all been running in a fog because we all love to run. But then we're in the open...and next thing we know it, we're falling over a cliff. So FWOS is about saying 'Hey look there's a cliff,' so no one else gets hurt. This structural change in the landscape is justice: it's either a fence on the cliff or it's raising the level of the ground below to make the ground even so there is no more cliff."
Everyone I spoke with―and myself included―has accepted this mythology of being poor, of struggling, that this is part of the norm. "Poverty is not romantic," says Overbey. "Actors and stage managers are professional tradespeople who belong to a labor union. Equity members make magic, we don't live on it." Westrate builds on that sentiment, adding "I think that mentality is internalized and fetishized. If your job is something you're passionate about, you should suffer. And [FWOS doesn't] think that's true. We have contributed to these theatres and their multi-million dollar budgets. And were asking to be fairly compensated for this growth. We didn't call this movement 'As Little As You Can On Stage' because it's about what's fair." As decorated off-Broadway mainstay Deirdre O'Connell so simply puts it, "I don't care how [producers] spend their money. All I am is a member of the labor union. And I'm here to tell you, actors cost more now."
To really get a sense of how dire the situation is, consider that Westrate filed for bankruptcy in the summer of 2012, a few days before he won a Drama Desk Award for his work in the 2011-12 season. "I was in my fourth off-Broadway play that year; I worked back-to-back all year: Classic Stage Company, The Public, and Barrow Street. I had been out of Juilliard for six years at that point, and what I did to stay afloat on these wages was to use credit cards to supplement my income. I was working 40-60 hours a week trying to keep side jobs on my day off but I still needed to use a credit card to pay for groceries, my electric bill, sometimes rent. That was a financial gamble I made to my own future."
Sadly, bankruptcy is not an isolated issue to actors in their 20s and 30s. It happens to actors in their 40s and 50s as well. And if you're not independently wealthy, chances are you're still paying off your student loans from your bachelors, masters, or even doctorate degrees. Access to off-Bway can be very expensive and holding a degree―or multiple degrees―is often your passport to entry. While that is another issue entirely, it should be noted that the most expensive MFAs leave our actors with tens of thousands of dollars of debt at minimum, sometimes reaching six figures.
OBIE winner April Matthis, whose husband is also an artist, talks about negotiating a family on an actor's salary. "We have a son, so we have to negotiate whether it's worth it financially/artistically to take a job when the cost of babysitting cancels out what we'll be making. The thing is, I'm working with the most highly regarded artists in the theater, at these venerable institutions, so it's hard to turn down the opportunity to do the work―especially when you feel so appreciated artistically. Unfortunately, it often feels like a career investment with diminishing returns, instead of compensation commensurate with my skills and experience. It's never enough to save, and we go further into debt. It's hard to just break even."
"The numbers don't lie," says Overbey. "No one can convincingly or believably argue that at the current off-Broadway wages, Equity members are making enough money to support themselves in NYC. So then the moral question for all of us is: Is that OK?" Certainly there is a larger moral question here regarding the value we put on the arts in American culture―but while we have that conversation, the value we put on the artist needs to be decided now.
Working in the theatre must not solely be for those who have the privilege to subsidize it, otherwise the diversity of experience will be lost on our art and our audiences. And it is to them, the audience, to whom we must be most beholden: the actor is providing the most intimate service for them and our community. The actor is, to paraphrase the writer Anne Carson, sacrificing a moment of their own lives in order to give us a story of our own. And for a working-class industry that is and always will be its own "gig economy", we must ensure that the treatment of all who participate in this important social contract are valued appropriately. The health of our theatre now and in the future depends on it.
Before You Go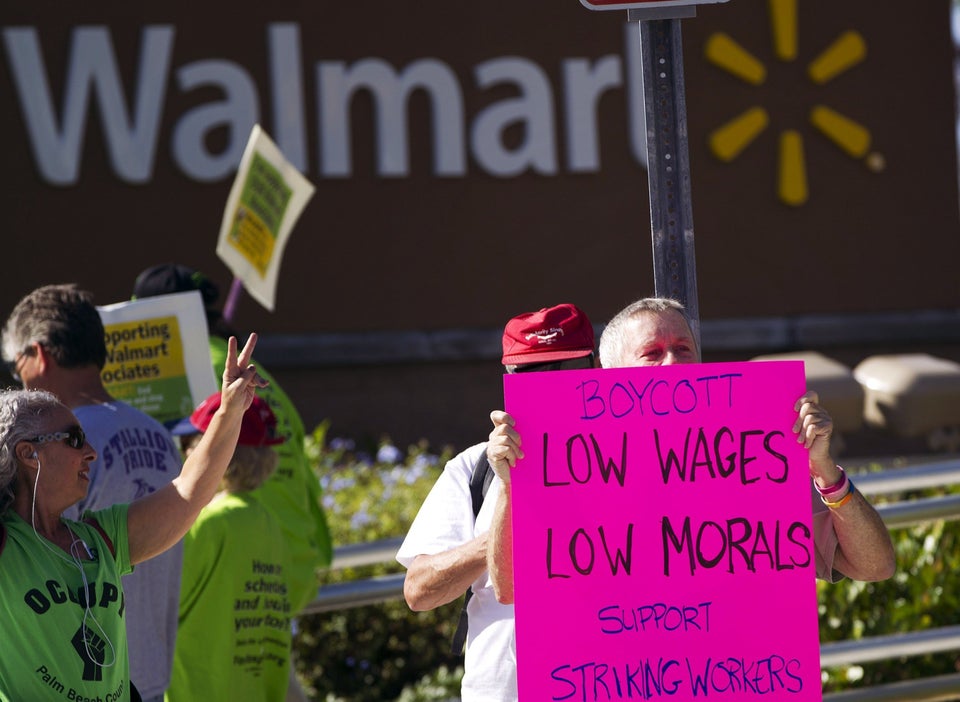 What Minimum Wage Haters Won't Admit
Popular in the Community