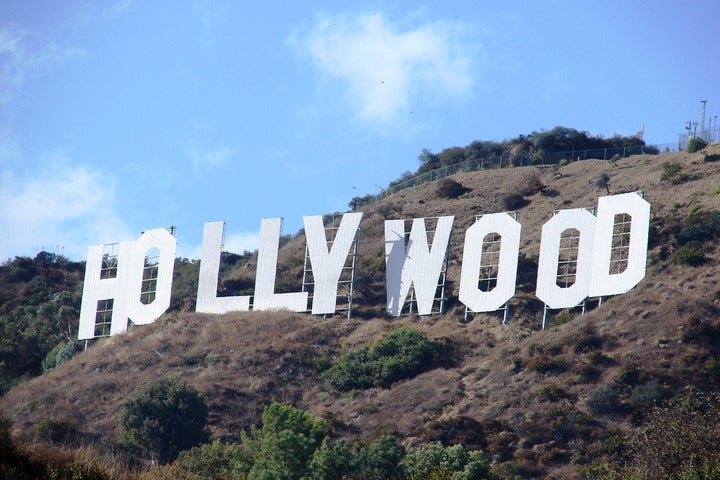 The mythology of American cinema is ripe with tales of precocious kids who shot crude movies with their first cameras. Think of the young J.J. Abrams or the Coen Brothers, running around their backyards, directing their childhood friends to jump off garages or do a pratfall.
However, very few of these fledgling directors are named Hernandez or Garcia. Primarily because of a lack of resources, young Hispanics are unlikely to see filmmaking as a realistic option.
"For a teenage Latino from a working-class background, it's not even that making a movie is unattainable," says Luis Lopez Aldana, a film producer. "It's that they don't consider it at all. Making movies is not even a potential career choice. It's mystic."
As a result, the current ranks of Latino filmmakers are thin, and that influences what kinds of stories get told in American cinema. More important, it has an impact on how Hispanic culture is portrayed -- if it is portrayed at all.
Indeed, just three percent of the members of the Directors Guild of America are Latino. This percentage has been more or less consistent for years.
Apparently, the DGA knows that this is a problem, which is one reason they have set up an official committee "to explore how Latino artists can advance their careers, enhance their job opportunities in both the English and Spanish-speaking media, and improve their craft skills within the television and motion picture industry."
And with Latinos now the largest ethnic minority in America, is the time right for a Hispanic resurgence in cinema? People like Lopez Aldana certainly hope so.
He is one of the creators of On the Run, the first feature from Cinetico Productions. The film is, according to writer-director Alberto Barboza, a "tripped-out, magical LA love story" about a young Latino who falls for a Chicana tattoo artist.
Jana Diaz Juhl, a producer of the film, says that On the Run reflects its creators' lives and experiences. In other words, it is based firmly in the Latino experience.
"It's not 'Hey, I'm telling a story, and everybody in it just happens to be brown.'" Diaz Juhl says. "Showing your reality is when your voice becomes unique."
Of course, there are a few Hispanic superstar directors who have long been airing their unique voices. Gregory Nava has been creating challenging work since the 1980s. In addition, the triumvirate of Alfonso Cuarón, Guillermo del Toro, and Miguel Arteta have made daring films that, at times, have even caught the attention of Oscar voters (which is tough for Latinos to do).
Perhaps the most dependable Latino hitmaker is Robert Rodriguez. Still, he risked his mainstream cache with last year's Machete, which was, shall we say, an individualistic look at the immigration debate. Regardless of what you think of the movie (and I thought it pretty much rocked), it's doubtful that it could have come from a non-Latino director.
So where is the next generation's Rodriguez coming from?
The founders of Cinetico think they have one possible source. In addition to making films, the company runs a shadow program, which brings high school and college kids to the set so they can follow the filmmakers around and see how a movie is created.
"That's something we didn't have when I was growing up, because the resources didn't exist," says Miguel Angel Caballero, one of On the Run's producers and its star. "Nobody was going to come into our schools and take us to a set to see something that was going to inspire us. The experience helps the kids, even if they don't want to be in the entertainment business."
And perhaps that is the key. This isn't just about movies. The fact is that the entertainment industry, which is all about creating metaphors, is a metaphor itself for the lack of access and resources for young Latinos.
Filmmaking is simply another niche in which Hispanics are slowly making their voices heard. With hope, one day soon, our presence will be in proportion to our numbers and our contributions to America.
As for On the Run, the filmmakers plan to release the film next year and go the festival route to try to get a major distributor. After that, they will start work on their follow-up feature.
Asked about the future of Hispanic cinema in America, Caballero offers a twist on William Goldman's famous observation that no one in Hollywood knows anything.
"We don't really know where it's going," Caballero says. "All we can do is continue to make films that are inspiring and relevant to the community. It's a long journey."
Calling all HuffPost superfans!
Sign up for membership to become a founding member and help shape HuffPost's next chapter