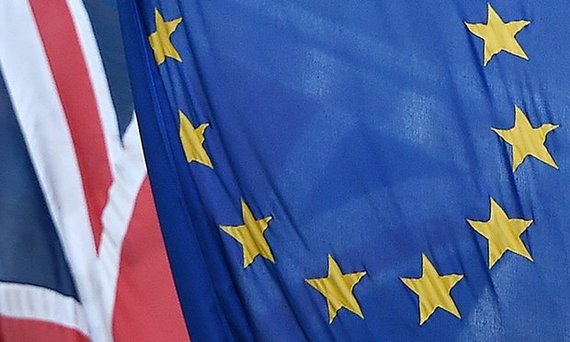 Last week, the British Pound hit a three month high against a basket of its major currency rivals, following a poll that showed the 'Bremain In' camp was consolidating an 18 point lead in the upcoming referendum on Britain's status in the European Union. In an IPSOS-MORI poll by the British Evening Standard newspaper, 55% supported staying in the European Union, whilst only 37% wanted Brexit.
The online betting firm, Betfair, goes further by implying the probability of Britain staying inside the EU on June 23 to be at 76%, up from an initial verdict of 73%. It's not looking good for ex-London Mayor Boris Johnson, or UKIP leader and lifelong flagbearer for Brexit, Nigel Farage.
According to Daniel Abrahams, CEO of the online marketplace CurrencyTransfer.com, "Whilst opinions on staying 'In' or 'Out' vary, the City seems to be in full agreement that the British Pound has further to rise, as the Brexit risk receeds. Conversely, in a Brexit scenario, Sterling would likely be sold off sharply and depreciate." Recently, Chancellor George Osborne said Britain would be poorer out of the EU, and CEO of Santander, Nathan Bostock, said that Brexit would be a bad for the British economy in the long term and would impact the bank's balance sheet, due to the expected fluctuations in the GBPEUR currency pair. It's one of the most opinionated referendums of all time.
Brexit could knock rents and stock markets
Research from the Centre for Economics and Business Research suggests that Brexit could cause UK house prices to drop by an average of £2,000, coupled with a fall in the stock markets. Trade bodies representing estate agents and landlords suggested Brexit would cut rent bills as immigration levels would drop, shrinking rental demand. There would also be a resulting knock-on impact of a skills shortage of construction workers.
Conservative Ex-Mayor Boris Johnson disagrees, calling the EU 'a badly designed undergarment that has become far too tight and constrictive'. Those backing Brexit say that the City of London is the world's major financial centre, which will only strengthen its position, retaining full access to capital markets.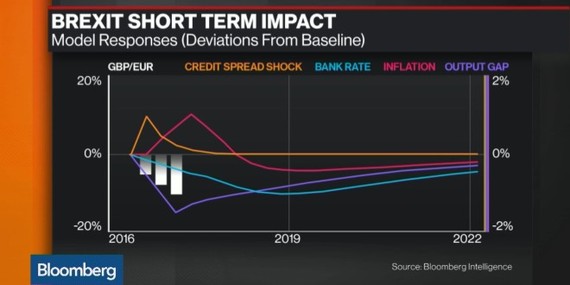 The core argument from senior Pro-Brexit business leaders is around EU red tape suffocating the British economy, suggesting that amongst the 85% of smaller company that are creating jobs, 90% don't even trade with the European Union. We're often reminded EU countries make vast amounts of money from UK importers and it would be counter productive to make trade harder for British business.
Impact on technology community
The FinTech community is scared of Brexit, with Entrepreneurs looking on with caution. According to Daniel, "If you look at the example of payment firms regulated by the FCA, this permission gives your startup a passport into Europe. Would Brexit suddenly mean country-by-country licensing is required? The stakes are high, and the risk of the unknown is not good for startups, venture capital or the ecosystem as a whole."
In a strongly worded Medium post, Michael Kent of remittance firm Azimo goes further, saying "Brexit would be a disaster for UK FinTech on so many levels... The EU is the world's biggest single market: 28 member states, 508 million people and a GDP of $18.5 trillion. Time and again, that's the statistic that gets investors and entrepreneurs excited. Remove that market opportunity and we'll all have to go somewhere else." Kent has added his signature to the Entrepreneurs IN open letter for the Britain Stronger IN Europe campaign.
What does Brexit referendum mean for businesses with international operations?
The impact of Brexit on UK business has so many opinions, on both sides of the fence. However, it is certainly causing volatility in the currency markets, which affects both SMEs and individuals who operate cross-borders. Whether you are buying wine from France or exporting technology to the US, or even just servicing property expenses for your second home in Spain, your costs can fluctuate considerably.
The good news is there is something you can do about it. There are a couple of business focused currency management platforms you can maximize. The money transfer platform provided lets you choose from the best rates for currency conversions. It equally offers you currency hedging solutions, enabling you to eliminate currency risk from your international operations and better budget your exposures across the year ahead.
How does hedging with a forward contract work
For example, if you know you are a UK importer and want to buy EUR10,000 at the end of the month, then you could enter into a one-month forward contract that 'locks in' the exchange rate at which you will transfer the EUR10,000 from GBP. If after 30 days sterling has weakened against the euro, it will have no bearing on your currency transfer, as the rate at which you are exchanging your EUR10,000 from GBP has been previously agreed one. You have effectively mitigated the risk of adverse currency fluctuations.
Today, global currency markets are increasingly volatile, meaning it is increasingly important for individuals and business operating internationally to have a sensible currency hedging and planning strategy in place to ensure forecastability and preserve profitability.
REAL LIFE. REAL NEWS. REAL VOICES.
Help us tell more of the stories that matter from voices that too often remain unheard.