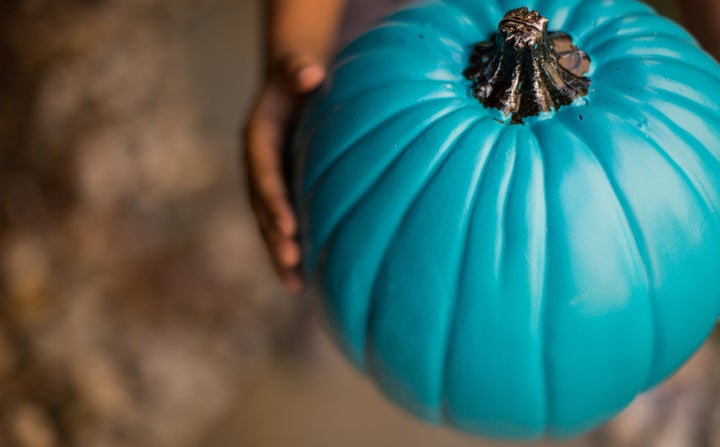 A special Halloween decoration is raising awareness about an issue that's important to many families.
The Teal Pumpkin Project encourages people to remember the trick-or-treaters who have food allergies and may find this time of year challenging. The concept is simple: Participants place teal pumpkins in front of their homes, indicating that they have pledged to provide non-food treats like stickers or toys to trick-or-treaters on Halloween.
Teal is the color of food allergy awareness. Participants can paint their own teal pumpkins, purchase them online or at local stores, or alternatively, print out a free sign from the FARE website to show their involvement. They are also encouraged to take the pledge online and register their addresses on the official map of participating locations.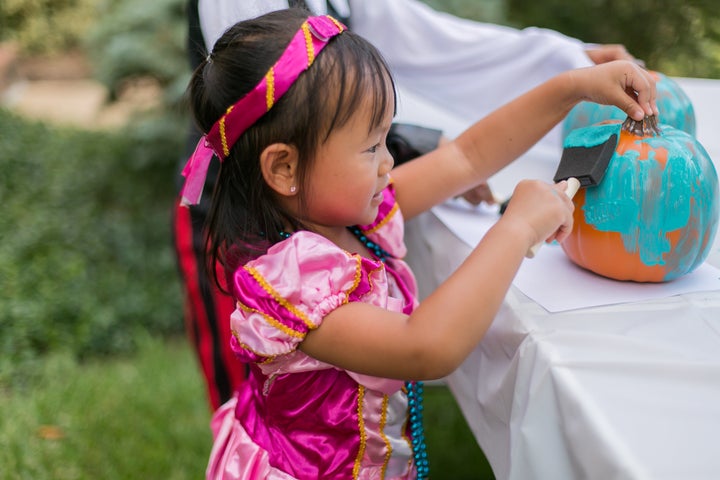 The nonprofit Food Allergy Research & Education (FARE) launched the Teal Pumpkin Project in 2014, and since then, participation has increased each year.
"The Teal Pumpkin Project promotes safety, inclusion and respect for all those managing food allergies," FARE Director of Communications Nancy Gregory told The Huffington Post.
This year, FARE teamed up with Michaels Craft Stores to help spread the Teal Pumpkin Project to new locations and raise awareness about food allergies. Their goal for 2016 is to have at least one teal pumpkin on every residential block in the U.S.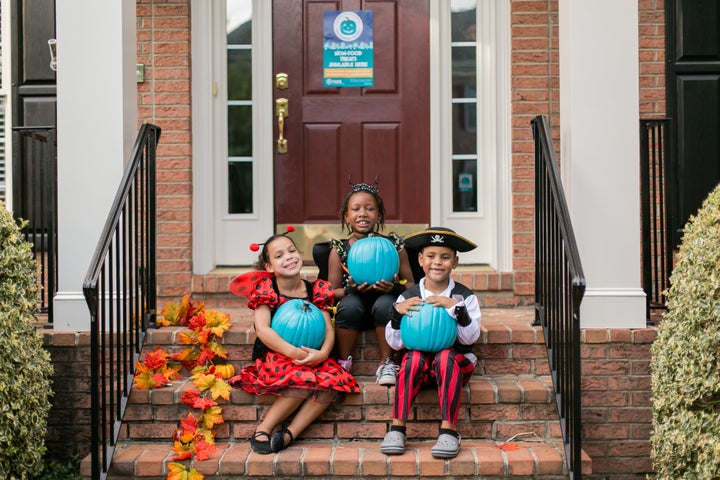 Halloween can be a difficult time for families with kids managing food allergies because a lot of popular candies contain common allergens. And for many kids, the risk is so high that Halloween candy simply isn't an option.
According to the FARE website, the miniature or "fun-size" versions of candy sometimes use different ingredients than their full-size counterparts. They also often don't have clear ingredient labels.
The Teal Pumpkin Project aims to make the holiday more inclusive and emphasize the general fun of Halloween over the candy. It also serves as an opportunity for parents to educate their children about food allergies and help other families in their communities.
It's safe to say that no child wants to spend Halloween in the emergency room or sitting at home. The Teal Pumpkin Project is one way to prevent either of those scenarios.
Before You Go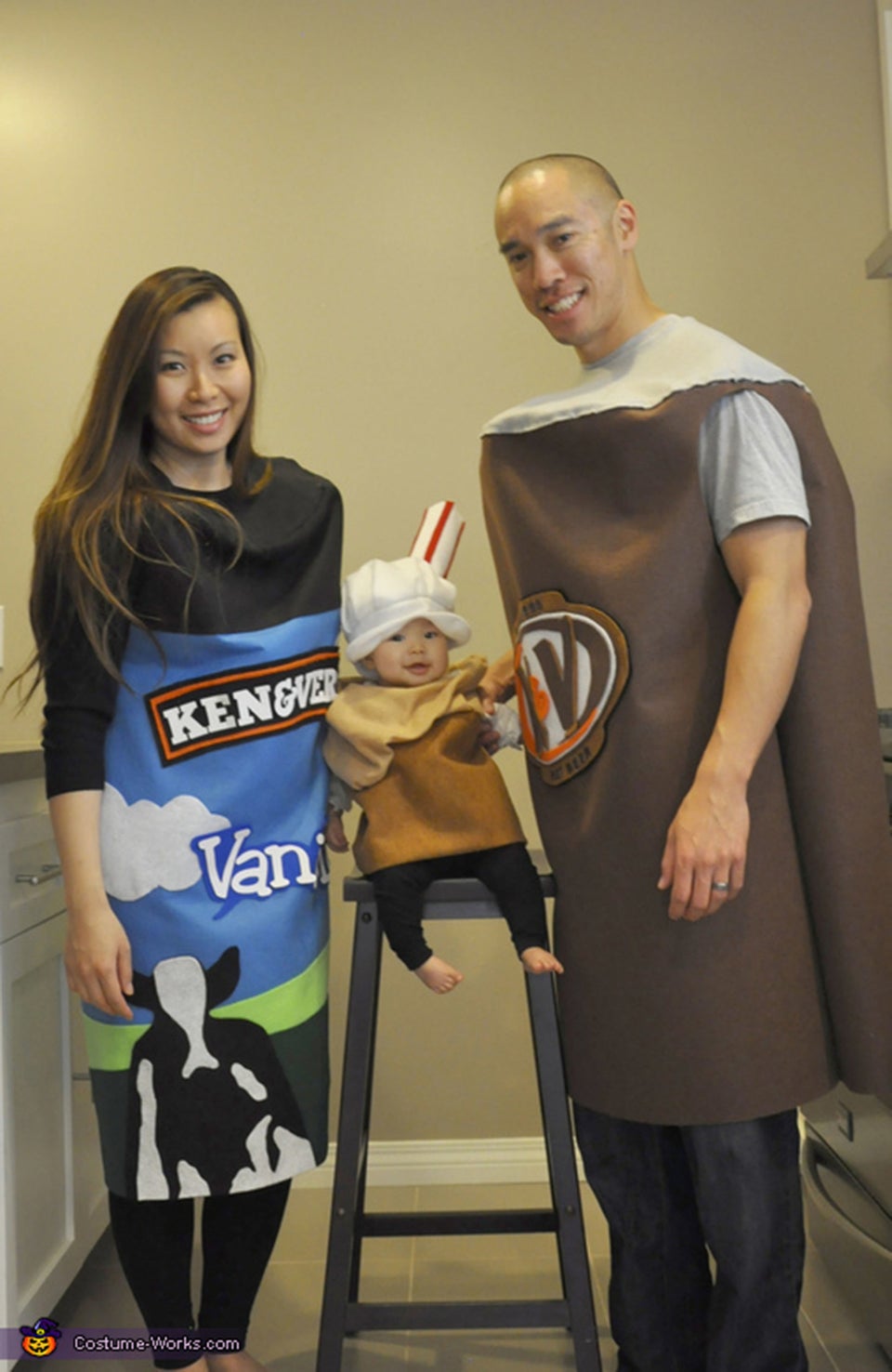 Family Halloween Costumes