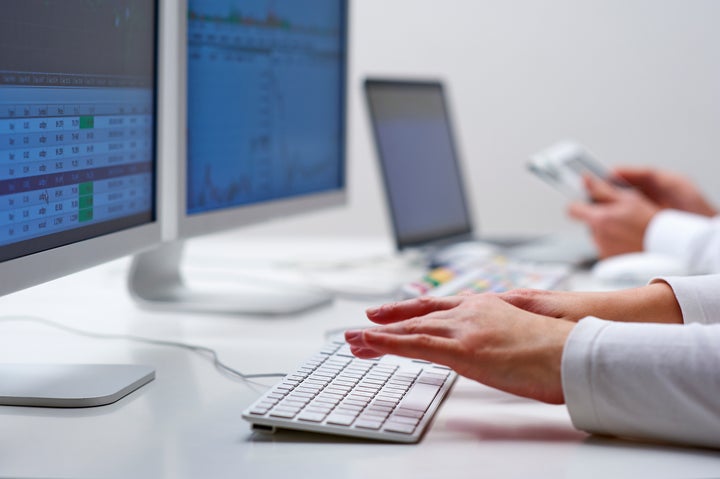 Editor's Note: This post is part of a series produced by HuffPost's Girls In STEM Mentorship Program. Join the community as we discuss issues affecting women in science, technology, engineering and math.
We are the people working feverishly behind the scenes to make sure you don't want to throw your computer across the room. When we do our work right, software seems easy, effortless, even magical. A sign of our success is your happiness. Very few people know that user experience designers even exist, much less what the career entails. But everyone can empathize with the experience of having a computer, phone or other device behaving in a way that was never expected. Yet sadly many people have convinced themselves that it's their fault when software problems occur.
In reality, it's often a failing of the software to understand how or why people are using that software in the first place.The good news is that we know so much about the human brain, and have such an ability to actually watch people USE our software, that those problems can be avoided before they ever ship! Working as a user experience designer means making life a little -- or a great deal -- better for people every time they use your software. Small changes can have a huge impact.
For people who grew up in my generation, it was virtually impossible to grow up aspiring to be a "UX designer" because the career didn't technically exist yet. The nearest analog was the people working in human factors -- designing physical objects to take into account the specific physiology of the human body, as opposed to focusing only on aesthetic or ease of manufacture. Human factors specialists have worked in the automotive industry for decades.
As for myself, I grew up fascinated with the burgeoning Internet and technology but always loved art and creative pursuits. I wished that there were some way to combine the two. Then, during a college visit, I saw a professor give a talk about the field of Human-Computer Interaction (another name given to my field). The professor explained that the field was a combination of computer science, visual design and cognitive psychology.
We go by many names -- interaction designers, user experience designers, human-computer interaction specialists -- but our work is the same. We use the principles of computer science to work through a problem, use cognitive and experimental psychology to figure out how real people will respond to that problem, and design an aesthetically pleasing solution to the problem. Some designers also go as far as implementing that design, and sometimes programmers take up that part of the process.
One of the most compelling things about UX design is the fact that the career can allow you to immerse yourself in many different fields. I've worked in theme parks, video games, server software, and now the automotive industry. If you love learning new things and collaborating with other creative people; if you want a career that allows you to see the impact of your work on others - then this is a fantastic career to consider.
It's hard to describe the daily work of a user experience designer because it can vary greatly based on the point in the process. But one thing is universal - the amount of collaboration required. My days are filled with formal and informal meetings where we brainstorm, storyboard, critique, and test our ideas. Our constant companions are sketchbooks, whiteboards, and various office and graphic design software.
A user experience designer is a jack of all trades, master of few. We are the missing link between programmers and the people who use their software. And though our work can be invisible, it's a magical thing to sit in on a usability study and see people enjoying your product instead of just tolerating it. By designing software with human beings in mind, we empower everyone to be their best selves, and be a little happier in the process.
Popular in the Community