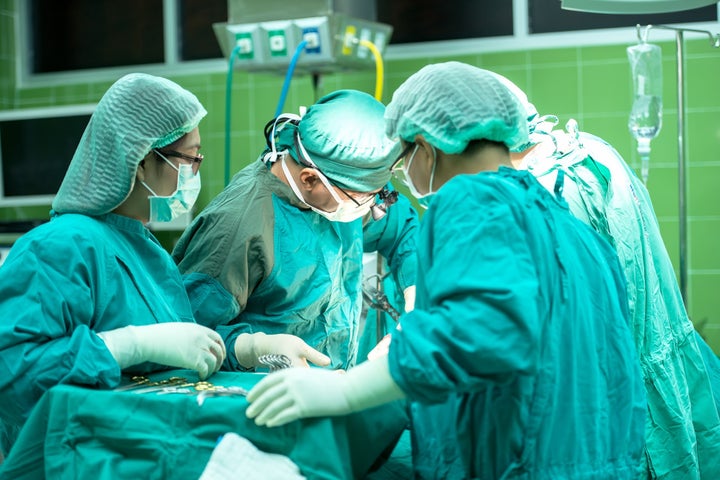 Walter Cronkite once remarked, "America's health-care system is neither healthy, caring, nor a system." Ouch! Many years later, the U.S. continues to struggle with access, quality, and overall population health issues. As many explore alternative solutions, one solution that has been embraced by some is value-based care delivery models.
Value-based models change incentives to focus on value by rewarding better outcomes and lower spending. Historically, most medical treatment services are paid/reimbursed in a fee-for-service (FFS) environment. Basically what that means is that every episode of a consultation visit, doctor appointment, surgical procedure, hospital stay, etc. is treated as a siloed event for purposes of payment for services rendered.
Transitioning from volume-based to value-based payment and health-care delivery models has been slow. For example, a 2016 survey of executives at health provider organizations indicated only 27% have completed pilot programs or are at some stage of rollout. The Deloitte 2016 survey of U.S. Physiciansconfirmed the slow adoption of value-based payment models among doctors. However, employers, health plans, and government purchasers of health care are looking for a transition to value-based payment models. The objective of such models is to align physician and hospital rewards and penalties with cost, quality, and outcomes measures.
Health-care organizations are experimenting with a variety of models. In fact, organizations like Kaiser Permanente, Geisinger Health System, and the Cleveland Clinic, as well as several others, have been noted for experimenting with value-based models, taking on more financial risk and helping to better control spending.
Shared savings—generally calls for an organization to be paid using the traditional FFS model, but at the end of the year, total spending is compared with a target; if the organization's spending is below the target, it can share some of the difference as a bonus.
Bundles—Instead of paying separately for hospital, physician, and other services, a payer bundles payment for services linked to a particular condition, reason for hospital stay, and period of time. An organization can keep the money it saves through reduced spending on some component(s) of care included in the bundle.
Shared risk—In addition to sharing savings, if an organization spends more than the target, it must repay some of the difference as a penalty.
Global capitation—An organization receives a per-person, per-month payment intended to pay for all individuals' care, regardless of what services they use.
The Affordable Care Act (ACA) has helped move the health-care system toward paying for value. For example, it included a Medicare program that allows organizations to choose to participate in accountable care organizations (ACOs) using shared savings/risk payment models and pilots for bundled payments. Other examples include the broadened use of pay-for-performance in traditional and managed Medicare programs and readmission penalties for hospitals, as Centers for Medicare & Medicaid Services (CMS) attempts to tie payments to quality and drive the industry toward greater transparency. It created the Center for Medicare and Medicaid Innovation (CMMI) to support the development and testing of innovative health care payment and service delivery models.
Where does the employer fit in? Like government purchasers of health-care, employers and their employer-sponsored plans have been seeking opportunities to explore new types of fee structures, provider networks, and carrier contracts that get at the "Triple Aim."
Coined by Dr. Donald Berwick during his tenure as administrator at CMS, the term "Triple Aim" refers to the three focus areas or objective that all stakeholders seek: reduce the cost of health care, enhance the patient experience, and improve population health. In a nutshell, deliver health-care services at lower costs, offer better quality health, and improve the patient experience of the health-care system.
As value-based care models come in various forms, and continue to evolve, employers should be working with their benefits brokers, consultants, insurance companies, and health plans to identify opportunities to put in place, based on their unique circumstances, value-based care.
There is no single correct model of value-based care that fits all situations and workforce populations. The choice of which model (or combination of models) to use will depend on each organization' capabilities, market position, financial situation, and value-based company goals. Due to unsustainable rising costs, poor health outcomes, and poor performance on quality measures, the pressure to reduce costs for all individuals while improving quality and outcomes continues to accelerate.
As the current health-care landscape has great anxiety surrounding its future, the health-care system struggles to deliver affordable, quality care, and overall value to patients while also saving costs for everyone in the system.
Without a movement toward value-based care, is there a way to control rising health-care costs and deliver quality?
Related
Popular in the Community