I moved to Rishikesh West a few weeks ago and decided to check out what the yoga scene had become in the five years since I left L.A. I refer to Santa Monica as "Rishikesh West" because on any given morning you can throw a stone and hit a bendy woman swathed in Lululemon carrying a yoga mat, just like in the other Rishikesh.
After a few classes with some of the burnt-out yoga stalwarts who shall remain nameless, I decided to try some of the young buck teachers.
A disclaimer: I'm 45, male, not terribly athletic but have been practicing yoga regularly for 17 years, and I did graduate work in Hinduism and Buddhism. Oh yeah, probably should also mention that I have a supremely low tolerance for bullshit.*
Here's what happened in the young teacher's class that I attended:
After a few minutes of fast-paced calisthenics, our fearless leader noticed that two college-age men wearing basketball outfits were lagging behind, and casually asked them if this was their first yoga class. It was, they responded, at which point the demure blond with butterfly-stroke shoulders and a ballerina's waddle instantly transformed into Darth Vader and began berating the young men for attending her level 2/3 class: "You wouldn't just jump into a level 5 French class, would you?!"
Now correct me if I'm wrong, but there is no level 2/3 mentioned in the Hatha Yoga Pradipika.
Nor in Patanjali's Yoga Sutras. And certainly not in the Brahma Sutras, the Upanishads, theBhagavad Gita or the Vedas. The fact that they're calling it a 2/3 class should have been an instant tip-off that it wasn't a yoga class -- it was an exercise class.
But these were, in fact, the droids that Darth Vader had been looking for. Even though they had probably spent most of the last few years chugging beers and quietly masturbating to Internet pornography, Vader didn't think yoga would benefit them in any way, so she made them feel sufficiently uncomfortable that after another 20 minutes they rolled up their mats and slinked off.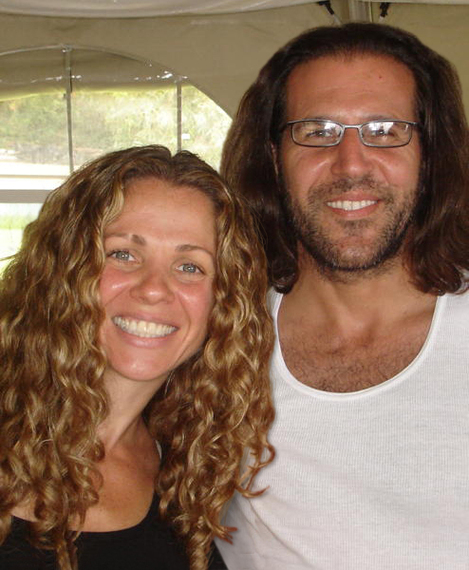 The next evening my dear friend Seane Corn put us in downward dog and asked anyone new to yoga to raise a leg. A few legs went up, and Seane welcomed them by saying, "Just follow along and do what you can do." Nobody left the class before the 90 minutes were up.
Here's a little reminder for some of the young bucks in the yoga world: We are the good guys.
A young man who has the guts to walk into any yoga class should not be received as if he were John Boehner calling Henry Louis Gates Jr. soliciting an NRA donation. Bullying these men into leaving their first and possibly last yoga class is analogous to throwing someone out of an Alcoholics Anonymous meeting because they didn't have the right level of sobriety. Shame on you, young buck. Shame on you.
I taught yoga at urban gyms for three years, and every week there were 50-70 people who ranged in age from 16 to 70, in size from petite to extra-extra-extra large, and in experience from none to 20 years. It was a privilege to give football and basketball players their first experience with yoga. We are a community, and everyone should be made to feel welcome. The whole point of yoga is to get us to release our egos. And yet, it appears that some of the young teachers have such inflated egos that I'm uncertain even yoga will remedy their afflictions in just one lifetime.
All of this begs the question, "What is yoga?"
Or rather, "What has yoga become under the highly-competitive American cultural paradigm known as 'late capitalism?'" When yoga consisted of five naked men standing around a fire screaming primordial sounds in an effort to unite with the divine, women were not made to feel welcome. Now, 5,000 years later it is bendy, athletic women who are making the men feel unwelcome. Fortunately for the two young men, it was just a mediocre exercise class they stumbled into. We can only pray that they and the rest of their generation find their way to authentic yoga classes sometime in the near future, learn how to release their egos and cultivate the kind of equanimity and inner peace that others will want to emulate.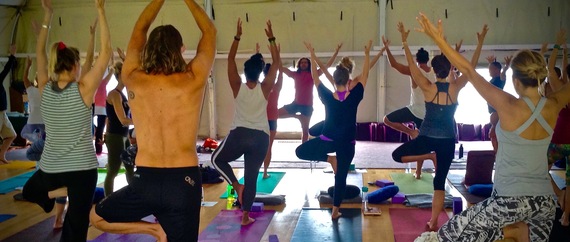 *Yes, thank you, I realize my own hypocrisy and self-contradiction when I say that yoga is designed to help us release our egos AND I have a supremely low tolerance for bullshit. Obviously enlightenment still eludes me in this lifetime. Om...