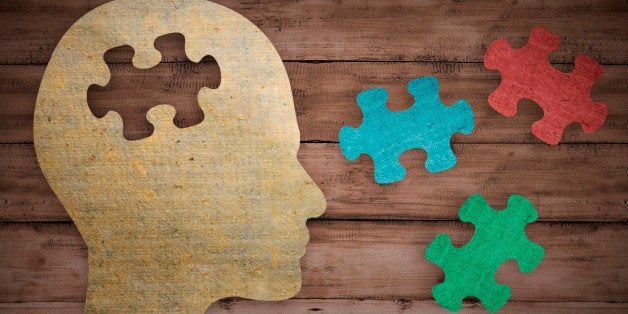 If you told me that I had the personality of a sea slug, would I fire you for insulting me, or would I promote you to head of marketing because you demonstrated that you really know how humans think and behave?
Single celled organisms like protozoa have simple, binary mechanisms for survival: they move toward nutrient and away from toxin. It turns out that the sea slug, which has one of the most primitive nervous systems with only 20,000 neurons, learns basically the same way. This discovery earned Eric Kandel the Nobel Prize in 2001. So how does this relate to humans?
Do we take our learning cues from these "lower" organisms? Could much of our behavior be attributed to "approach and avoid": approaching that which we find attractive or pleasant, while avoiding that which we find repulsive or unpleasant? Could this even explain our personalities?
Our research team has recently found that a fifth-century Buddhist "meditation manual," titled the "Path of Purification," describes how all personality traits fall into one of three buckets: 1) faithful/greedy 2) discerning/aversive and 3) speculative/deluded. The manual uses some unusual characteristics to determine which bucket someone generally falls into (e.g. the type of food one eats, how one walks or dresses, and so forth):
"By the posture, by the action,
By eating, seeing, and so on,
By the kind of states occurring,
May temperament be recognized."
For example, when walking into a party, someone of the faithful/greedy type might look around and marvel at the wonderful food that is being served, and excitedly start mingling with friends that she saw. In contrast, a discerning/aversive type might notice how the furniture didn't quite match, and later in the night be found arguing with someone over the accuracy of her statement. The speculative/deluded type would be more likely to go with the flow.
Why did the writers of this manual bother? So they could give personalized recommendations for people who were learning to meditate. Interesting. This may be one of the first descriptions of what we now think of as personalized medicine--matching a treatment to an individual's phenotype.
Our research group recently took this one step further: we found that the behavioral tendencies line up with modern-day mechanisms of associative learning--approach, avoid, freeze--and even developed and validated a "behavioral tendencies questionnaire (BTQ)" that anyone can take (it's only 13 questions). The BTQ is now being studied with regard to predicting and personalizing modern mindfulness and lifestyle practices.
By more clearly seeing and understanding our tendencies in everyday life, we can learn about ourselves and our habitual responses to our internal and external world. We can also learn the personality types of family members, friends and co-workers, such that we can learn to live and work more harmoniously within our environments. For example, a predominantly faithful/greedy type might do a good job at marketing or sales. One might give a discerning/aversive type a project that needs a high level of precision and attention to detail. And a speculative/deluded type might be the best at coming up with creative ideas during a brainstorming session.
Perhaps those sea slugs aren't so primitive after all...
What type are you? Click HERE to take the quiz and find out.
To read the original research article in PLoS ONE, click here.
Follow Dr. Judson Brewer on Twitter: https://twitter.com/JudsonBrewer