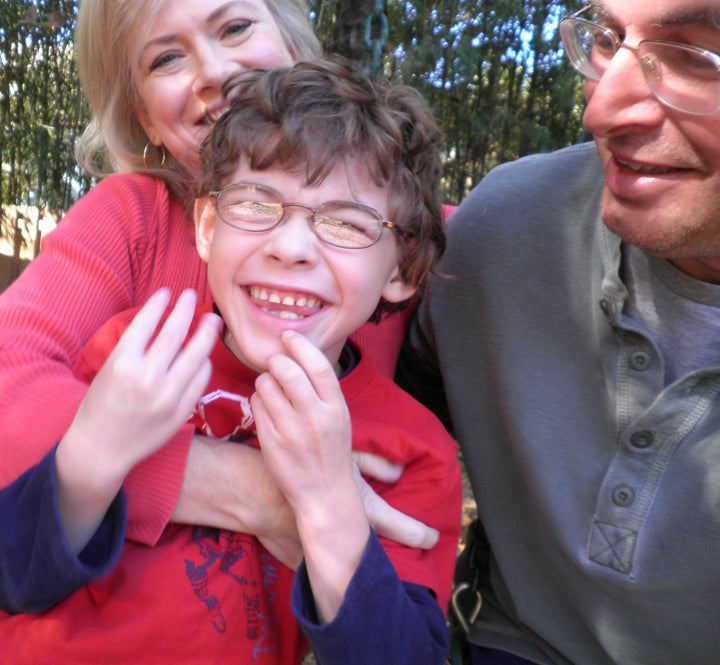 My extended family postponed our reunion a few weeks ago. Between a conference, my son's new medical issue and an Autism Acceptance deadline (a piece on PLOS blog -- I encourage you to read it), postponement meant we could travel to Florida to attend the reunion. But then, another medical issue, another reason travel wasn't a good idea right now
For many years, we didn't travel or attend gatherings. It was too exhausting for Jack. He had to process new environments, decipher voices talking at the same time, recognize faces, absorb emotions and respond to unexpected sounds, lights and movements. It cost him too much energy. It took days, sometimes weeks, to recover. He spent precious energy in D&R -- defense and recovery -- rather than in R&R -- rest and recreation.
At the time, I knew not visiting family was the right thing to do for my child -- no doubt in my mind -- but I still felt sad. I missed my family. I missed joking with the uncles. I missed sharing stories with the aunts. I missed cooking with my mom, my grandmother's laughter, my sisters' and brother's company, catching up with cousins. I thought of the reunions I missed and the grandparents I may not see again. The more I thought about it, the more fearful I became that my life would be one of isolation and sadness.
I still miss my family now as I miss this latest reunion. I want to cuddle the newest babies and smell their baby heads. I want to talk to all my family, hug them and make nom-nom sounds as we gather around the table. But something is different.
I remembered just last week talking to my autistic friends at the conference. I thought about Landon Bryce and Ibby Grace telling us how important online friendships and forums have been to them. And I thought about what I myself had said in a webinar to parents recently about expanding our ideas of friendships for our children to include alternate means of socializing, like the web.
So, I turned on my laptop in the playroom, my mom turned on her computer in her home office and we all hung out. I cooed at the babies and Jack giggled "he's adorable!" at both of them. Jack lit up when he saw his great-uncle and his moo-stache. We showed off our newest pirate ship. Jack noticed that his aunties were not wearing dresses. The family saw his makeshift bowling lane and I saw my sister and her cute white jeans. Jack could leave the screen as he needed and push his bulldozer around. My extended family blew kisses and we kissed the screen.
I still wish I could have been there, but I no longer felt the sting of loneliness. I no longer felt the sharp edge of missing out or the irrational fear of "it will always be this way."
This is how we can help each other. This is what happens when we change our ideas of what should be. This is the difference between "fixing the autistic person" and finding supports for them. This is how autistic friends can help us re-imagine life. We change. We expand our ideas. We become more.
And that is what it means to me to raise an autistic child.