A year and nine months ago I moved from Qatar back to the United States.
I could have used years of being back home in easy-going Santa Cruz with all its fresh air and gorgeous landscapes.
But I didn't even give myself two years there before undertaking an international move...again.
Why did I choose not to remain in the comfort zone and instead head out on my own again?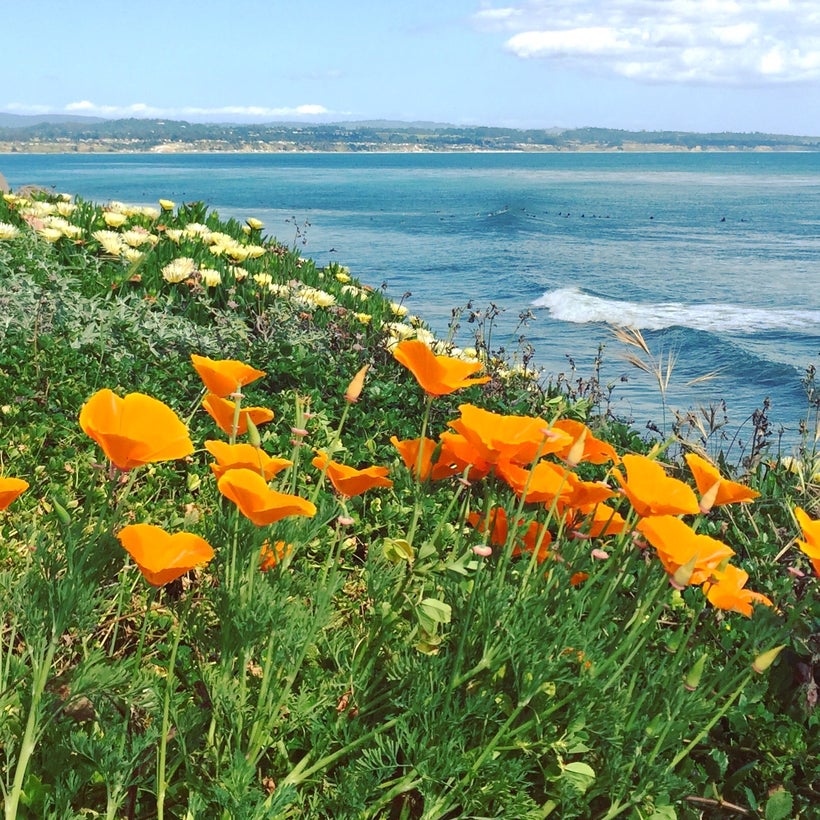 Well, for the 21 months I was home, it was clear I was priced out of the market, and in November someone I cannot abide became president and my father passed away on the same day. And after Christmas I said good-bye to the man I've been in love with for the past three years. So what did I have left? Italy.
I still had Italy. And I decided to make the best of what I had left.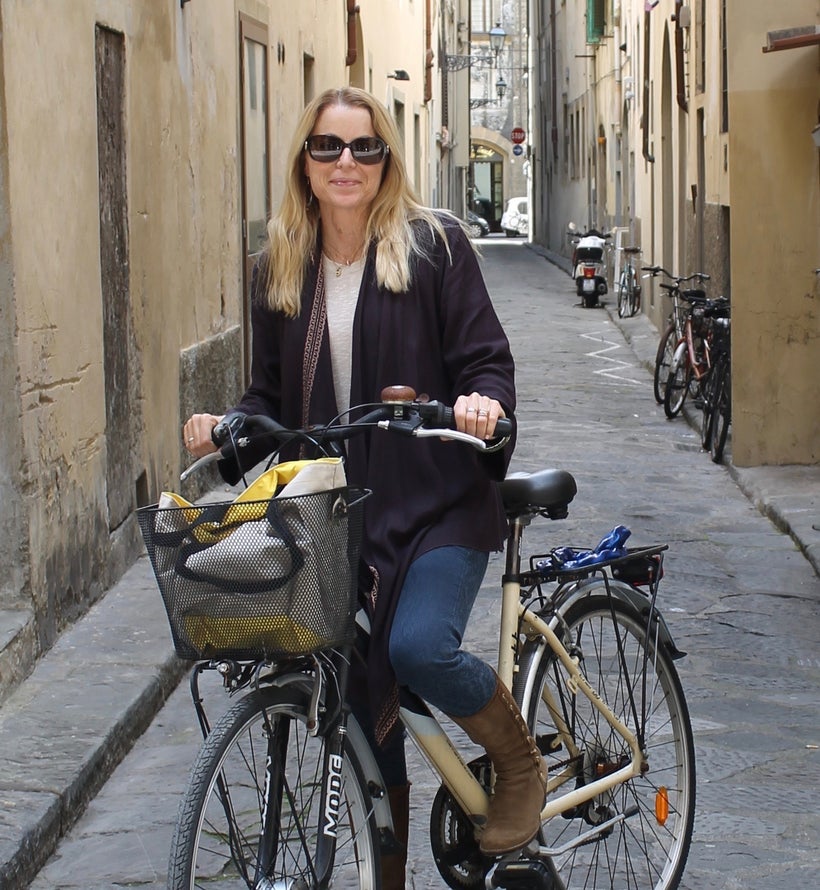 This time I had no employer paying for it. So what did it cost me to move to Italy?
Cost of moving to Italy
$68 fingerprints & FBI background check
$50 photocopying all docs for consulate
$660 obtaining rental in Italy to satisfy consulate requirement
$700 obtaining int'l medical insurance to satisfy consulate requirement
$50 trip to San Francisco Consulate
$30 calming product for airplane
$9  pee pads for cat carrier
(already owned a cat carrier)
I did a one-way business class with miles (because a cat will not fit at one's feet in economy) but it was not "free" due to taxes and extra luggage and cat fee.
$400 Swiss Air extra luggage fee
$40 two Sterilite "foot lockers"
$9 lashing cords for the foot lockers
Other small costs were rolls of Gorilla Tape and clear packing tape. I already lots of bubble wrap and brown wrapping paper left from my move home from Qatar, and lots of good quality tubs with lids from the things I'd stored before my move to Qatar. My storage costs are free thanks to a friend.
Earnings from selling things
$120 ipod and android phone
Let's take a second look at the car sale. I bought the car (2007 4x4 Toyota Rav 4) when I got back from Qatar. I had it only 18 months before selling it. (I loved it and did not want to sell it, but the sacrifices we make to live in Italy!) I paid $15,500 for it and 18 months later was only able to get $9,200. That means I spent $6,300 to have the car for 18 months. Total insurance cost on for those 18 months was $1,530. (It needed no repairs during that time and I'm going to omit the cost of oil changes and gas)
Looks like it cost me $7,830 to own a car for 18 months ($435 a month.)
Yikes, I'm not liking those numbers!
Clearly I can't count the car sale as any kind of "earning", and the gains from other sales were very minimal.
In conclusion, the main expenses for my move to Italy came to $3,321
Subtracting the selling of the gadgets, furniture and the yard sale, the move to Italy cost $2676—that's for about a fourth of my stuff and no furniture.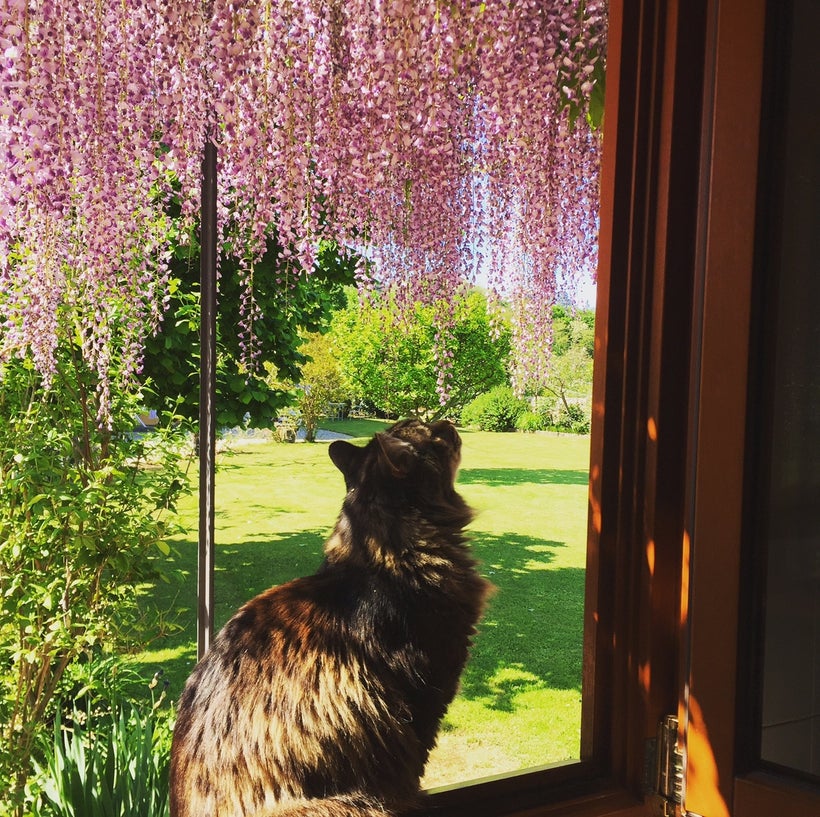 My rental is furnished. It's a remolded cow shed, or maybe it was pig sty, I don't know, but it's ass-kicking cold in there when the digits drop. The kitchen has no shelves and the sink is an ancient slab of heavy stone with a very shallow basin, which does not drain. It must have been the pig trough. Do I mind? Not really.
My cat has a garden and I have a sun splashed piazza full of hues of marmalade and honey, and guess what? Everyone in the piazza speaks Italian. I know, amazing isn't it? To see that view and hear that language at the same time. Do I need more than that? Not really.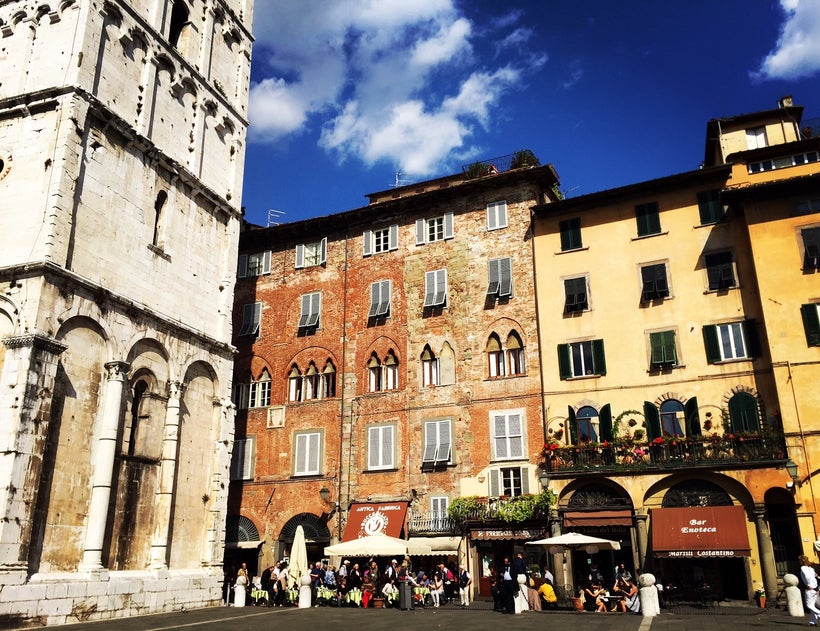 Chandi's memoir, Return to Glow, A Pilgrimage of Transformation in Italy, was published a month ago, and has been featured on numerous travel websites and podcasts to rave reviews.
Follow Chandi's expat life in Italy: http://paradiseofexiles.com instagram @paradiseofexiles Facebook https://www.facebook.com/ParadiseOfExiles/
REAL LIFE. REAL NEWS. REAL VOICES.
Help us tell more of the stories that matter from voices that too often remain unheard.
This post was published on the now-closed HuffPost Contributor platform. Contributors control their own work and posted freely to our site. If you need to flag this entry as abusive,
send us an email
.