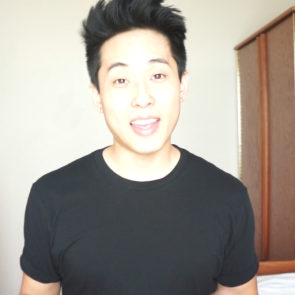 As a blogger, one of the main things that i strive to do is to keep my blog as creative as possible. Besides coming up with creative posts or sharing some of my life experiences, I also like to interview people from time to time. So every couple of months I find new people that i can interview for my blog. I look for people that are either doing something positive in their life or they stand out as an inspiration or role model. So about 2 months ago I decided interview one of my favorite youtubers: Jay Guo. This east coast native is not only a role model to others, but he is a great inspiration for those that need a little boost of motivation and wisdom. Since stumbling upon his channel about 2 years ago, he has definitely inspired and motivated me to keep on doing Youtube. I must admit that being a Youtuber is not easy especially in the beginning because you never really know how people are going to perceive you. Yet with persistence and dedication anything is possible. I will admit that i was a bit nervous interviewing him because it is not everyday that you get to interview one of your role models or inspirations. I can say that despite my nervousness, I was just happy that he agreed to do it. I knew that by interviewing him i could share with people how amazing his channel was and how genuine he is as a person. So for people who wonder why i choose to interview different people, my answer is "I like to share positivity". I find that not only is every person unique in there own way, but they inspire me to keep on chasing after my dreams. In the end, I can say that i had fun interviewing Jay. His interview not only showed his humbleness, but also his ambition. There is no doubt in my mind that Jay is truly an inspiration and a rising star on a mission. So definitely if you guys would like to check out his amazing interview you can find it here on my interviews page: https://brookebrunson.wordpress.com/interviews/. Also if you guys would like to check out Jay's channel for yourself you can find it at this link: youtube.com/dhataznj.
REAL LIFE. REAL NEWS. REAL VOICES.
Help us tell more of the stories that matter from voices that too often remain unheard.