If you want to be a rockstar, don't pay heed to the article's title. And most of all, don't expect to find an answer to your quest or some secret formula here. I'm just offering some thoughts around what's currently the worst industry in the world, the music industry and about new artists' struggle to make it. It's a struggle whose sole purpose is survival.
In a previous article, "Is Music Dead? Thoughts on The Music Industry After SXSW 2015", I had laid blame on the major labels' growing inclination to invest mainly in their catalogue rather than in promoting new artists and bands. This has huge consequences for music as a whole and creates the absence of new music trends.
But what does this mean for new musicians whose goal is to make it in the art that expresses them? What's their strategy and what are their stories on the rough road to success?
Recently, I've had the good fortune to follow one of these stories thanks to my personal relationship with a band struggling to make it. The band is My Excuse, and many rock fans who've heard them or been to one of their gigs believe that if groups like them can't get a U.S. label to sign them, then the music industry is on the wrong path.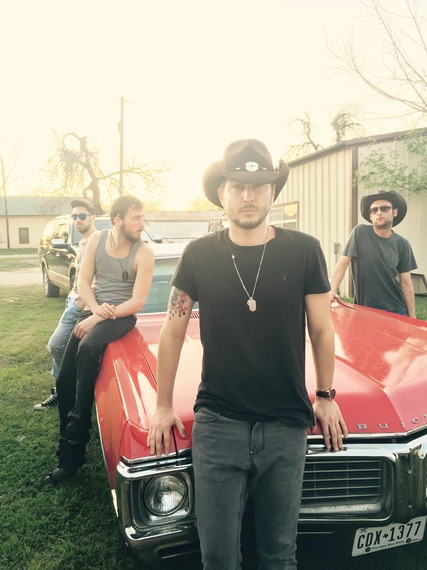 My Excuse has an interesting background. The band is from Greece and decided, amid a crippling recession, to sell everything they owned and make the journey across the Atlantic (carrying a paper suitcase, as European migrants said decades earlier) to chase their dream.
"Music was always the excuse for everything we did and how we did it. Hence, the name," says the band's frontman Steven Triant. "We believe that being in America and having the opportunity to play for an audience whose ear is trained in rock and can recognize a good band, sooner or later we'll be heard by people from the industry who can change our lives and our careers."
This doesn't make the day-to-day any less of a struggle. "We live on a budget of $20 a day, which in some cities barely covers a couple of slices of pizza and a couple of beers. We often have to stay in the 'wrong' side of town to find an affordable hotel. In Charlotte, we stayed in a motel where homeless children slept in the halls and, in just a week, came home at least three times to find cops there with weapons drawn. On the last night, there was a guy in the next room holding a hostage at gunpoint. Those were times when we feared for our lives and wondered what the hell we were doing there. Our only excuse was music."
Of course, there's also a bright side. "All these experiences give us vivid images whose influence we already see in our music. And we have companies and friends who support us. We were lucky enough to play at the McDonald's Music Experience Stage during SXSW 2015 and the staff were really caring. These past few weeks we were in New York, where a friend put us up in her loft so we could save money. All this energizes us and helps us keep on going until we make it."
I ask them what they think would help them reach success, expecting to hear some innovative social media strategy or joining some new platform. Their reply took me by surprise. "Music, pal," said Steve, grinning broadly like a future rockstar. "Music is our destiny so our focus is on writing good songs which, sooner or later, we believe we'll have a chance to play before a larger audience. Unless we run out of gas..."
Until that day, My Excuse continue to invite representatives of the music industry to their gigs, hoping that they will show up, like the one at New York's Bowery Electric on May 5th. It's what all new bands are doing across the country. Maybe it's time some music industry executives got out of their chairs and took a look around, leaving the catalogue behind.
REAL LIFE. REAL NEWS. REAL VOICES.
Help us tell more of the stories that matter from voices that too often remain unheard.