The City of Angels has the reputation of being filled to the brim of amazingly glamorous and successful people just rolling in money and living in palaces on the beach. And it's true; we grow 'em here on trees. But for all the retail-is-just-a-detail crowd, there are exponentially more hardworking 'normal', 'average' and 'median' people who live in homes they own here too. With McMansions going for $3 to $4 million a pop, cute Spanish teardowns at $1.5 million for the lot upon which to build said structures and even a modest condo in a 'good' neighborhood approaching a million now, how in Earth are regular SoCal Joe's swinging it?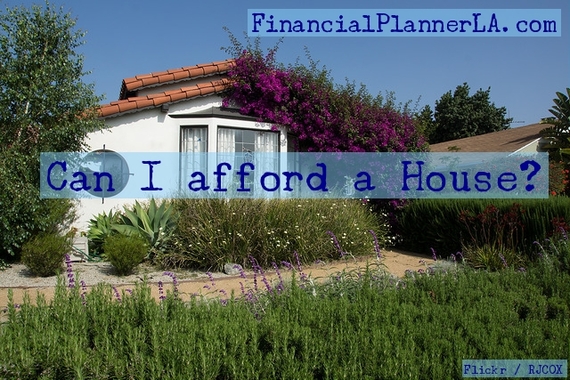 Location, location, location
Calculating real estate averages is tricky here in my hometown of L.A. because of the vast disparity of wealth between neighborhoods. A 3-bedroom in Lynwood, for example, is going to cost considerably less than the same square footage in Brentwood. It gets confusing too because where, exactly, are we talking about? Los Angeles the city or Los Angeles County? Furthermore, when people think of L.A. it's pretty much limited to the fabulous 310, 323, 213, 424 and selected edges of the 818 area codes. Then too, the iconic Westside glamazon burgs of Santa Monica, West Hollywood and Beverly Hills are incorporated cities each and of themselves and technically not part of the City of Los Angeles at all (although they are in L.A. County.) Confused yet?
But, we have to start somewhere, so here goes.

Basic L.A. house buyer math
According to website HowMuch.net, your household needs to make roughly $95,000 a year to be able to afford the median home in L.A. which they value at around $480,000.
I'm not sure what HowMuch.net thinks of as 'median' but that strikes me as extremely low for the L.A. area. From what I see, $480,000 would only get you a one-bedroom shack in an unattractive, far-from-the-action outlying area.
In contrast, Trulia lists the median house in L.A. area at around $680,000 for all homes (averaging condos and townhouses into the mix too). Using HowMuch.net's calculations, to afford this figure your household would need to earn approximately $134,500 per year.

Getting down with the down payment
Of course any income assumption for home purchase also has to factor in the ability to come up with a down payment, which is a good indicator of how well you handle your finances if nothing else.
But with an annual income in the mid-$50,000s (the median for L.A. County), this is a tough nut to crack.
Assuming you find the house of your dreams in the $680,000 price range with 20% down payment and 8% return on savings after fees and taxes, here are some estimates of what you would need to save per day to get the down payment together.
For 5 years = Save $63.41 per day
For 10 years = Save $25.72 per day
Can you save this much? It's not impossible but it will most likely take more than just cutting back on your Starbucks runs. Consequently many people will have trouble affording a home locally. If you are partnered and can double that figure, the picture gets brighter but still it could be a challenge.
Home a loan
You can potentially qualify for a loan at up to 45% of your income but this comes with caveat. With a mortgage this high, it's easy to fall into the trap of being house rich and cash poor. This would mean 'paying' for vacations on a credit card, if you take them at all. Or more likely, forgetting about saving for your retirement. Or if you have offspring, perhaps even suggesting that your kid take out ridiculously onerous student loans in addition to working three part time jobs while carrying a full load of classes in college. (Hey, it's her fault she didn't get a full-ride scholarship to Stanford, right?)
All of this seems a high price to pay just to live in the Southland. But for those of us who love it here smoggy days and all, this is a price worth paying because L.A. gives back as much as it takes. Also in real estate as in life - and these are words to live by - just because something is difficult doesn't mean it is impossible. You just have to be strategic, clever and lucky. In future posts, I'll show you ways to do this. Meanwhile, check out my previous post for home-buying tips.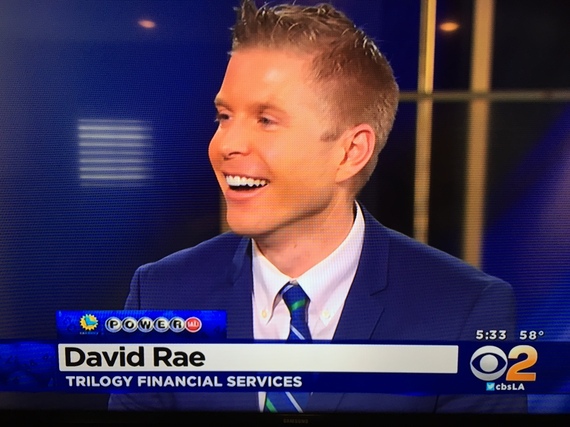 Securities and advisory services offered through National Planning Corporation (NPC), Member FINRA/SIPC, a Registered Investment Adviser. Additional advisory services offered through Trilogy Capital, a Registered Investment Adviser. Trilogy Capital, Trilogy Financial and NPC are separate and unrelated companies. The opinions voiced in this article are for general information only. They are not intended to provide specific advice or recommendations for any individual and do not constitute an endorsement by NPC. www.financialplannerLA.com
Related
Popular in the Community