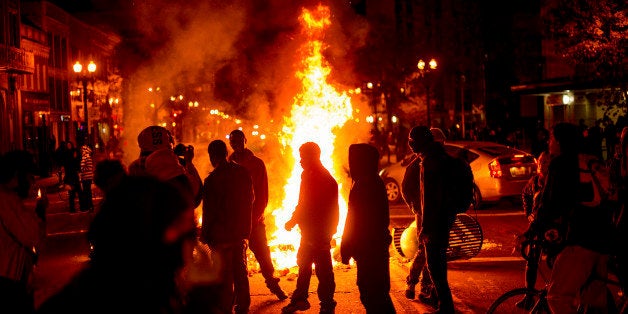 The fact that no charges were brought against Ferguson Police Officer Darren Wilson in the killing of 18-year-old Michael Brown should perhaps not be a surprise.
More often than not, when an officer kills a person they suspect of committing a crime, it's difficult to get that cop indicted, let alone convicted. Officer-involved killings are hard to track, and if any punishments are meted out, the information often gets "buried in police department bureaucracies," American Civil Liberties Union spokeswoman Alexandra Ringe told The Huffington Post.
Laurie Levenson, a law professor at Loyola Law School in Los Angeles and a former federal prosecutor, explained one of the hurdles to Talking Points Memo in August. "It is really hard to convict a police officer," Levenson told TPM. "They get a super presumption of innocence."
The public doesn't like to think of police officers as killers, Levenson continued.
"We don't want to believe that the people we hire to protect us could be the people who want to harm us," she said. "So we give them a huge benefit of the doubt."
TPM wrote that police have an extra layer of legal protection from the Supreme Court, which ruled in 1989 that officers' actions "must be judged from the perspective of a reasonable officer on the scene," and that the "calculus must embody an allowance for the fact that police officers are often forced to make split-second decisions about the amount of force necessary in a particular situation."
Still, sometimes the evidence is strong enough that a conviction does indeed occur. Below are a few recent examples of police officers getting convicted for having killed someone they suspected of criminal activity.
COP CROSSES THIN BLUE LINE
Randy Trent Harrison, a police captain in Del City, Oklahoma, was convicted in November 2013 of first-degree manslaughter, largely on the basis of testimony against him from a fellow cop.
A jury found that in March 2012, Harrison, who is white, shot and killed Dane Scott, Jr., an unarmed black teenager, following a car chase. Harrison shot Scott, 18, in the back, according to Fox News.
Harrison said he'd been in pursuit of Scott because he suspected the teen of shoplifting. When Harrison caught up to Scott, the two scuffled on the ground and Harrison disarmed the teen, who fled on foot. Harrison fired four shots at Scott as he ran away. The fourth bullet pierced Scott's lungs and aorta, according to The Oklahoman.
Harrison's defense attorneys said the officer fired because he thought Scott was reaching for a weapon. But according to Fox News, another officer involved in the pursuit said he saw no indication that Scott had a weapon on him when he was shot.
This February, Harrison was sentenced to four years in prison. District Judge Donald Deason declined to follow the recommendation of a pre-sentence report that said Harrison should only receive probation, according to The Oklahoman.
DAMNING EVIDENCE AT THE CRIME SCENE
Jason Blackwelder, a police sergeant in Conroe, Texas, was convicted of manslaughter in June 2014 for killing 19-year-old Russell Rios the previous July.
Blackwelder chased Rios after the teen allegedly shoplifted from a Conroe Walmart, according to The Courier, a local newspaper. Blackwelder was off-duty at the time of the incident.
Blackwelder claimed he shot Rios in the back of the head after the teen choked him as the two fought in a wooded area near the store.
But, as The Courier explains:
The key evidence in this case was blood pattern analysis and a scene reconstruction performed by MCSO that led to the prosecution's theory of Rios laying face-down in a prone position while Blackwelder kneeled above him with the gun placed sideways in the middle of Rios' back.

The bullet trajectory, based on gun powder burns left on Rios' back, also led the prosecution to its conclusion of an approximate positioning of the two bodies when the shot was fired.
Rios' family was outraged when Blackwelder, who could have received up to 20 years in prison, was instead sentenced to 10 years' probation.
"It's a joke," Rios' father, Juan Cuyun, told The Courier in June. "They say [Blackwelder] never had a criminal history, but he's a criminal now. That's the whole thing. He's a criminal now. This is like not punishing him at all."
Blackwelder's character witnesses "said he had more to contribute to society outside of prison, even with his felony conviction," according to The Courier.
WITNESS TESTIMONY CONTRADICTS OFFICER'S STORY
In January 2013, Daniel Harmon-Wright, a police officer in Culpeper, Virginia, was convicted of voluntary manslaughter for killing 54-year-old Patricia Cook in a Catholic school parking lot the previous February. The officer had been called to investigate a suspicious vehicle.
Harmon-Wright testified that he shot Cook after she rolled up her window, trapped his arm in her car and started to drive away, according to NBC Washington. He said he feared for his safety and for the safety of the public.
But eyewitnesses told the jury they never saw the officer's hand get stuck in the car. Instead, they testified that they saw Harmon-Wright shoot at Cook's SUV as he chased after her on foot.
Gregory Webb, the lawyer representing Cook's husband, told NBC Washington that Cook's windows were the kind that are raised or lowered with a manual crank, making Harmon-Wright's version of events implausible.
"She had a manual, roll-up window -- the old crank kind," Webb said. "To catch one's arm in that, from a common sense standpoint, doesn't make sense to me."
At one point, Harmon-Wright was facing up to 25 years in prison, according to WJLA, but ultimately he was sentenced to just three years behind bars.

Related
Before You Go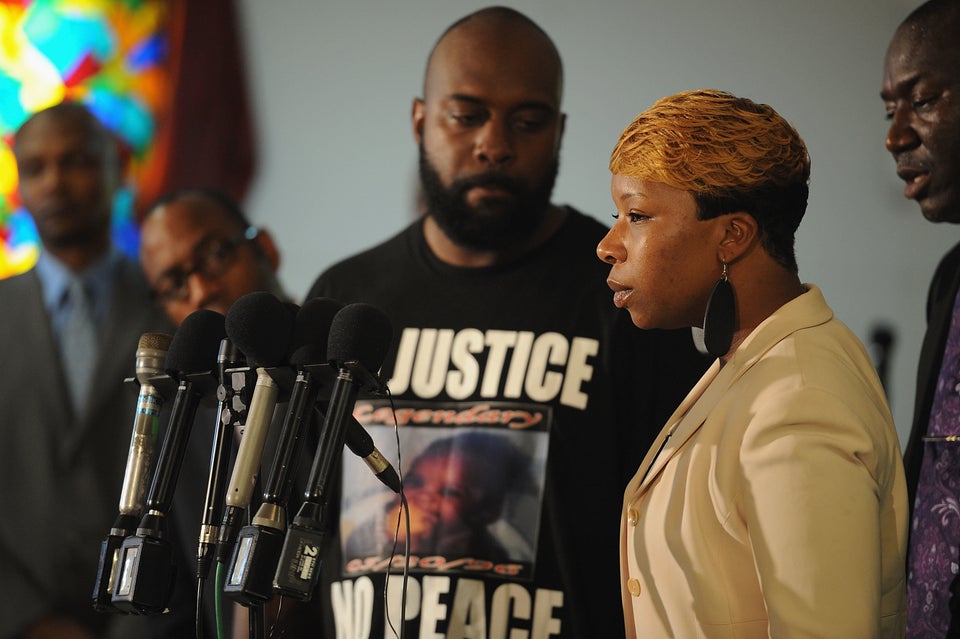 Michael Brown Protests In Missouri
Popular in the Community