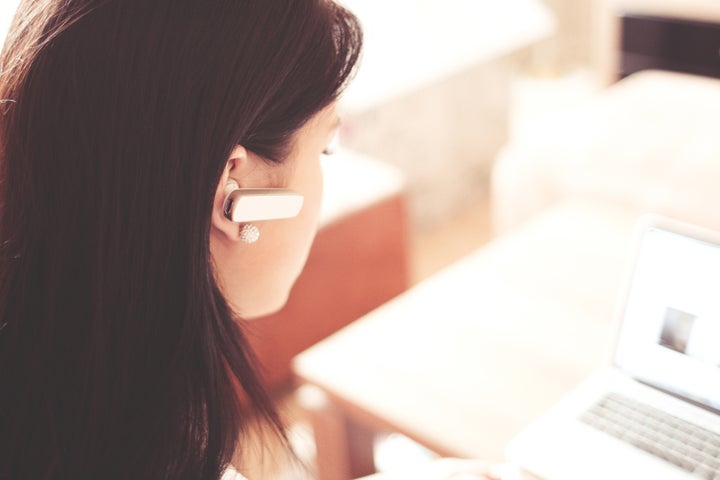 Have you ever been to a place of business and experienced sub-par or unsatisfactory customer service? If your answer is yes, how did the service make you feel? Did it ruin your experience? Did you make a vow to never return to the place of business? Many people have experienced unacceptable customer service, and contemplated whether their money should be spent with "x" company. This is unacceptable!
Customer service can make or break customer's experience, and in our society sufficient customer service is vital. Employees are a reflection of businesses and corporations, so when customers have a positive experience their likelihood of doing business again is heightened. Furthermore, great customer service shows customers that companies care about them. Customers are the most important asset to companies because without customers companies cannot sell their products and/or services, which will result in a downward spiral, leading to the possibility of closure. It's important for employees to understand this not only to sustain their jobs, but also great customer service skills are needed in any industry. By understanding how to effectively work with people, employees are setting themselves up for future success. The following are a few tips to assist current/future employees provide excellent customer service in the workplace.
1. Having A Great Phone/ In Person Presence
Whether working with customers via phone or in person, it is essential that employees help customers feel well informed and appreciated. When working with customers in person, employees should ensure that they are making eye contact, and speaking in a professional manner. Phone service works similarly, but employees should ensure that they are speaking directly into their phone or mouthpiece, and they should not be eating. Additionally, employees must take the proper procedure when seeking assistance with customer questions. On the phone, employees should ask to place the customer on hold, and try to minimize the time that the customer is waiting. In person, the same rules apply, but instead of placing a customer on hold employees should tell customers to allow them a few minutes to speak with a manager or a fellow co-worker. Overall, having a great phone/in person presence is super important because, again, employees are a representation of businesses.
2. Have A Sense of Urgency
We live in a fast-paced society, so in customer service it is natural to encounter customers who want their product, services, and/or answers at a fast rate. A sense of urgency motivates people to work faster to achieve goals. Of course, everyone works differently, so it is important for employees not to work beyond their limits to eliminate errors with production. While a sense of urgency is one of the driving forces in our society, the act of completing tasks comes from within. Employees must feel motivated to get their jobs done in timely manner. This motivation can be stimulated by management and/or fellow co-workers, but, overall, employees must motivate themselves. Motivation stems from understanding "why?". Specifically, employees should ask themselves "why they are working?", "why they enjoy their job?", etc. Without answers to these questions, companies are left with employees who may not care much about their jobs, resulting in slow productivity.
3. Listening & Understanding
If nothing else, employees should at least listen attentively to customers as they're speaking. Understanding goes a step further and helps facilitate an answer(s). As mentioned earlier, if employees have a hard time understanding customer questions or concerns, their issues should be escalated to someone more experienced. Employee efforts to effectively help customers will show the customers that they care about their needs.
While these are not all the tips that can utilized to provide excellent customer service, if employees practice these skills they will find it easier to do their jobs. Some situations may be a little challenging, but employees must remember that their main responsibility is to assist. By remembering this, they can perform the necessary procedures (ensure the customer that their issue will be resolved, gain all information about the issue, troubleshoot their issue and/or pass to management, etc) to help customers. If for some reason employees feel that they cannot provide effective customer service, then it may be best for them to assess their job/career interests to understand the work environment that will fit them best.
Related
Popular in the Community