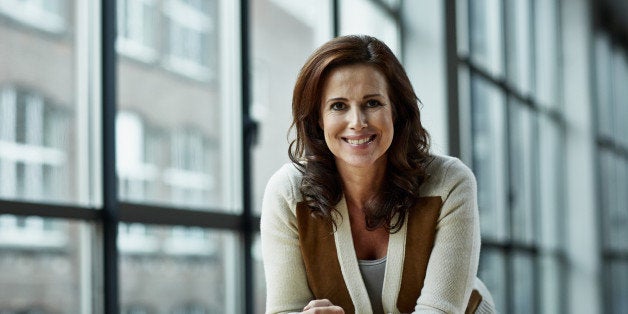 When I began my career in corporate leadership -- in those days, I served in executive management at a global financial institution -- I not only wanted to be good; I wanted to be great. A female taking the lead meant proving my ability to contribute to the success of the organization. This would help me be effective in my managing assignment. Looking back, my obligation was more than analyzing options and making decisions. I know now it was further about human resilience and resilient leadership. It narrowed down to how I influenced others by being accountable to myself.
Challenge and controversy is a big slice of the leader's pie. People watch how you handle yourself and adversity. Your responsiveness is how they define you going forward. Here's what those experiences taught me and how you can recognize your resilient voice in taking the lead -- whether scaling the corporate ladder, defining your path as an entrepreneur, ministering in your community or running your household:
If you hope to lead others, you must first effectively lead yourself. The greatest likely source for resilient leadership and influence is inside of you. In her book, Talking to Yourself, Pamela Butler says, "Self-leadership has been more broadly defined as 'the process' of influencing oneself to establish the self-direction and self-motivation needed to perform."
I found courage and inspiration in learning things about myself -- strengths and weaknesses -- and intentionally using techniques of identifying, envisioning, reflecting and letting go. If you want to run your life and improve on relating to others, self-awareness will allow you to understand others, how they characterize you, your attitude and responses to them. Locate any personality and behavior patterns that are both limiting and liberating you. This will open up more freedom, more creativity, more confidence, more possibilities and more resilience.
My advice: Develop a sense of who you are, and strive to stretch your skills beyond the unthinkable. Strengthen your core abilities. Influence your communication, behaviors and emotions.
From my vantage point, women lead differently than men. As high-achievers, we have this savvy ability to thrive despite hardships or risky experiences. Research shows that we approach our tasks head on. Instead of wracking the brain for solutions, we intuitively look at situations from a new and different angle.
Leading with resilience is a necessary element of our personality. We are more collaborative and we ask for help. We move beyond self-interest and fully transform those we lead. I experienced people changing their minds without considering how it would shake my life, so I began to psychologically prepare myself. I learned to adjust and adapt. I became a fast learner. I discovered how to acclimatize easily. Instead of merely bouncing back, bounce forward with the core purpose of understanding yourself and learning ways to articulate your values and ethics looking to the future, refusing to be a victim.
I suggest staying open to feedback and remaining alert for ensuing changes. Change can be good in the end if handled properly. Take responsibility for your actions. You will feel more empowered as you put your efforts where you have the most impact. Learning to be resilient never ends.
Our bodies are not designed to endure stress, pressure and sleeplessness. We cannot expect to take the lead and not function in well-being. I learned to strive towards maintaining optimal physical, emotional and spiritual health. 8 to 10 of the 24 hours in day should include rest and refreshing to not impair your leadership effectiveness. Have a proactive approach to wellness. Regular exercise and smart food choices will gear up the energy and vitality needed to reduce anxiety, manage stress and improve self-esteem.
Take the advice of the airline hostess and put on your oxygen mask first before helping someone else. If you are inefficient, others will suffer. Burning the candles at both ends is so yesterday. Gain any needed leverage by allocating additional hours for social and educational activities that make you more visible. Instead of pushing it long and alone, cut your learning curve by working with a mentor, receiving his/her wisdom, experience and knowledge.
My recommendation is work truly smart, and not thoughtlessly hard. Know that a passion for perfection and excellence breeds burnout/exhaustion if physical and mental limitations are neglected.

Lead with Your Heart, Not Your Head
I learned that the heart is the voice of the resilient leader -- caring, sharing, improving, significance and abundance in all aspects of life -- are synonymous with it. People need to know that you are focused on their needs and you care about them. For that reason, the heartfelt leader sees herself as someone who is making an impact on the lives of others. She then becomes a life and career improver.
I was that leader who aimed for perfection, thinking it meant seeking isolation and doing it alone. But the resilient leader leads with the heart and collaborates willingly with her team. No one person can win at any game alone. Succeeding implies allowing your commitment to developing others motivate and invigorate your soul.
You must focus on the needs of others. See their value and express your compassion, forgiveness, trust, understanding and love. Cultivate the conviction of helping people improve. Connect the purpose of your heart with your actions.
In some capacity, we all are leaders. How can your voice of resilience help you take the lead? Share your thoughts in the comments below.
REAL LIFE. REAL NEWS. REAL VOICES.
Help us tell more of the stories that matter from voices that too often remain unheard.