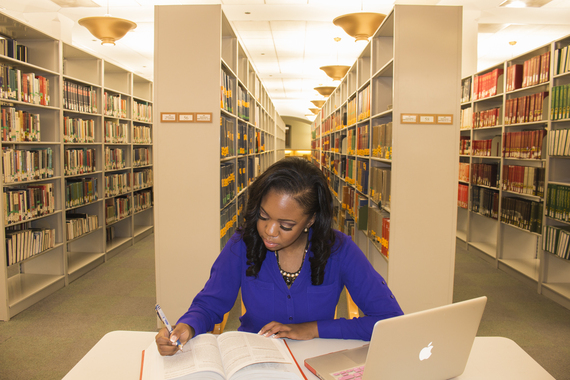 Do you want to maximize your time on LinkedIn to attract prospective clients or employers?
Are you ready to brand yourself as an industry expert and build your online credibility?
Do you wonder why your profile does not appear in top keyword search results?
If you want to transform your LinkedIn profile from invisible to irresistible, you have to spend more time enhancing your brand and spend less time duplicating all of the bullet points on your resume. LinkedIn isn't a resume. It's a social media tool that is used to build powerful connections.
You must show personality and tell your story in an interesting way. Stodgy, overly formal word choices aren't going to attract people to your profile. Your profile should always uphold professionalism, but also convey a personality that exudes characteristics that align with the work environment and people you aim to attract. The evolution of LinkedIn provides a unique opportunity for you to stand out from the crowd and brand yourself in ways that were not possible decades ago. A top-notch profile can be easily found by employers, reducing the amount of effort you have to put into searching and applying for jobs.
More recruiters understand the power of LinkedIn and are using it as a tool to find the best and brightest talent online. But there are rewards for opportunity-seekers on LinkedIn! You have a chance to bring eager eyes to your qualifications. You just have to make sure your profile is compelling enough to click. You never know what opportunities may come your way if you set yourself up to be open to them.
Always focus on creating a winning brand, and the universe will open doors that you never knew existed. Here are six ways to transform your LinkedIn profile from invisible to irresistible.
1. Select a Professional Photo with a Purpose.
We have to be completely honest. Looks matter. The employer has to see themselves working with you before they even think about reaching out to you. No matter how amazing the written portion of your LinkedIn profile is, if the pictures are not professional, the majority of employers will never even read it. Sad, but true. This doesn't mean that you have to spend thousands of dollars on a professional photo shoot, though. All it means is that you have to present yourself well. You have to carry yourself as a professional who would be a great representative of the company that you are seeking to work for. Make sure you post pictures that are flattering to your particular look while also revealing the best aspects of your personality. Your photo should express your brand.
2. Create Memorable Headlines.
Your headline will show up in your LinkedIn search and you want to make sure it's GOOD. This is your chance to captivate your profile viewers and entice them to find out more about you. Be thoughtful about what you write here. Do NOT just settle for the default setting of listing your job title! Be creative, be impactful. Be you. You are more than a job title, and this is your chance to communicate to the world an image of you that articulates your current strengths and future possibilities.
3. Wow Recruiters and Potential Clients with Your Summary.
This is where you can truly add personality and give a promising first impression to the universe of professionals who are exploring your profile. Hook the reader with an engaging story. Who are you? Where are you from? What are adjectives that people use to describe you? Why should someone contact you? What problem do you solve? List your specialties and the skills that you bring to the table. This is your chance to connect with your audience and give them an opportunity to see you as a colleague through the story you tell about yourself.
4. Sprinkle Keywords Throughout Your Profile.
Focus on search engine optimization. If an employer cannot find you, how can they hire you? The words that you want to be known for should be organically scattered throughout your profile. These words should reflect frequently used words in your industry. Think of keywords that are used in your field. Research your desired jobs and make a list of keywords that you can use in order to convey your value. Now think of words that will allow you to stand out in your industry. Be strategic in your word choice. Your goal is to create a profile that ranks high in keyword search results.
5. Establish Thought Leadership.
LinkedIn provides a great opportunity for you to brand yourself as a subject-matter expert. How? There is a feature that allows you to share trending news and publish articles. Post relevant articles to your profile that showcase industry news. Include content that addresses the pain points of your target audience. Comment in LinkedIn groups and share conversation-worthy updates.
People will associate you with the topics that you share and talk about the most. Show your target audience that you are an authority on your topic and you will never have to worry about your next source of income.
6. Boost Your Credibility.
It's great when you present a compelling story to the world about yourself, but it speaks volumes about your work when third parties recommend you. Validate your LinkedIn profile by receiving recommendations. If you claim you are a high-performing financial analyst, it better be validated by stellar recommendations from your supervisors (past and present) and peers mentioning that expertise of yours when they recommend you on LinkedIn.
Have a strategic plan for your recommendations. Approach different people and suggest different traits and qualities that you would like them to emphasize in order to present a well-rounded view of your capabilities.
Use these tips to enhance your LinkedIn profile and create winning opportunities. The sooner you update your LinkedIn profile, the closer you will be to capturing the attention of your ideal client or employer. If you need assistance enhancing your brand, contact me on LinkedIn for a FREE LinkedIn strategy session.
What tips do you have to make your profile irresistible? Please share and comment below.
Popular in the Community