India has made some progress in providing sanitation by building toilets to desist people from defecating in the open, but many say the country has a long way to go before it can meet its target of 120 million toilets by 2019.
On the eve of the World Toilet Day, being observed on Thursday (November 19), people in smaller cities were still seen defecating in the open.
Many are seen waking up at the crack of dawn, clutching water bottles, looking for a safe place among garbage and shrubbery to defecate. Walls across metropolitan cities continue to reek of an acrid smell.
The government-run toilets have sprouted across the country but people are pissed off with stinking and unhygienic toilets.
"There is no cleanliness in the toilet and there seems to be no staff to maintain it. There is water in the toilet but the tap is broken or faulty so the water keeps running because of which it gets over," said Nilesh, a resident of western Nagpur city.
People welcomed the government initiative to construct more toilets but added that maintenance was the key to the success of the programme.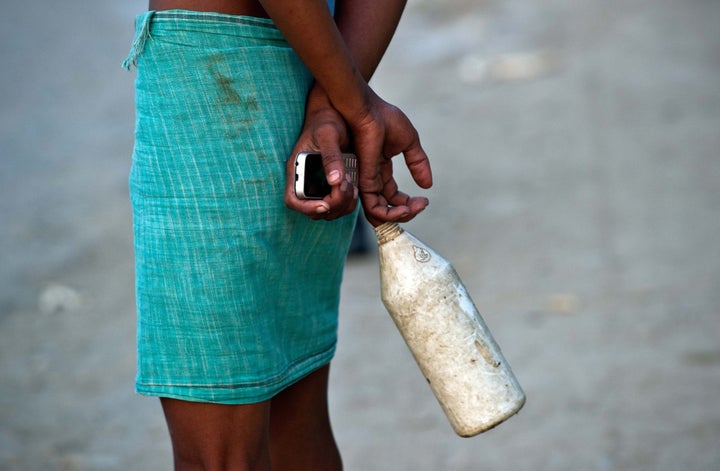 "It is good but it needs to be improved, it needs more cleanliness and needs more improvement. There should be a good facility for the villagers. It should be safe for both men and women," said another resident, Vinod.
Last year, Prime Minister Narendra Modi launched the Swachh Bharat Abhiyan (Clean India Mission) focusing at getting rid of open defecation and installing smart waste management systems for both solid and liquid waste with an aim to free India of rubbish by 2019 - in time for iconic freedom fighter Mahatma Gandhi's 150 birth anniversary.
The government has doubled spending on the toilet building program and requested financial donations from some of the country's largest companies to help.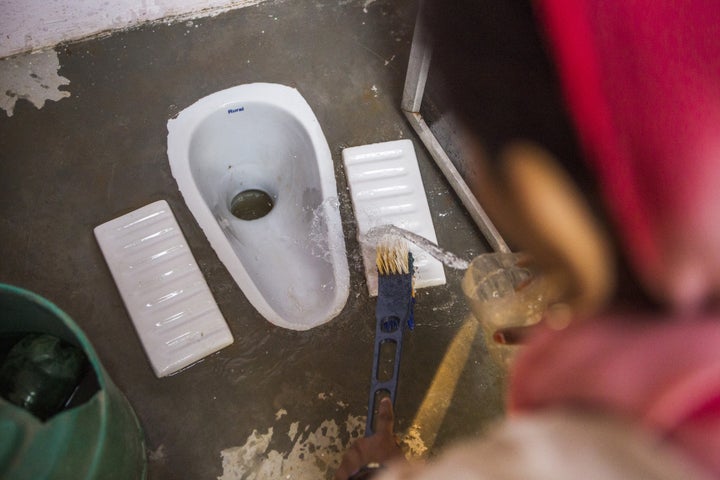 Yet there are long queues to use toilets. As per reports in August, just more than 8 million toilets have been built since last year, a far cry from the ambitious target. 
About 626 million Indians defecate in the open compared with 14 million in China, the World Health Organization said in a 2012 report.
India's shortage of toilets costs the country more than $50 billion a year, mostly through premature deaths and hygiene-related diseases, according a study by the World Bank. India suffers a greater cost than other Asian countries from the inadequate collection of human excreta, the study found.
Many cities are overflowing with garbage, a result of rapid economic growth, overcrowding and poor urban planning, and civic behaviour that rarely condemns littering.
 But Urban Development Minister Venkaiah Naidu says the campaign to educate and make people aware of the dangers of open defecation has caught on.
"One is creating awareness among the people, changing the mindset of the people, explaining the importance of hygiene, lack of sanitation affecting the health of people. This campaign is on, and we have involved - because the prime minister told me from day one that it has to be a people's movement, a jan andolan. That's why we have involved all the icons of the film industry, the spiritual gurus and people from IT and education, business community and all," Naidu said in New Delhi.
He added that the government was ensuring that women and girl children, especially in schools, got proper toilet facilities. Naidu claimed that 417,000 toilets have come up in schools across India since the launch of the mission.
The government programme has caught on with several voluntary organizations and corporate houses.
India-based social organisation Sulabh International has built 1.3 million toilets in households across the nation so far.
Its founder Bindeshwar Pathak said his organization was collaborating with corporate firms to reach the 2019 target.
"Now the government has started many initiatives and they are doing on their own. But what we are doing is that we are mobilising corporate sector to come along with Sulabh to work and to achieve the target by 2019," said Pathak.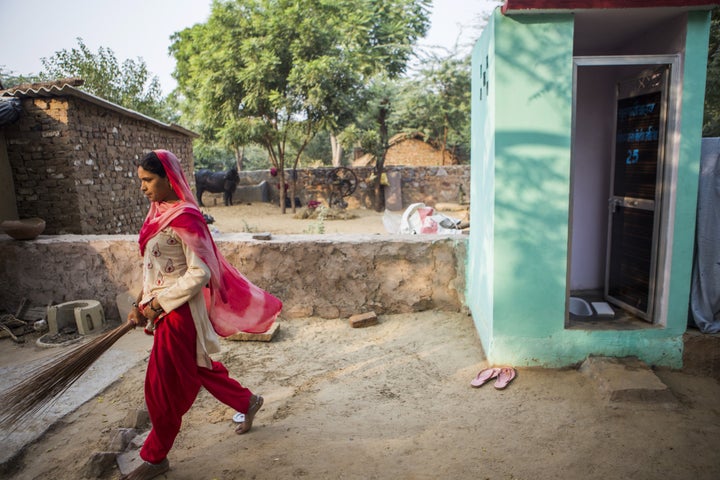 Sulabh itself has made around 30,000 toilets in India this year, of which 9,000 were in collaboration with a corporate firm.
According to the UNICEF, India has seen a 40 percent rise in use of sanitation facilities in 2015 from 17 percent in 1990 and open defecation has decreased from 75 percent in 1990 to 44 percent in 2015. But the country still has a long way to go before Modi's dream is realised.
PHOTO GALLERY
Toilets Around The World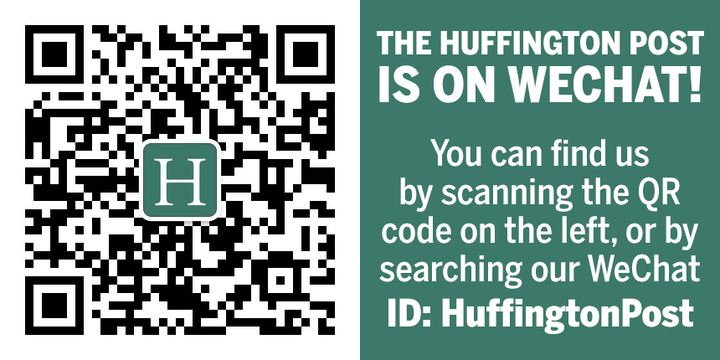 Calling all HuffPost superfans!
Sign up for membership to become a founding member and help shape HuffPost's next chapter