Williams syndrome is sometimes called the opposite of autism: people who have it tend to be extremely outgoing, socially uninhibited and driven to engage with everyone they meet. The tiny genetic deletion that causes Williams affects one in 10,000 people, or roughly 30,000 Americans. Journalist Jennifer Latson spent several years with one of them: Eli D'Angelo, whose story is chronicled in her new book, The Boy Who Loved Too Much, an excerpt of which is below. The book explores Eli's coming-of-age and the challenges faced by his single mother, Gayle, who must strike a balance between sheltering her highly vulnerable child and giving him the freedom to make his own way in the world.
The first time I met Eli, in the late winter of 2011, he was waiting for me at his front door. Gayle had told him to expect a visitor: a writer who wanted to observe him "in his natural habitat," as Gayle put it. She always waited to deliver exciting news like this—a guest!—until the last possible moment, so the anticipation wouldn't overwhelm him. Still, Eli had been restlessly awaiting my arrival for the two hours since he'd gotten home from school.
At first, all I saw were pudgy fingers wrapped around the door, which was open just a crack. I heard Gayle's command: "Do not go out there, Eli." An eyeball appeared in the crack between the door and its frame. It bulged wide when it saw me. Then the baby-faced boy, who had just turned twelve, flung the door open. He rubbed his palms together, beaming as if he were about to open a Christmas present. Then he waved frantically, as if I might not have noticed him and might simply turn and walk away. "Hi, Kenny!" he bellowed into the snowy parking lot of his apartment complex. Eli spoke with exclamation points: earnestly and emphatically.
His voice was deep and loud—a man's booming baritone—but cheerful and childishly nasal. I heard Gayle's voice again, in a stage whisper: "Her name's Jennie."
He corrected himself without pausing, without embarrassment. His smile never faded. "Hi, Jennie!"
The greeting was comically hyperbolic, yet Eli radiated sincere, earnest warmth. Meeting me truly was as exciting as opening the biggest present under the tree. I reminded myself, before my ego swelled in proportion to Eli's enthusiasm, that meeting anyone was this exciting for him.
From THE BOY WHO LOVED TOO MUCH by Jennifer Latson. Copyright © 2017 by Jennifer Latson. Reprinted by permission of Simon & Schuster, Inc. All Rights Reserved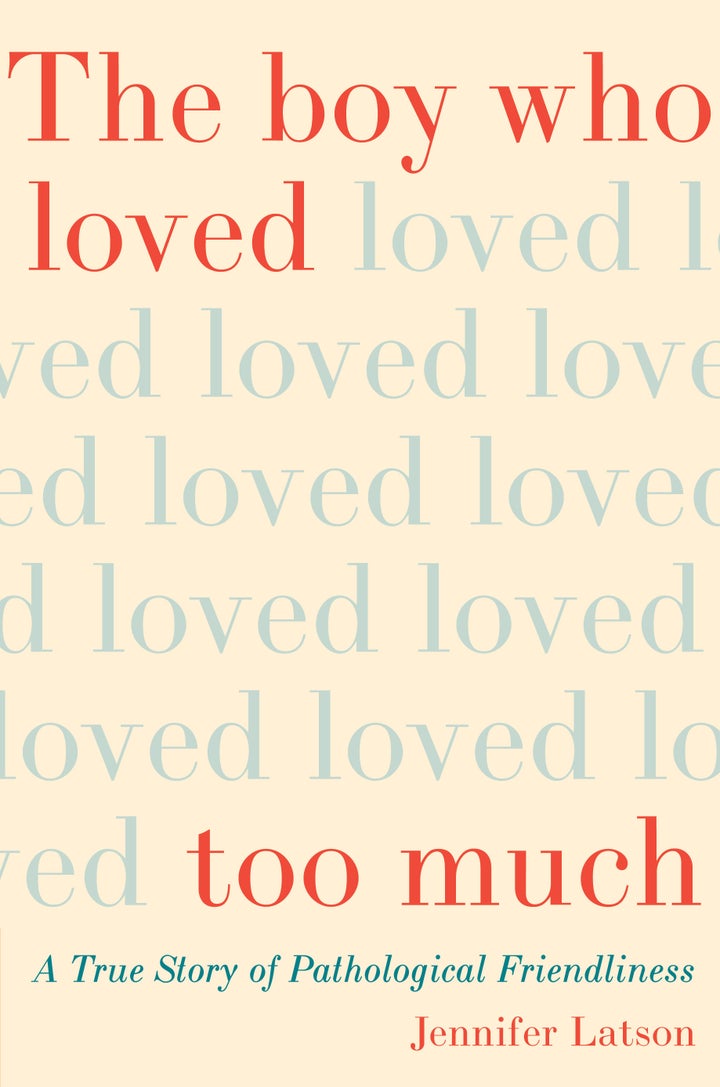 Related