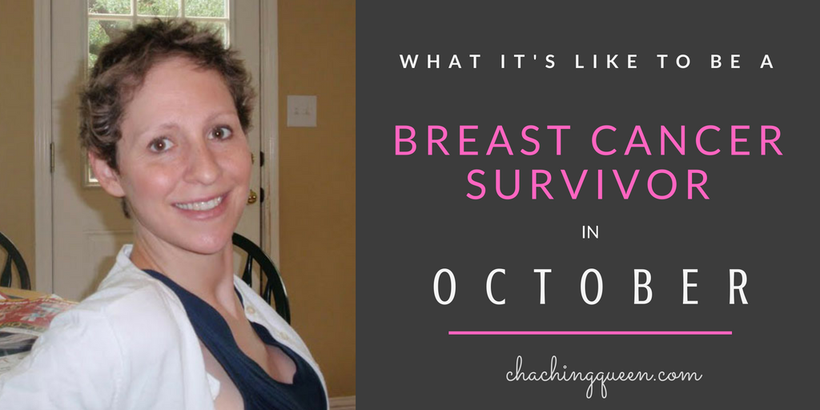 October is a tough month to be a breast cancer survivor. I know. I was diagnosed with breast cancer Sept. 25, 2009. Conveniently, or not, depending on how you see it, my surgery and treatment began during breast cancer awareness month.
Not only is October tough because of all of the breast cancer awareness happenings, but it is also the anniversary of the beginning of my journey back in 2009.
In October 2009, it seemed like I was inundated with breast cancer stuff. My life revolved around doctor's appointments, tests, scans and research. When I wanted a break, I tried to watch TV or read a magazine, but I was flooded with breast cancer reminders there as well.
A breast cancer diagnosis is scary. In addition, it can be isolating physically and mentally. To see all of the breast cancer "rah rahs," smiling bald women, and pink products everywhere often made the isolation worse. These businesses had no idea what it was like to be a young mom with toddlers and not be able to care for them. I couldn't take them to school, to the park, or even just to run errands. I could no longer go to Mom's Night Outs. Not only did I have severe fatigue, I had to be careful not to catch any illnesses while undergoing chemo.
Seeing all of the cheering, celebrating, product pushing and more were like adding salt to an open wound. There were messages congratulating breast cancer survivors for fighting and being strong. I do not feel I did anything extraordinary. I did what was necessary to increase my chances of survival and to be around to see my kids grow up. There have been many women that put up a good fight, but still ended up being defeated. During my fight, I thought maybe at some point I too would be celebrating, but who knew for sure?
I was lucky. Although my cancer was aggressive, it was caught early. After my surgery, I was declared cancer-free, but still had four rounds of chemo to be on the safe side. Not all women are this lucky. I have many friends who started out at stage four, metastatic cancer. There is no cure at that point. They will be in treatment for the rest of their lives.
Even starting at stage 1, there is no guarantee you will remain cancer-free. 30 percent of all early stage breast cancer patients have a recurrence leading to a stage four, or terminal, breast cancer diagnosis. In addition, chemotherapy puts you at risk for other diseases and long-term side effects. I have a friend who developed pre-leukemia from all of her breast cancer treatments. In fact, I still have side effects from my treatment. A breast cancer survivor is never in the clear. Even after seven years, I still get scanxiety. Before, during, and after my medical scans and tests I worry if this will be the time it has come back.
In October, I ask you to please keep in mind what it's like to be a breast cancer survivor during Breast Cancer Awareness Month. So, what can you do to show support? Ask your local breast cancer community how you can help. Offer to prepare meals, run errands, or just lend an ear to listen. Think Before you Pink. Rather than buying a pink vacuum cleaner with a small percentage of proceeds going to an organization, donate directly to a non-profit of your choosing. Read about the non-profit to be sure their funds are supporting research, programs, and services, not just awareness. Some of my favorite non-profits include the Breast Cancer Resource Center and Wonders and Worries, which have personally helped us during my journey, and Metavivor, metastatic breast cancer awareness, research, and support.
If you would like to read more about my breast cancer experience and get tips on living a happy and healthy life on a budget, visit my blog Cha Ching Queen.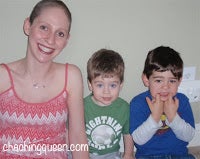 REAL LIFE. REAL NEWS. REAL VOICES.
Help us tell more of the stories that matter from voices that too often remain unheard.
This post was published on the now-closed HuffPost Contributor platform. Contributors control their own work and posted freely to our site. If you need to flag this entry as abusive,
send us an email
.