After giving birth to her first child, cartoonist Sage Stossel had a new source of creative inspiration -- the unceasing adventures of parenthood. In this brilliant, laugh-inducing cartoon essay, she has perfectly summed up what life is like with a new baby.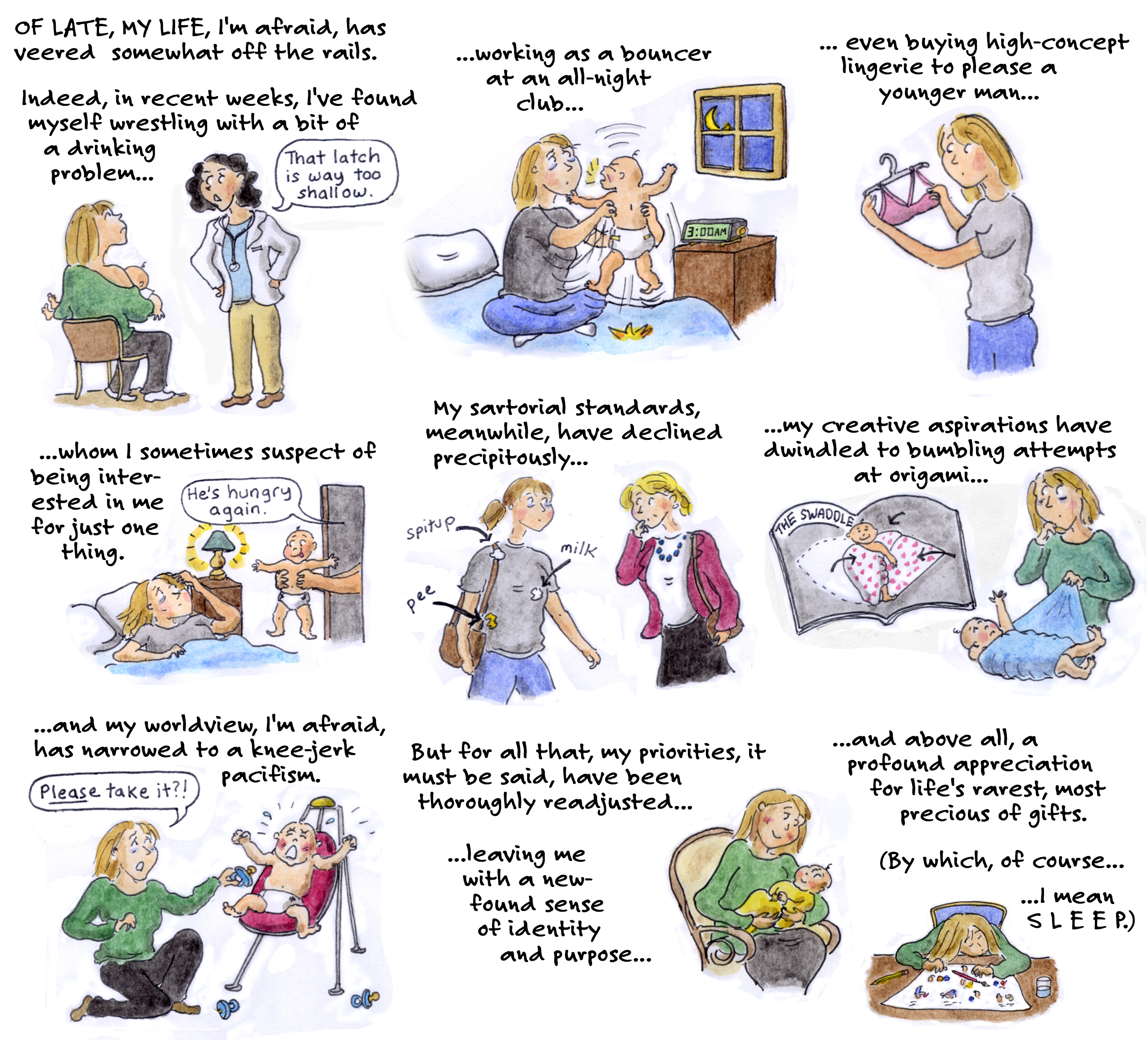 "As a new mom as of this summer, I've found myself struggling with all the usual nursing challenges, sleep-deprivation, crying-baby panic, general new-parent incompetence, and the rest," Stossel told The Huffington Post in an email.
The mom added, "I hope it's not just me who feels so thoroughly discombobulated, occasionally panicked, and frequently questioning my parental competence!" According to an unofficial poll of all parents everywhere, it's definitely not.
Before You Go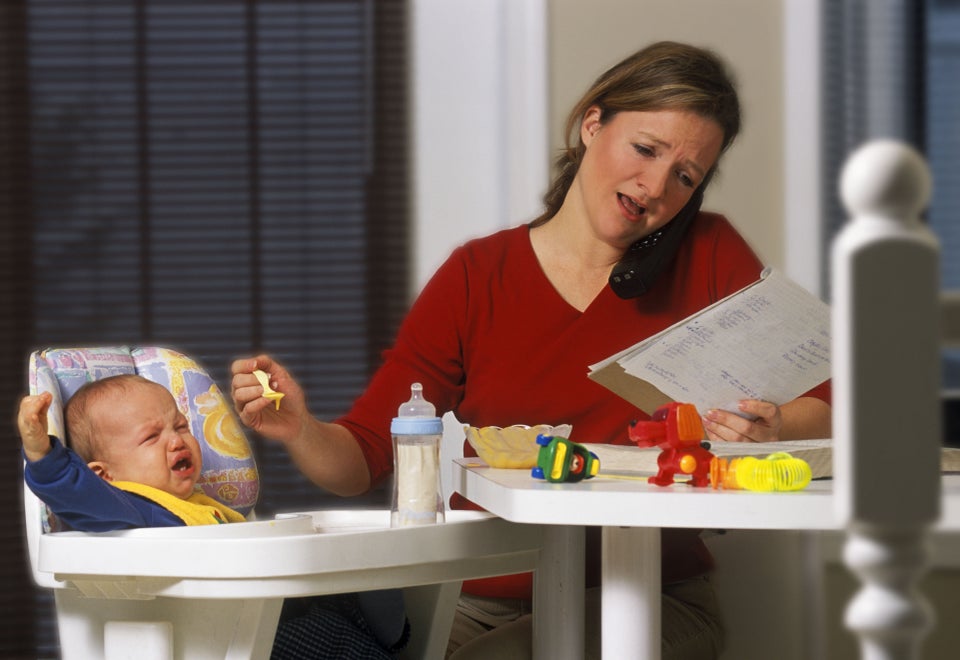 What's Stressing Moms Out?