Pine Ridge Indian Reservation, S.D. ― Dominique Amiotte, 17, always makes sure to keep a few extra tampons in her locker. It's not much, but it's enough to encourage at least some of her struggling friends to come to school when they have their periods.
About half of Amiotte's girlfriends can't afford tampons or sanitary pads. As a result, when they menstruate, they'll skip school for as long as a week. This can lead them to fall behind in class, contributing to the already abysmal graduation rates on the Pine Ridge Indian Reservation. There are no official records on how many of the young women at the reservation's 13 schools have felt the consequences of this issue, but individuals we spoke to say it's an inescapable part of everyday life.
"It makes me angry," Amiotte told HuffPost unflinchingly while seated in an empty classroom at the Crazy Horse School, where there are 70 girls enrolled in middle or high school classes.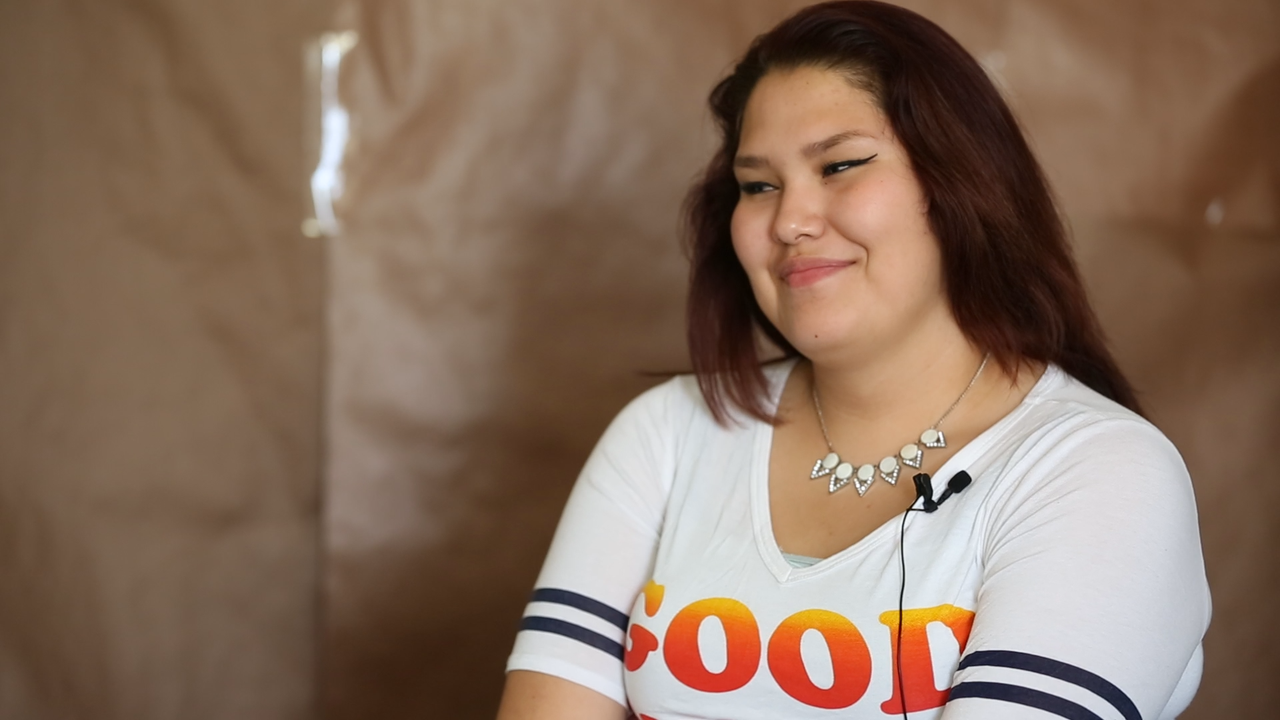 It takes a lot to rattle teenagers who have grown up on the sprawling reservation, which abuts the sacred Black Hills and the craggy Badlands. Oglala Lakota County ― which encompasses most of the reservation's 3,469 square miles ― is the third-poorest county in the United States. It's home to the Oglala Lakota, a tribe that's part of the Sioux people.
Per capita income is $9,150 and 44 percent of residents in this rural area live in poverty. There are so few jobs that getting work usually means heading about 100 miles to Rapid City, the nearest city, or leaving the state entirely.
Youngsters here grow up fast, confronting some of life's harshest realities before they're even old enough to transition out of a car seat.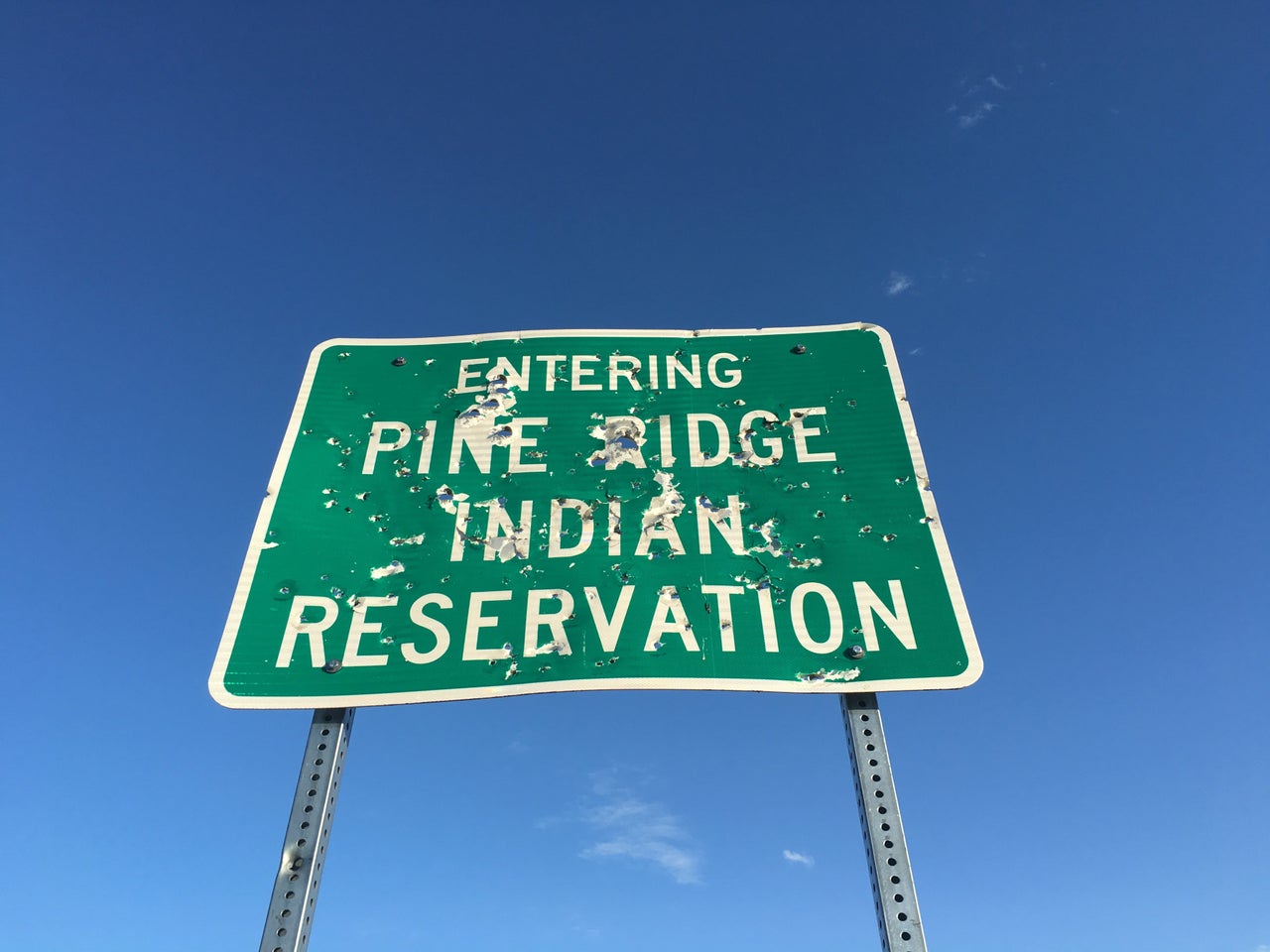 For many women and girls not having access to tampons and pads cuts to the heart of another issue: gender rights.
"They shouldn't feel like they're being punished for being a girl," said Julia Chipps, the nurse at the Crazy Horse School.
After a young student lost her grandmother, who was her primary caretaker, she told Chipps that she was considering getting pregnant. That way, she wouldn't have to worry about buying tampons for a while. Some girls stock up on toilet paper at school to use as makeshift pads. It's not uncommon to see women on the reservation walking around wearing pants stained with blood, Chipps said.
"They shouldn't feel like they're being punished for being a girl."
Girls stream in and out of the nurse's office throughout the day to get a spare tampon, pad or dose of Midol pain reliever tablets. Chipps spends about $60 every other month to stock her office at the school with feminine products and pain relievers for students, but it's not enough to keep up with the girls' needs.
When girls return to school for the 2017 fall semester, Crazy Horse will have a bigger stockpile of free tampons and pads, thanks to a partnership of nonprofits that began shipping products to the school in July. Such programs are unusual on the reservation though, according to Bonnie LaDeaux, a student adviser at Crazy Horse.
Friends of Pine Ridge Indian Reservation, for example, also collects menstrual hygiene products, among other items, which are distributed at the Wounded Knee District School for the surrounding community. But donations can be "hit or miss," according to the organization.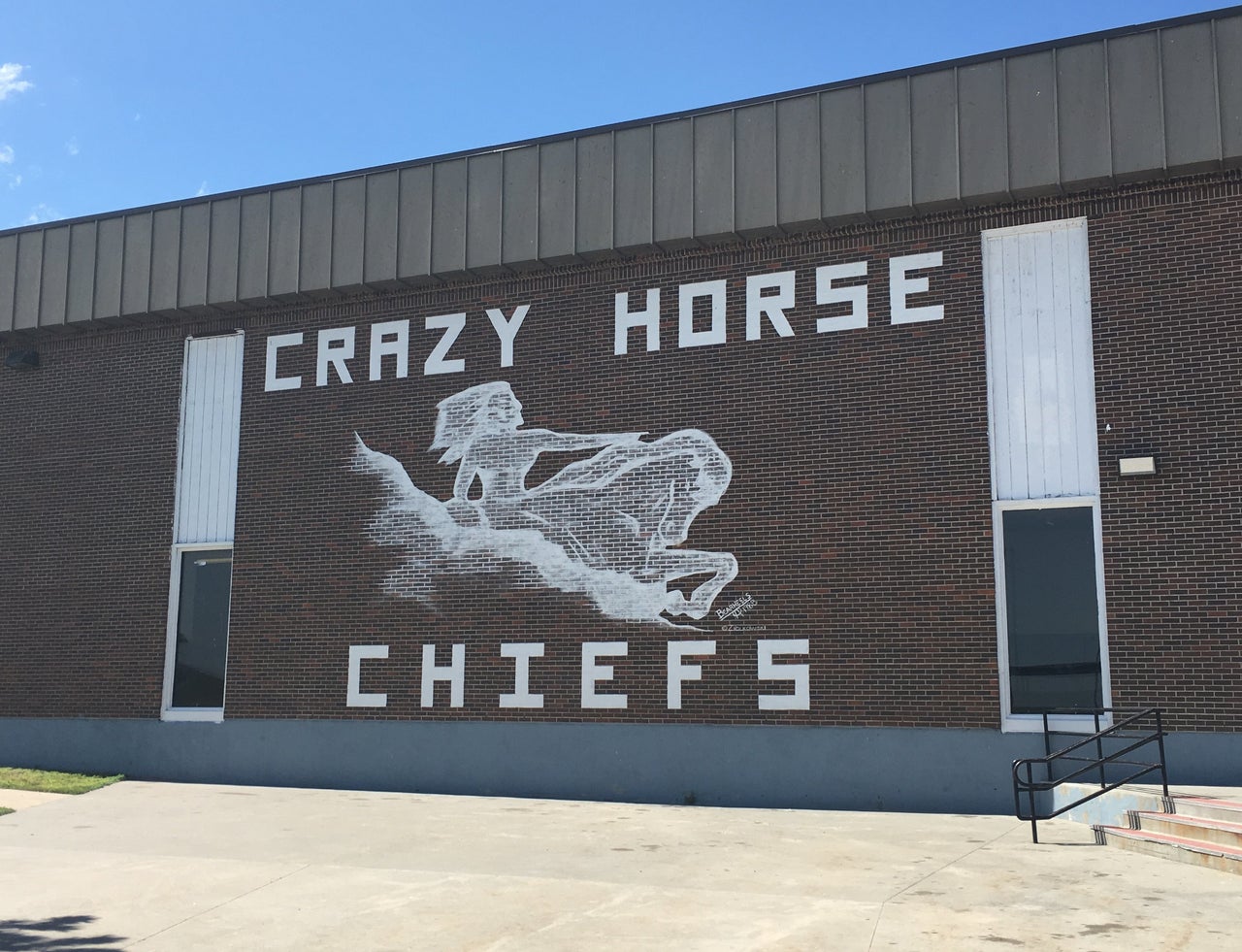 Feminine hygiene products ― items for which there's no male equivalent – are pricey, and some argue, unfairly taxed.
A box of 36 tampons typically costs about $7. Over the course of a lifetime, women spend about $2,200 on sanitary pads and tampons.
And on the Pine Ridge Indian Reservation ― where supplies are scarce ― low-income residents are further disadvantaged. There are about 40,000 people living on the reservation and only three supermarkets. The few stores that exist, import their products, usually from Rapid City or neighboring Nebraska. Some storeowners say that have no choice but to add an upcharge for fuel costs. While some residents see the hiked-up costs as price gouging.
"A box of 20 Playtex tampons on the reservation goes for $7.39. At a Walmart in Rapid City, 18 Playtex tampons costs $3.97."
With little access to transportation, residents will do their household shopping at a local convenience store if they don't live in close proximity to a grocery store. In the town of Wanblee, where the Crazy Horse School is located, residents shop at a local gas station's convenience store.
A gallon of milk at the Wanblee's local gas station, costs around $4.85. In a Walmart in Rapid City, it costs $2.50. A box of 20 Playtex tampons at the Wanblee gas station goes for $7.39. At a Walmart in Rapid City, a box of 18 Playtex tampons costs $3.97.
"You spend $100 in there, you come out with two bags of stuff," Chipps said of shopping at the local convenience store.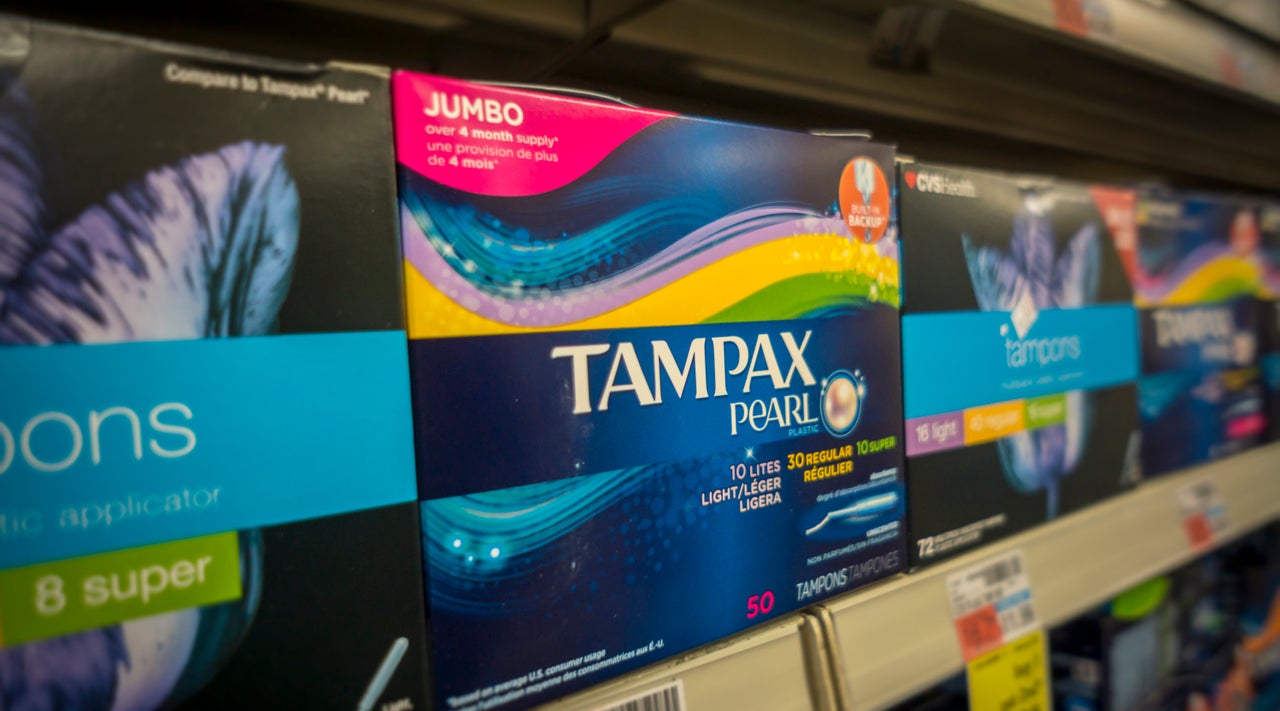 Further complicating the matter is the fact that tampons and pads are subject to sales tax in most states. They're taxed, because they're not considered a basic necessity, the way say, medicine or food is categorized. Activist and lawyer Jennifer Weiss-Wolf points out that states have the authority to determine which products should qualify as necessities. In New Orleans, for example, Mardi Gras beads are tax exempt. So are Pop Tarts in California, Weiss-Wolf highlights in her forthcoming book, Period Gone Public: Taking a Stand for Menstrual Equity.
A topic that was once considered taboo, is starting to pick up steam. Over the past two years, a number lawmakers, led by Weiss-Wolf, have pushed to eliminate the so-called "tampon tax." Four states ― New York, Illinois, Connecticut and Florida — have exempt tampons and pads from sales tax. Another 20 have introduced bills or have debated the issue.
"Menstruation is a basic part of the human condition for half the population, but it's been stigmatized for basically all of our existence."
"Menstruation is a basic part of the human condition for half the population, but it's been stigmatized for basically all of our existence," Weiss-Wolf said. "If we acknowledge that people who menstruate are fuller participants in society when their needs are accounted for, we would find this to be a no-brainer."
While there's been bipartisan support in many cases for this issue, some conservative groups, like the Tax Foundation, for example, say no items should be exempt from sales tax because that would take away critical revenue from the state.
Taxes from tampons and pads don't actually bring in all that much money though, according to Weiss-Wolf. The products generate about $20 million annually for California, while for Utah, it's about $1 million.
"It's a drop in the bucket," the lawyer said.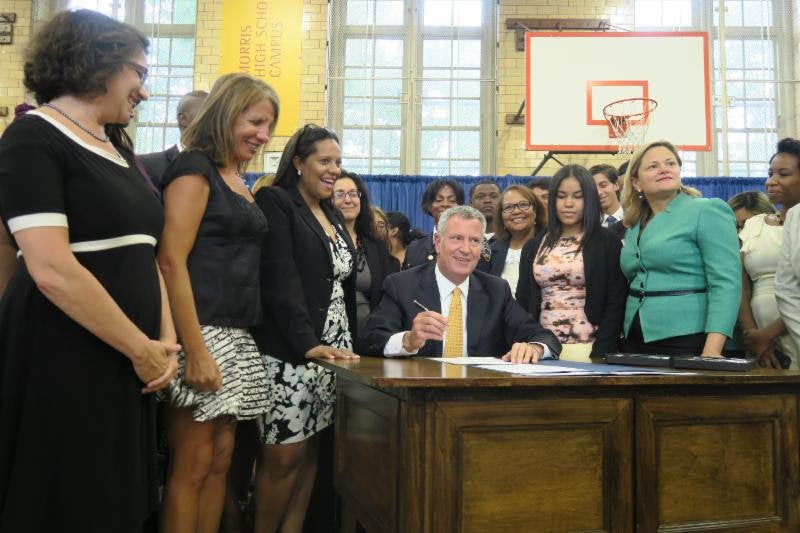 This injustice of not being able to attend school due to a lack of access to menstrual hygiene products is one that's typically associated with developing countries.
The country's actually doing something about it. In June, President Uhuru Kenyatta signed an act requiring the government to provide quality sanitary pads – free of charge – to state schools.
The third-world conditions that exist on Pine Ridge have been widely reported ― to the point that residents are wary of journalists and often refer to these stories as "poverty porn." But the menstrual hygiene issue is rarely discussed due to societal and cultural taboos.
"It's a subject nobody wants to talk about."
"It's a subject nobody wants to talk about," Amiotte said.
That's not unique to Pine Ridge.
There's no empirical data on the topic, but Weiss-Wolf has extensively interviewed vulnerable women and girls around the U.S. to get a sense of which demographics are most affected.
Homeless women and incarcerated women are among those who regularly struggle to get tampons and pads, and some reforms have been focused on assisting these groups.
But less is known about how low-income students across the U.S. face similar struggles to those living on Pine Ridge. Weiss-Wolf's notes in her research that this isn't a matter isolated to rural areas. Low-income girls living in cities as big as New York City also have trouble affording tampons, and will skip school from time-to-time as a result.
And while periods are a difficult topic for any teen in the U.S. to openly talk about, it's particularly challenging for members of Oglala Lakota tribe.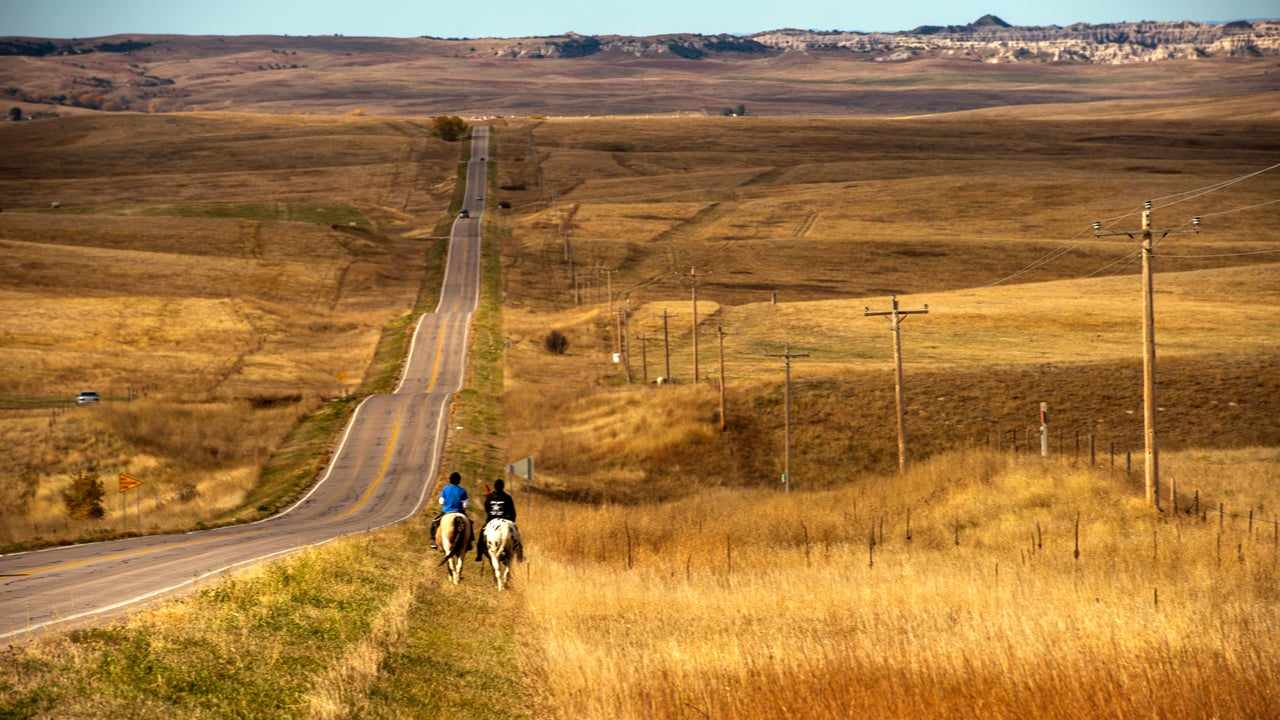 The culture values menstruating women, Amiotte explained. But it also excludes them from participating in religious rituals, since they're considered "too powerful" to join in. If a young female is absent from a sun dance or a healing ceremony, other members of the communities will undoubtedly know why, she added.
"As Lakota people, it's embarrassing for us because when we're on our period ― that's supposed to be a cleansing time for us. And we can't do certain things," Amiotte said. "I think that's what makes it more shameful for us."
There's shame, and there's also self-loathing.
Amiotte's cousin, who can't afford tampons, often tells Amiotte that she "hates" being a girl.
"It makes me sad. Because why would you hate yourself?" Amiotte added. "But then again, it is understandable."
After missing school during her freshman year when she had her period, Amiotte's cousin was "dropped" twice from her classes at Crazy Horse. Re-enrolling requires meeting with a truancy officer and signing a slew of contracts. After three strikes, students meet with the tribal court.
"We're living in poverty and we're trying to keep up with school, and we're trying to maintain our personal issues," Amiotte said. "But it is very hard."
Crazy Horse, which is funded by the Bureau of Indian Education, is just one of a number schools on the reservation where girls struggle to afford tampons, LaDeaux, Crazy Horse's adviser, said.
While there's a deep level of camaraderie on the reservation, many women and girls still struggle to ask for help in getting tampons and pads.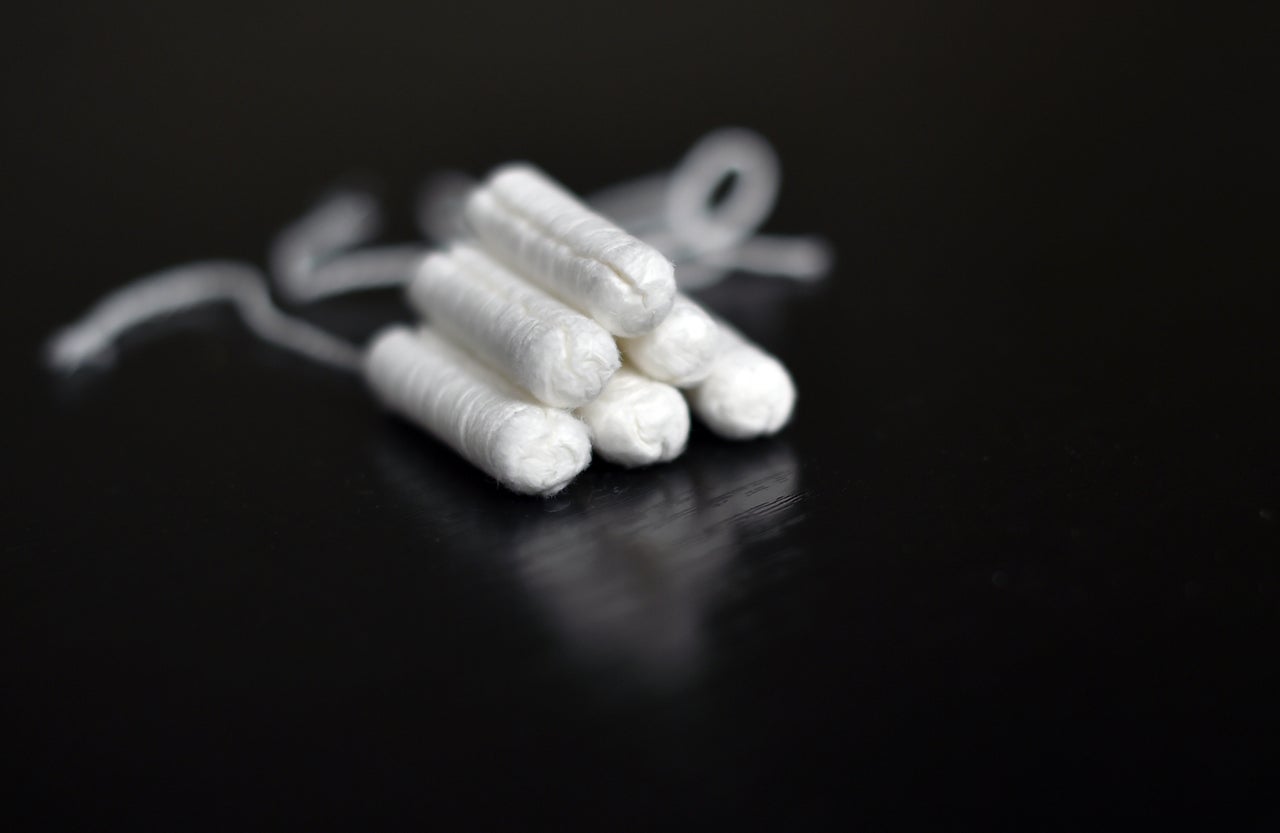 Chipps is well versed in what it feels like to go without essential everyday items, which is why she's eager to give her students a better shot. Growing up, Chipps was forced to make impossible choices, between buying food or paying the electric bill. She and her friends would often leave school when they had their periods because they didn't have access to pads.
Lakota Kidz, a grassroots Massachusetts-based organization, has been donating critical items to residents of Wanblee since 2005. The group recently partnered with another nonprofit, Distributing Dignity, which in July sent the Crazy Horse School over 1,000 tampons, 2,000 pads and 52 sports bras. The special education department, school nurse and secretary will distribute the items and small packages will be sent home with the girls. The partnership plans to continue making regular donations to the school.
While the contributions of the school nurse and the nonprofits are commendable, Weiss-Wolf feels that this isn't the answer. For one, many students still won't visit the nurse's office because they're ashamed, Amiotte noted. While LaDeaux understands that the school has a small budget for feminine hygiene products, she wishes they were provided by the state, so that money could be freed up for other essentials, such as additional granola bars and juice for students who come to school hungry.
She wants to see the U.S. government take responsibility and take a cue from countries like Kenya to identify a more long-term solution.
Local governments should recognize that having tampons and pads readily available in public restrooms in schools and libraries and other public places is just as critical as having toilet paper, she added.
"Does anybody question toilet paper in public restrooms?" Weiss-Wolf said. "We treat it as a given, no one asks about the toilet paper budget."
Popular in the Community