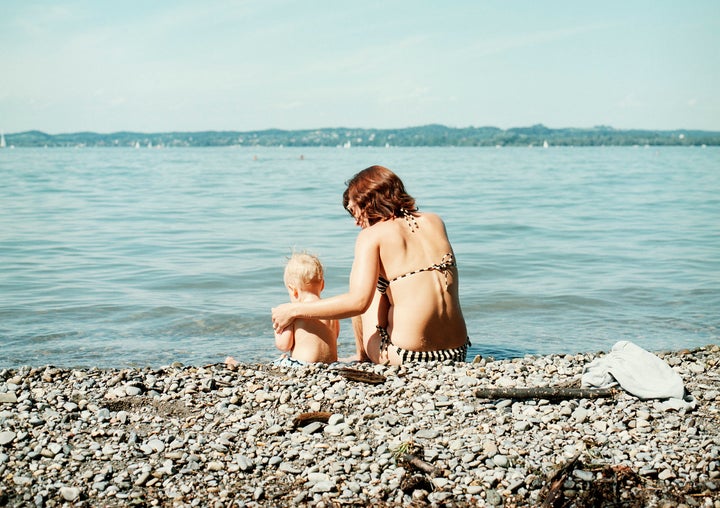 At 34, Bonnie Koehn was grateful to be settling down and beginning life with her S.O.
Three years later, the relationship ended and Koehn was on her own with a toddler. Below, the freelance writer shares more of her story.
I was 37 when my ex and I split up. I was heartbroken and worried about what to do next, but I also felt like a bird let out of its cage.

We had been together only three years. At 34 I believed it was forever. I gave birth to our son at 35. Then life threw me some curve balls and at 37, I was on my own with a toddler. I remember putting my son to sleep that first night on my own and realizing that in a few years I'd be 40 -- an age I'd always looked forward to as a time of settling into myself, surrounded by my husband and children.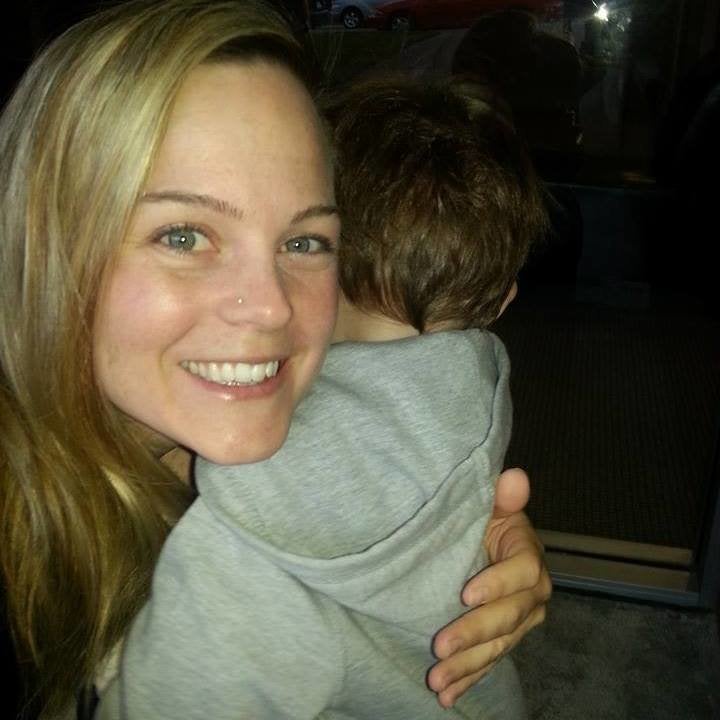 I felt a sense of grief but also a small sliver of happiness that I did not yet understand. It had been devastating to split our family but for many reasons it was the only thing to do.
The business of single parenting and rebuilding began and I had no time to drop into an existential crisis. I had full-time work and full-time care of my son. The day-to-day didn't allow time or space for reflection.
As things settled, I began to think about what it meant to be on my own at the edge of 40. My relationship had been high-conflict to say the least and as I got used to living peacefully again I saw that my future did not look lonely or disappointing. It looked like an opportunity to become someone I may otherwise have missed out on; someone my son certainly would've missed out on.
The joy of being divorced at 40 is that I'm in no rush. There was so much pressure in my 30s to get married and have children. All I could see and feel was my desire to be a mother and a wife. Everything else fell away in the whirlwind of those hormonal years.
Now I feel none of that pressure. I've learned how important it is to truly know someone before committing. There's no race against my biological clock. I have a child. We are happy. I have time to make sure that if I marry, it's the best possible decision for both of us.
The future looks like a winding road full of possibilities. I can now walk that road at my own speed and decide along the way what life really means for me.
There's a stack of books beside my bed that I now have time to read in the evenings. I decide what's for dinner. The duvet cover is decidedly feminine. The toothpaste tube is squished the way I like it. I have so much more of me to give to my son than I would have otherwise. There's a wonderful freedom in being divorced at 40. There's hope. There's a whole world out there full of things I would've missed out on if I had stayed in that birdcage.
Related
Before You Go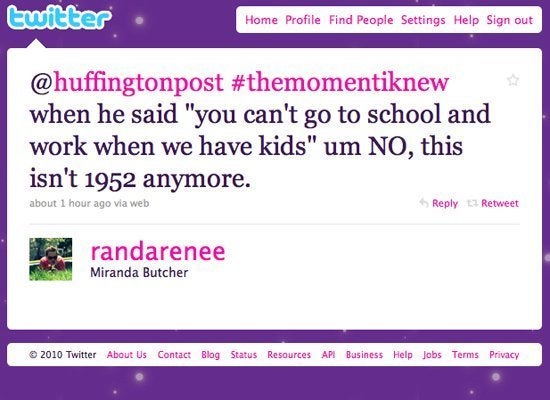 The Moment I Knew