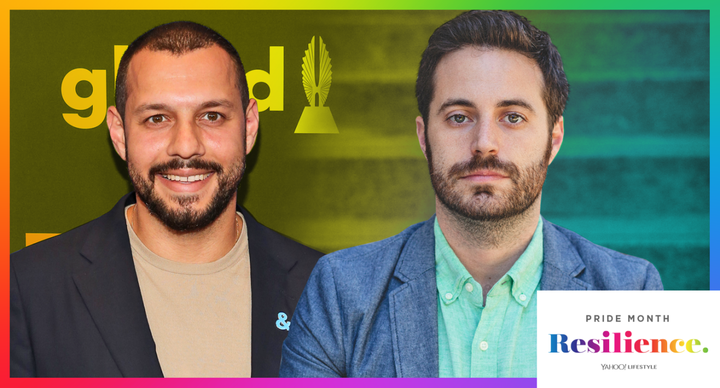 Welcome to Yahoo Lifestyle, Pride Edition, commemorating June — Pride Month — with a collection of stories celebrating the resilience of LGBTQ people, from celebs, including Adam Rippon and Karamo Brown, trans women finding their inner power through a unique beauty clinic, and queer youth finding vital support from their gay elders after aging out of the foster system. And so, as they shout in the streets: "We're here, we're queer — get used to it!"
Nine years after ending his treatment at Jonah — the largest Jewish gay conversion center in the United States — Mathew Shurka can still hear the therapist's final words. "He told me a true human being is meant to have a heterosexual relationship — that it's how you're biologically designed — and anything else is a form of illness," Shurka tells Yahoo Lifestyle. "I said thank you, didn't pay for it, and walked out."
By then the 21-year-old had been hearing this for five years — from a rotating case of therapists, mostly in the New York area, who practice so-called conversion therapy. Although their tactics were different, their message was the same: Being openly homosexual wasn't an option. Shurka, who decided to come out after being brutally beaten by classmates, felt like it was life or death. He'd been indoctrinated into believing that homosexuality was a choice — one that could be undone if only he tried hard enough.
Part of what made this narrative so cruel, Shurka, now 30, says, looking back, was the pointedly "compassionate" way it was delivered. "[The therapists] were all warm and loving — licensed therapists who knew how to treat anxiety and depression and be empowering," he says. "I thought they had my back. But when they're using that language about 'becoming straight,' that's what's so harmful. I felt loved and cared for, and because I wasn't becoming straight, I felt like the blame was on me."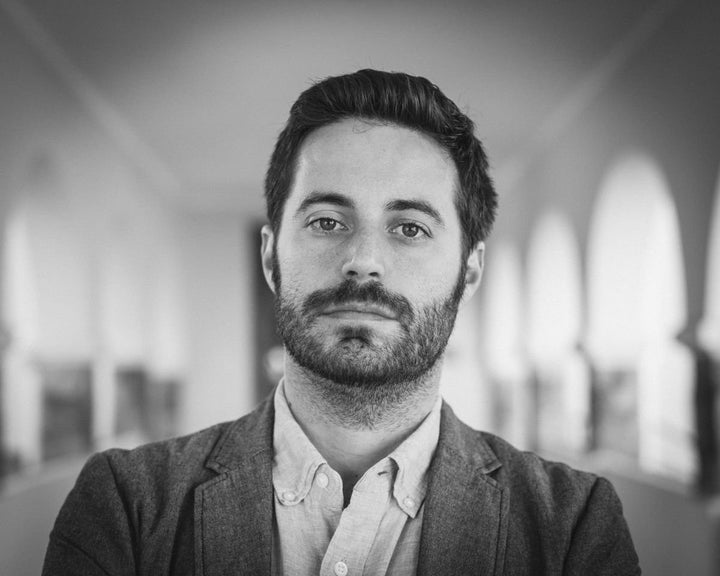 A lot of factors went into Shurka's decision to quit conversion therapy in 2009 — not the least of which the fact that his treatment forbade him from speaking to his mom or sister (in effort to "defemininize him"). But a big part of it, he says, was the result of a new job he'd taken as a waiter in SoHo. "I would see gay couples with kids, CEOs at big tech companies who were gay," he recalls. "My general manager was a lesbian with three kids. I was like, Wow, holy shit, these people are just living their life."
All the therapists — as well as his own dad — had insisted to Shurka that it was impossible to be happy, successful, and gay. That you couldn't be married, have a family, or hold a job. Now, almost daily, he was face to face with powerful evidence of the opposite. "Watching these people … I was like, being gay isn't even conversation," he says. "Like, who gives a shit who you're attracted to?"
Unfortunately, as it turns out, a lot of people do.
Conversion therapy, like the kind Shurka survived, is both widespread and lethal. As a recent report from UCLA's Williams Institute explained recently, it's a century-old practice predicated on the "belief that being LGBT is abnormal." According to the Williams Institute, an estimated 698,000 LGBT adults in the U.S. today have survived the practice, which relies on shame, fear tactics, and coercion to try to "alter" an individual's sexual orientation or gender identity.
Based on pseudoscience, the practice is not only ignorant but dangerous. According tothe Human Rights Campaign, conversion therapy has been shown to increase an individual's risk of mental health issues (such as depression, anxiety, and suicide), as well heighten the risk of homelessness and drug abuse. The situation is an even more problematic one when you consider the age of those affected.
Of the nearly 700,000 conversion therapy survivors in the Williams Institute report, about 350,000 said they received the treatment as adolescents (between the ages 10 and 19). The painful journey is one that will be captured in two upcoming films — both depicting young adults who are forced into conversion therapy.
The first, "The Miseducation of Cameron Post," is based on a coming-of-age book of the same name, about a 12-year-old girl in Montana who is sent to conversion camp after getting caught having a relationship with her best friend. The film, which stars Chloë Grace Moretz, debuted at Sundance in January, where it took home the Grand Jury Prize.
The second film, "Boy Erased," is set to be released in September (with star power including Nicole Kidman) and follows an 18-year-old with a Southern Baptist minister father who sends him to a conversion therapy camp in Memphis upon learning that he's gay. The movie is based on the 2014 memoir of the same name by Garrard Conley, who wrote it about his own harrowing experience.
"I did half a year of one-on-one therapy at Love in Action, one of the biggest residential facilities in the U.S.," Conley tells Yahoo Lifestyle about his first experience at age 18. "[The therapist] would ask about my sexual history, or thoughts, and then basically make me feel shame about it."
Love in Action recommended he enter a two-week intensive at the center in Memphis, then join a longer program afterward — anywhere from six months to a year. The intensive, he learned upon arrival, was an amalgamation of LGBT youth, men with pedophilia, and individuals who had committed acts of bestiality. Love in Action considered all of them to be suffering from the same sinful "addiction" — the direct work of Satan.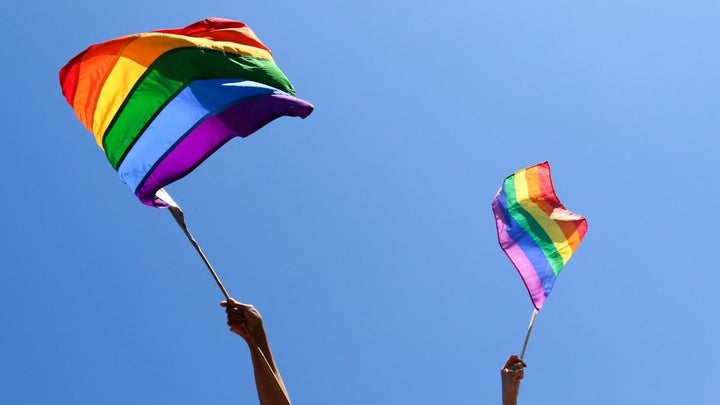 "Basically, they believed in all the stereotypes that I grew up with: that queer people are pedophiles, they're dangerous, they're missing something and acting out through sex," Conley says. "They institutionalized it and wrote it all down in a handbook and — in order to give it legitimacy — used outdated theories of human behavior. It was pretty confusing."
On top of the confusion he felt about the things he was being told, Conley believed the group dynamic was inappropriate. "I felt compassion for the man that was dealing with pedophilia, because he needed real therapy, but he was being grouped with us," he says. "It was just an awkward situation to be sitting next to someone at the age of 19 and listening to him talking about his experiences with young men. It was uncomfortable — probably for him too."
If that weren't bad enough, Conley was subjected to bizarre treatments, such as forced "masculinity-building," which he elaborated on during a 2016 TedX Talk. "They had me watch sports — this sounds totally fake, but it's very true," he says. "They had me watch sports because apparently I hadn't had enough male-to-male contact in my life, and so because I'd missed out on that, I'd somehow started idolizing men's bodies."
They also had Conley do "moral inventory," which meant admitting to the group all the potentially bad or "dirty" thoughts he'd had. But the second week, Conley was finished. He called his mom and asked her to come pick him up. Upon arrival, she asked the counselor what his degree was in, and after he answered "marriage counseling," she drove away with her son.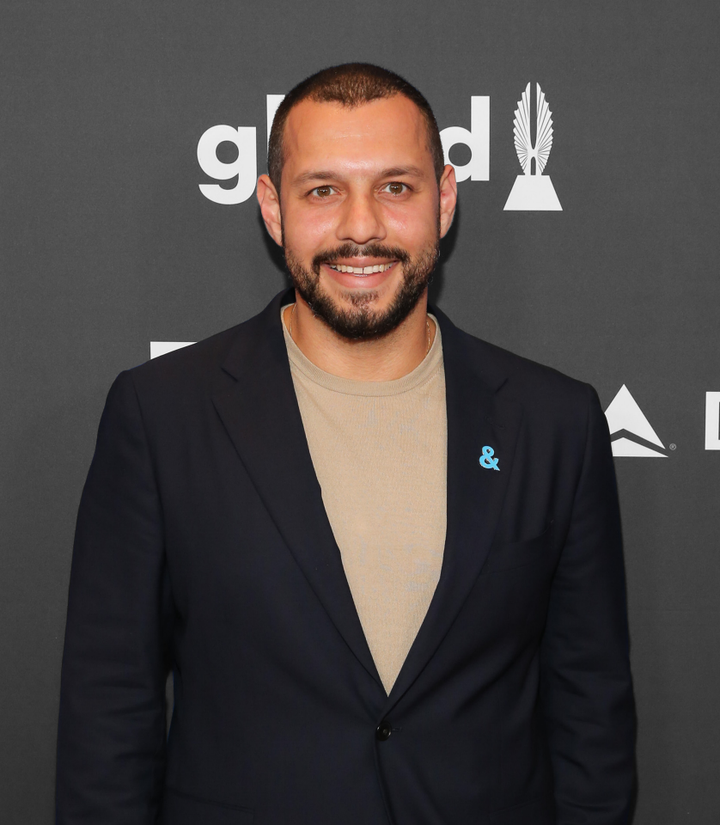 "Something clicked in her, and she realized what they were doing was totally insane," Conley says in the Ted Talk. "As we were driving off, she said one thing, which was, 'Are you going to kill yourself?' And I said yes, because I thought that answer would get me out of [there], and also I sort of felt like it at the time. She decided at that moment that it was much better to have a gay son than a dead one."
Fifteen years after that final conversion therapy experience, Conley is still coming to terms with what happened. It took his running away to Ukraine and joining the Peace Corps to recover in the years afterward and lots of support groups and therapy that he continues to this day. But now he doesn't think about it on a daily basis, or let it change his view of the world. His hope is that stories like his will make people care about dispelling a myth that seems to abound in discussions of conversion therapy.
"Often with nice, liberal audiences that are incredulous that any of this happened, I get the response of 'how could a parent do this?' or 'how could you agree to this?'" Conley says. "I think underneath that is the assumption that we're dumb — and I think that's a dangerous assumption in this political climate. People can be susceptible to things, especially if that's their whole world. But they're not dumb."
Through his book, and the upcoming movie, Conley hopes to spread awareness about not only the dangerous practice of conversion therapy but also the deeply entrenched fear that fuels it. "My hope is that people don't think survivors of conversion therapy are less intelligent," he says. "I can guarantee you that if someone grew up in that environment, there's a small percentage of us that actually managed to get out of it, and it takes an incredible amount of intelligence and fortitude."
For Shurka, who spent much of his time as a teenager in conversion therapy sessions, the journey to healing was long. But after posting a video to #ItGetsBetter in 2012 that went viral, he was propelled into the spotlight as a voice of reason on this issue — and a survivor determined to make change. And he has done just that. As the national adviser to #BornPerfect: The Campaign to End Conversion Therapy, he has helped pass legislation to prohibit it in 12 states and 35 municipalities.
But according to Shurka, he's just getting started. "Conversion therapy is a huge industry with a lot of money, and people are willing to do it because of the stigma in society," he says, noting that tens of thousands of teens will likely be subjected to it in the near future. "We've had a lot of success and we're really proud of it, but this is only the beginning. It's an interesting time — it's not over."
Read more from Yahoo Lifestyle:
Popular in the Community