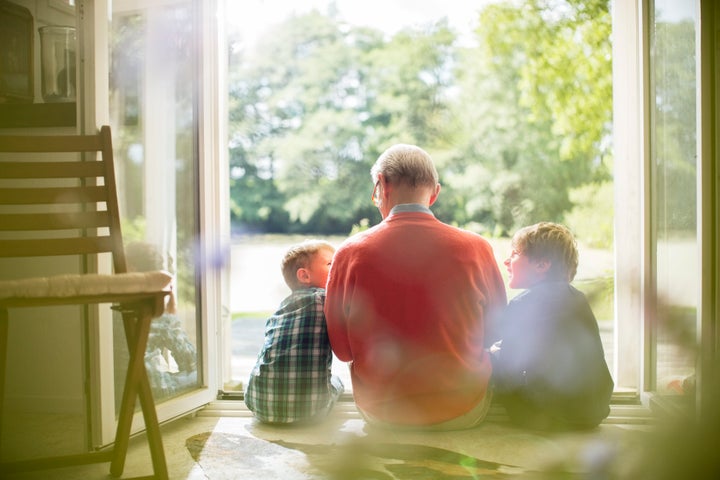 Pat Hebert, 73, of Convent Station, New Jersey, said she retired from her job as a paralegal 11 years ago to babysit her first grandchild. Her own mother and mother-in-law had been the caregivers for her three children. "My thing was to pay it forward," she said. "I worked all those years . . . so to me being with my grandkids I caught up on all the things I couldn't do with my kids."
Her daughter, Danielle Durkin, said her mother's availability made it possible to commute to her job in New York City each day. "I would leave my kids and not look back. There was a peace of mind with that."
For hundreds of years, grandparents have played a role in caring for their grandchildren. With an increase in the cost of child care and the cost of living, families with working parents may be counting on grandparents to fill the role of caregiver more than before.
An AARP 2012 study of grandparents found that more than 1 in 10 grandparents surveyed (16%) said they provided child day care services for grandchildren while parents were at work or school, with that number slightly higher (19%) for Hispanic/Latino grandparents. And in 2012, U.S. Census data showed that 2.7 million grandparents in the United States were helping raise their grandchildren.
Grandparents who babysit their grandchildren say they love the close bonds they form and appreciate the chance to be a caregiver in a way that is more relaxing than when they raised their own children. Some like having a sense of purpose after their careers are over.
Adults who rely on their parents as primary caregivers say they have a sense of security that their children are not only cared for, but are loved and safe. But they also report occasional conflicts over rules ― think bedtime, sweets or discipline ― that can be fraught if not handled with sensitivity. And some grandparents have a tough transition when their grandchildren go to school and they are no longer needed to babysit.
Sally Jinzo, 57, of Whittier, California, said having a clear boundary when her work-day ended was key when she babysat her two granddaughters while her son and daughter-in-law lived with her in 2010. Once both parents came home from work, Jinzo said dinnertime usually marked the transition for her caregiving hours to be over. "When they got home, they took over. I stepped back and allowed them to do what they needed to do."
Mary LeFever, 69, of Long Beach, California, retired from teaching to babysit when her daughter had a son in 2011 and continued to babysit her granddaughter, who was born two years later. "I learned some difficult lessons as a grandparent," she said. "You have to be on the same page as the parents or conflicts arise."
She said she rocked her grandchildren to sleep in a rocking chair and sometimes held them during naptime, which conflicted with her daughter's wishes that they learn to soothe themselves to sleep. They didn't want food in the living room or the children playing on the furniture, which took some getting used to, LeFever recalled.
LeFever said having clear expectations from your grown children on everything from compensation to discipline issues can make caregiving go more smoothly. "It's like having your family member be your employee or coach. It can impact the relationship with your own child," she said. "There's a really fine line there you're going to overstep. Feelings get hurt and there are misunderstandings, even if you don't mean to."
Amy Goyer, family and caregiving expert for AARP, has advice for grandparent caregivers. She said:
When conflicts arise, grandparents should acknowledge their children's wishes, validate what's being said and then seek a compromise.

Both grown children and grandparents need to be respectful of each other and establish boundaries without being defensive.

Many grandparents report feeling unappreciated and grown children can acknowledge their help with gift cards, thank you notes and other gestures.

It helps if grandparents maintain their senses of humor. When there are disagreements, both sides should wait til they've calmed down to talk about conflicting issues.
Some caregiving relationships go more smoothly than others. Both Pat Hebert and Al Livres, 68, a grandfather in New Egypt, New Jersey, said it is their grown children's easygoing personalities that has made babysitting go smoothly. Three days a week, Livres cares for his son's two children, who are toddlers. "I have free rein, they don't question anything I do," he said. "My son just said treat them like you did raising us."
Hebert said she and her daughter rarely have any problems over babysitting and her son-in-law grew up in a large family, so he is comfortable with her being in his home most of the time "She's easygoing, she doesn't make waves and we can talk about what we're doing," Hebert said of her daughter. "I learned a long time ago to be flexible. I'll go with the flow."
Jinzo called the experience of babysitting her grandchildren "a blessing" and LeFever said when she was entrusted with a newborn after teaching high schoolers, she "loved it."
But LeFever said one thing she was not prepared for was the sadness she felt when her grandchildren started going to school full-time and she found herself facing "empty nest" syndrome for the second time. "I found myself 'jobless' after four years after retiring," she said. "I was sad and lonely and bored."
Since then, she has filled her time volunteering at church, going on trips with friends, and getting involved in political campaigns.
"I think grandparents need to be aware that when children get more involved with school, baseball, their friends and sleepovers and will be in your lives a little bit less," LeFever said. "I think it's a natural progression. It's also normal that busy parents who are so stressed and so tired, they want to lie low on the weekends with their own nuclear family or out with their young friends."
Goyer said this is a common feeling for caregiving grandparents who have "a deeper connection" with their grandchildren. "It's complicated. There can be joy that the child is growing up and excitement for them to enjoy school etc. But there is also a loss as things change."
Durkin said her three children, now ages 11, 9 and 5, will be in school full-time in the fall, which will cut down on her need for her mother's help. However, she said she still expects to see her mother at her home every day, "I needed her and now she needs me. . . It gave her a purpose."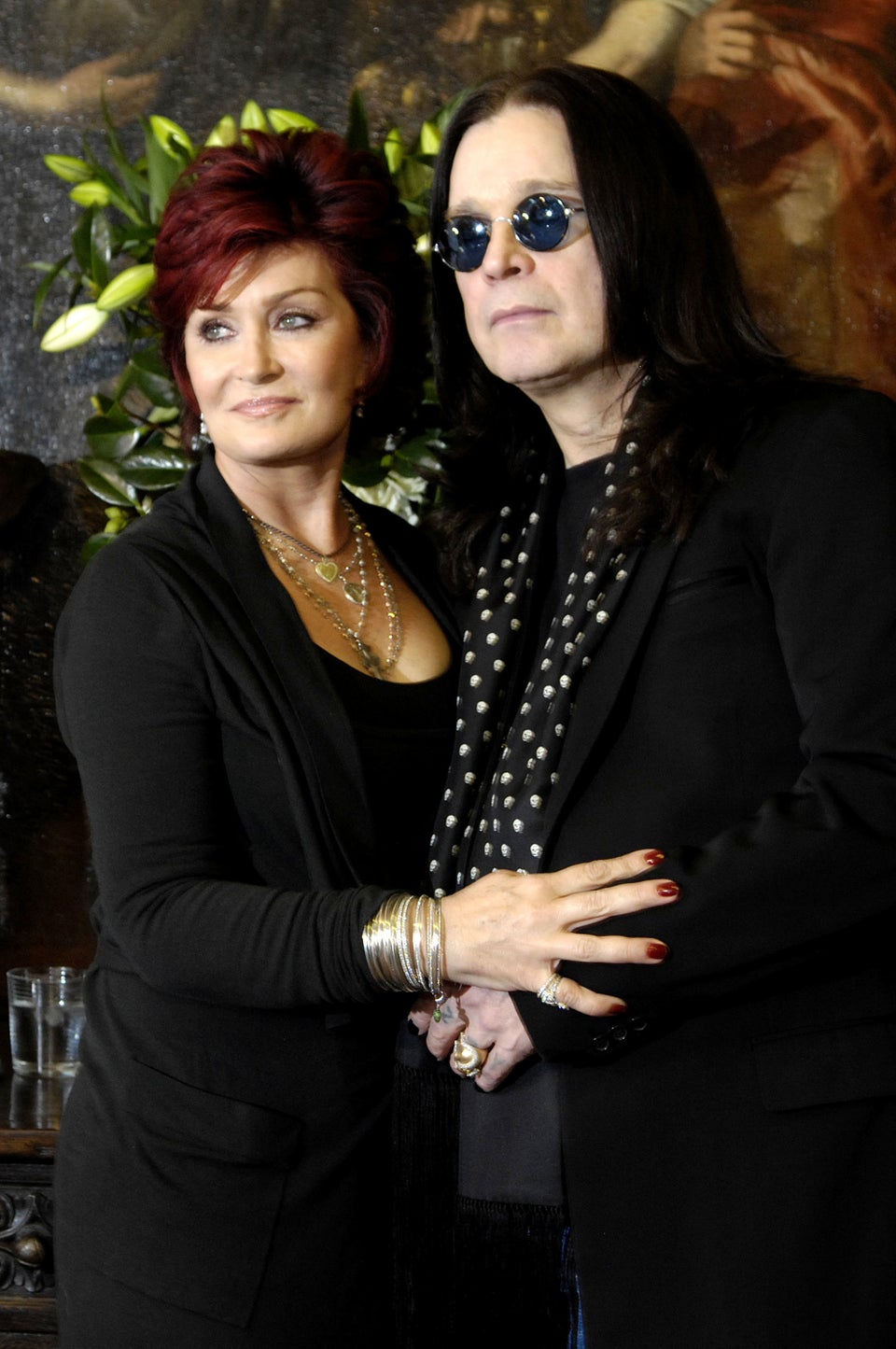 16 Celebrity Grandparents