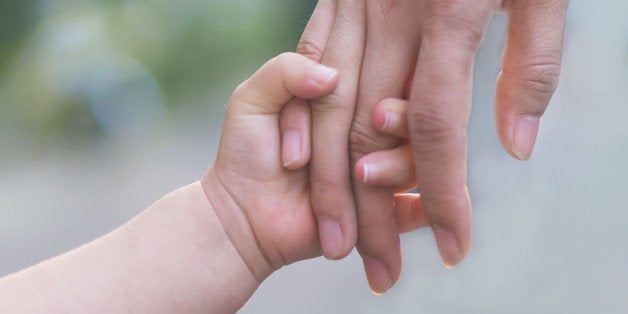 It's been 86 days since my mom died. 86 days since she took her last breath. 86 days since the worst day of my life. 86 days since the day I made the toughest decision I will ever make. 86 days since I made the decision to come back to school. And you know what? Tomorrow it will be 87 days. And a year from now, it will be 452 days.
The world doesn't stop for anyone.
So for the time being, you're a minority in this new area of your life that you probably thought you never would be. You're somewhere between the ages of 18 and 22, those weird ages that are halfway between being a teenage rebel and a responsible adult, and now you have to learn how to transform into the latter all by yourself. It's an experience unlike any other and I'm here to tell you that you're going to make it.
It's going to be difficult. One day you're out having one of the great college days--the kind that will forever go down in the memory book as life changing--and then within the next few hours you're sitting on the floor crying your heart out because all you want is for that person to hold you again. Sometimes you'll hear their voice clearly and then other times you'll stay awake for hours into the night just to see if you can remember it. You're going to have the weirdest triggers. Sometimes your friends will all be talking about their moms and it doesn't bother you a bit. But then one day you'll be at a store somewhere and the site of their favorite drink just causes you to run out of the building.
And all of those things are okay.
If it feels like you're alone, it's because you are. No one will ever have the exact bond you had with your parent. Most won't even know what it's like to lose a parent at such a critical age. And most importantly, most people around you will be so incredibly involved in their own life to care about yours when you need it the most, even when it's not intentional. It's easy for people to tell you how much they care when you're having dinner together and neither one of you are busy. But it's not so easy for them to show you how much they care when it's three in the morning and they have to sleep because they have a class the next day.
There are days when I want to dedicate my entire life to my mother.

"Sometimes I think about how much I want to spend my life as a pathologist searching for a cure to the disease that took her life. But my mom wouldn't want me to spend my life like that."

Your parent wouldn't want you to make them the shrine of your life. What they deserve and what they want are very separate things, and I can assure you that your parent would want you to take care of yourself so that you can become the man or woman you are destined to be.
And emotionally -- well, that's the problem. Often I feel happy and even more often that that, I feel sad. I feel angry and hopeless and confused and alone. Sometimes I feel all of these at once and sometimes I feel an emotion I don't even have the name for. There are days when I wake up so incredibly filled with anger that I want nothing more than to not get out of bed. And some days, I wake up and can't wait to see my friends and live the life I had three months ago.
But I don't have the life I had three months ago.
And all I can do is surround myself with the people who don't care when I don't want to talk at dinner, who don't judge me when I suddenly decide I need to go for a walk at one in the morning, and who laugh with me when I tell them the ridiculous things my mother used to do. So my advice to you is to find these people who let you do those things and try your hardest not to push them away. They might not understand entirely, but they'll try their best to understand, and those are the people that will take off some of the weight of your parent's death.
There's this word in Portuguese -- saudade -- that refers to the deep longing you feel for something you once had. And that feeling will never go away. You're going to wake up every day of your life and wish that your parent were still here. But unfortunately for us, they aren't. No, it's not fair that your parent won't get to see you graduate university. No, it's not fair that you can't call them in the middle of the night when you're having a crisis. No, it's not fair that everyone around you gets to call and see their parent whenever they want.

"But you can't change the fact that it's unfair. The only thing you have control over is what you decide to do in your life"

There's a strength brewing in you that none of those kids have the ingredients for. You are strong. You have perspective now that they don't. You will never spend another day of your life worrying about the minuscule things your peers do. You know real worries. You know real loss. Stress will never affect you the same way it does everyone else.
I once was told that if you have a hard young life, life gets better as you grow older. There has to be some truth to that. I had the worst day of my life at the mere age of 18. It's only uphill from here.
This post is part of Common Grief, a Healthy Living editorial initiative. Grief is an inevitable part of life, but that doesn't make navigating it any easier. The deep sorrow that accompanies the death of a loved one, the end of a marriage or even moving far away from home, is real. But while grief is universal, we all grieve differently. So we started Common Grief to help learn from each other. Let's talk about living with loss. If you have a story you'd like to share, email us at strongertogether@huffingtonpost.com.