The single life has its perks: You have more free time on your hands than your couple friends do -- and what you do with that free time is entirely up to you. ("Oh, a five-hour 'Real Housewives' marathon is on? Don't mind if I do.") You get to flirt with whoever you want -- and have sex with whoever you want. All in all, it's a pretty sweet deal.
But as the BuzzFeed video above points out, it's not all Tinder matches and first-date butterflies. There's a dark side to the single life: A side where you want to see "The Fault In Our Stars" by yourself, but skip it, because you fear the judgement. A side where you haven't bathed in days because, really, who's there to smell you?
Watch the clip above for more on the hilarious dark side of singlehood.
Related
Before You Go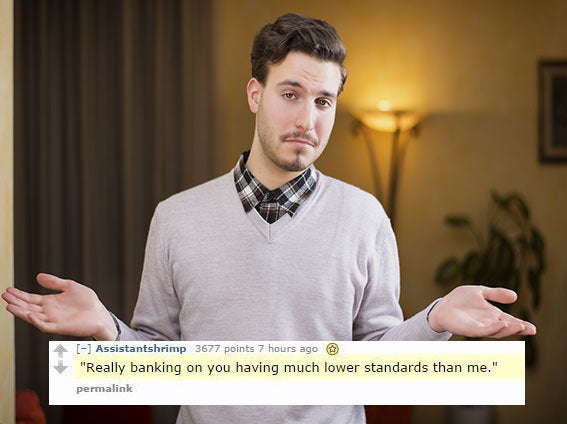 Brutally Honest Dating Profiles