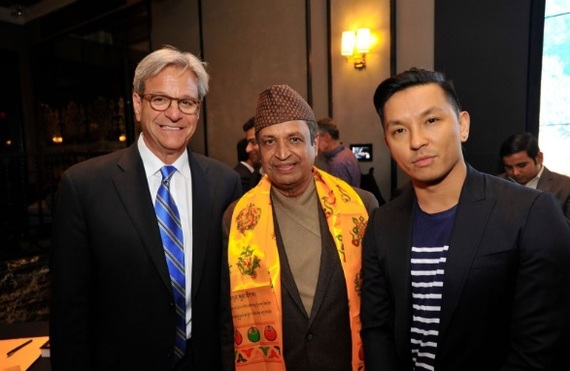 (President, CEO and Chief Executive Officer of Forbes Media @Mike_Perlis, Nepal's 1st billionaire @BinodKChaudhary and fashion designer @prabalgurung)
"Passion is what drives me forward. Passion is what makes me go to bed at 2am and wake up at 6am." - Aliko Dangote
Binod Chaudhary is the first and only Nepalese Billionaire as listed by Forbes. He is the chairman of the "Chaudhary Group." I have a feeling of pride in saying that for there has NEVER been a billionaire from Nepal until now.
I don't know Binod Chaudhary personally; and he as well doesn't know about me. He's an extremely busy man. After studying his interviews, books, and literature, this article is based on not only those sources, but my personal analysis.
Forbes Media office is located in Manhattan, they sponsored a "Book Signature Program." I was not only able to obtain an autograph, but take a photo with him. Due to time constraints, I wasn't able to speak with him afterwards.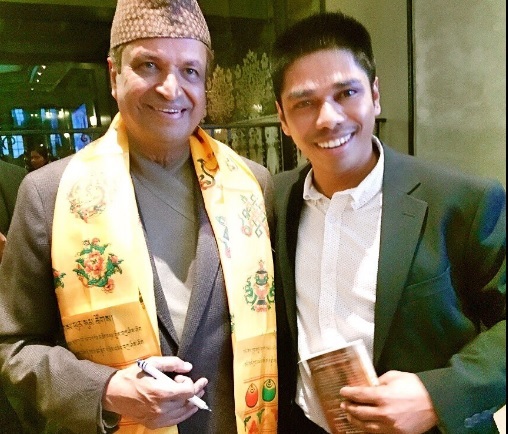 He recently launched his autobiography "Make it Big." I've read it and found it a truly inspiring book for the new generation. As a Nepali, I am very proud and inspired by his success.
Chaudhary works for social welfare and often contributes in the areas of art, music movie and literature. His grandfather was a textile trader and owned a small textile store. His father transformed the store to Arun Emporium, which was considered to be Nepal's first department store.
I recommend Mr. Chaudhary's book for those looking to expand and improve their knowledge. His information is approached from a plethora of angles and he uses his mistakes as a learning tool. He his a charismatic man with a vision.
The following are my top most important criteria and what I believe to be the key factors of the success of Binod Kumar Chaudhary.
You must be dedicated to your work. Without hard work and dedication, unlimited success is not possible. Being honest means a strong passion for the work and simply being natural. Honesty is the voice of trust. Without honesty, you can't build up strong relationships with people. Because of hard work and honesty, Arun emporium became the Chaudhary Group. People love original ideas. Chaudhary's ideas are organic. He's honest with people and his products. Honesty equals trust worthy.

2. ANALYTICAL SKILLS
Chaudhary has amazing analytical skills, coupled with visualization. He has the innate ability to solve complex situations right away. He believes business does not run on the lines of elaborate theories. Book theories only create another business expert or business professor - not a businessman. He is astute in knowing the market. He studies the possibilities by analyzing the positive and negative before he invests. His unique approach is that he initially analyzes in a negative way because it helps to alert him ahead of time what to do in a difficult situations. One of my favorite quotes from him states "don't always judge people from the heart; sometimes judge from the mind. That's the way you can find the true color of the people of who is right and who is wrong."
If you want to be a successful person you have to be current on news. That's the main way to gain knowledge. Binod Chaudhary is a self taught person. He states whatever he learned in life is from observing others. He makes new friends wherever he goes. He studies them and learns tips. All situations, new ideas, and all people are "Business School" for him. He compares success to being related to your personality.
Binod Chaudhary has faced so many difficulties in his life. Those conditions never discouraged him. From them, he always learned something to become stronger. At one time a political party was bringing him down, so he joined another party to protect his business. He always thinks big. If he wants to do 50% he planned for 100% because if you have a big dream or if you do more, you will get more. That's the rule of nature. He always encourages people to use "mistakes"as a learning tool.
In Nepal, society always placed negative connotations on the word "Ambition." This is totally misleading. Binod explains "whatever I am now, that's the result of high ambition." Colleagues of his father still believe they just run grocery store. He suggests to people if you don't have good vision to do your business internationally, it's better to not come into the realm of it because business is all about "unlimited horizon". Before Wai Wai noodles there were Maggie and Rara noodles on the market and they were doing tremendous business. In the meantime, Chaudhary started the Wai Wai Noodles business in a different format and with his new vision he acquired huge success from it. Wai Wai noodles have been the most successful business. The brand has produced more than a billion packets of noodles. If not for the high ambition and vision of Mr. Chaudhary, it would not have been possible to achieve the level of success it has today. Today they provide scholarships to many students in Nepal.

6. HUMILITY/ BELIEVE IN YOURSELF
This is another quality of Binod Chaudhary. He is very humble and he believes in himself. The person who believes himself is the person who becomes highly ambitious. This is Binod Chaudhary. He is very humble with his coworkers and all people in general. Success is not possible without humility. He has a great passion to do something new in business. Knowledge is the result of an experiment. He believes in the network, and he believes in groups. Huge success by one person is impossible. He retains good relationships with all politicians in Nepal because they help him to run the business. He has good networking with people nationally and internationally. His humbleness made it possible to make a good connections with people. You can reach heights fast with teamwork. He may be a billionaire, but he gives all his credit to his coworkers. Without their help it would've been impossible. He never hesitates to always learn. We have to accept ourselves as students in this world. We all learn something new everyday. Whatever you learn, try to use it and pass it on so that you can retain it. Binod Chaudhary states- "when I was 18, and entered my family business, I soon realized that it wasn't as easy as I thought. I had to deal with people of my father's generation. Building trust was key to doing business."
His father told him "you have to sacrifice something to gain something else." This is the only fatherly advice he NEVER followed. Binod wants everything in life, not one thing at the cost of another. In his opinion, compromising on something to get something in return is not good management.
Personally, this statement became a life lesson for me.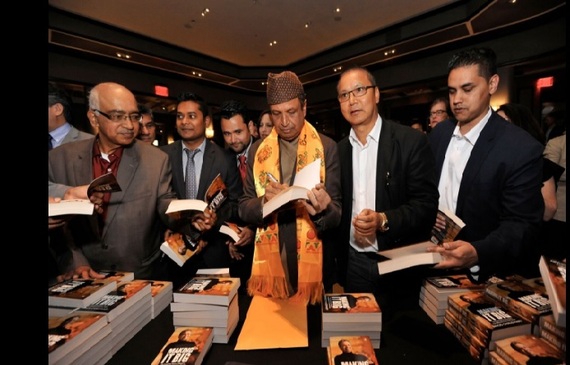 Calling all HuffPost superfans!
Sign up for membership to become a founding member and help shape HuffPost's next chapter