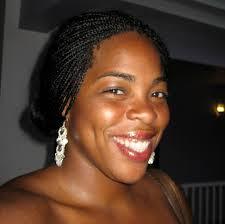 Tonisha and Chandra were extraordinary women. Though they did not know each other, I knew them both and loved them deeply. They had brilliance, passion and great humor in common -- as well as heroic battles with terminal cancers. I was so blessed to have shared in their journeys as they fought like hell to remain alive for their children.
As a mother myself, I grieved from my womb every time I heard their voices rise or fall with hope or fear. But on every occasion, they were brave. The kind of brave only young, dying mothers can be. I am forever grateful for their examples.
Tonisha Bell-Alton is my sorority sister. I cannot say "was" because that is a bond unbroken by death. We joined Alpha Kappa Alpha Sorority, Inc. together in 2001 at Howard University on the line of 54 DIVYNE. Tonisha was the number 53, a symbolic backbone of my line's eternal sisterhood. She was a private-school educated, sexually liberated Amazon with a wide smile and the vibrant lipstick to match. Tonisha met the love of her life at a nightclub in Charleston, got married, and set about raising a family.
While preparing to deliver her second child, the doctor found a lump that was later diagnosed as Synovial Sarcoma. For the next two years, she updated us on the ups and downs of fighting an aggressive disease. Tonisha became a fierce advocate for cancer awareness through Closing the Gap in Healthcare, all the more impassioned by the fact that her mother had cancer as well. When her mother passed away, Tonisha took her kids to the beach to fly kites after the funeral. She understood that there was no time for prolonged grief. 'Live until you die' became her personal motto.
The church was filled beyond capacity on the day of her funeral. That night, her family hosted a festive party in her honor. Even in death, Tonisha taught us how to 'turn up' and have a good time. She was 33 years old, and was mother to Julia and EJ.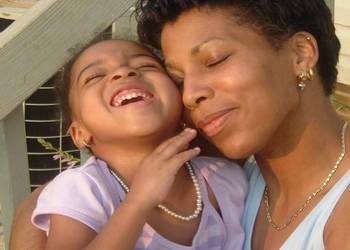 Chandra Craig-Womack or "Chan" was a caramel-skinned Air Force vet who made the best macaroni salad I've ever had. As a single mother, she was laser-focused on mothering her children, Craig and Courtney, particularly determined to steer her son in the right direction. Her hard work paid off. He graduated with an engineering degree.
Chan was crafty and loved to cook. She made a bible-shaped cake for my seminary graduation party and my wedding day favors four years later. Though 15 years my senior, Chan did not look or act her age. She loved all things silly, and could entertain herself for hours with construction paper and glue. She was defiant and hostile towards death, living at least a year beyond what doctors had predicted. She was 51 years old when she died of gallbladder cancer.
Losing two girlfriends within a few months has given me a crash course in the art of respecting life. Here are a few lessons I've learned from this experience:
1. Trust my ability to rebound.
Value all of my life experiences, good and bad, and trust my ability to recover. I should make the best decision I can with the information I have at the time, and then let go. If I make a poor choice, it'll be okay. I'm human. I'll survive by God's grace. Trust that life is bigger than my mistakes.
2. Become a street musician.
For years, I've watched people in the subway play instruments and sing songs. I have always thought this was a weird, but incredibly brave thing to do. To me, it speaks to the desperation people have both to survive and to express. We are all the same in that way. I want to be more daring and do more unconventional, weird things.
3. Shave my head or dye it purple.
Don't dismiss every crazy whelm. Live, not a little, but a lot. Get wild. Be free. Don't be so uptight. Fly kites after funerals. Dance in the rain.
I don't have an infinite amount of time to make my life happen. My three friends have taught me that. Good living will require deliberate focus and a vision. If my plan changes, that's fine, but time is not a toy. Re-imagine and get going again. Practice good follow-through, respond to emails and get the website completed.
5. Look deeply into my daughter's eyes.
When she's talking about unicorns, pay attention. Look intensely into her eyes as if through the eyes of my two dead friends, and see my child. Get a mommy mantra and repeat it to her every night before bed. Something like, "You're my favorite person in the whole world." Squeeze her until she's annoyed. Keep squeezing. Be present. Be thankful for time.
Study beauty. Incorporate said beauty into my life. Don't spare lipstick for 'special occasions'. Every day that I live is a special occasion. Take the time to accentuate, and honor the body and life God has given me. Keep beauty visually before me -- at my work desk, in my bathroom, on my walls. Type with cursive fonts and buy flowers for the kitchen window. Light candles. Beautify.
Tonisha and Chandra inspire me now more than ever to live my life fully. Along with their families, I will always celebrate them, and adhere to the lessons their lives and deaths have taught me. Those lessons cannot die.
Popular in the Community