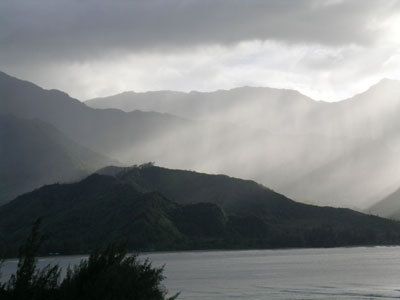 Parents know experience is always the best teacher. Travel can certainly bring school lessons to life for our kids. It absolutely reinforces classroom skills from history, social studies, language and even math. The thought of a family vacation that enhances your child's education is certainly music to any parent's ears.
Beyond all the glossy travel brochure photos and obvious claims, traveling as a family is truly an investment in your child's character. Travel gives children the opportunity to stretch and grow in so many other intangible ways far beyond the obvious.
As a young parent, I simply viewed family vacations as a time for fun. If they learned something new along the way, it was a bonus. Now that my kids have grown into young adults, I can fully appreciate the impact our family vacations had in changing their perspectives.
Our family travel experiences helped to mold and shape their characters in ways I could have never imagined...
Responsibility - CALIFORNIA 1985 - "I feel so very bad that I forgot Aye-Aye bear on the plane. I hope somebody will take care of him like Paddington Bear."
Independence - CRUISE 1986 - "Go enjoy yourself mom and don't worry, I'll play here in the club and you go have fun... We'll do lunch." (Instructions given to me by my toddler son)
Cooperation - DISNEY WORLD 1987 - "We are all going to have to take turns if we all want to get onto our favorite rides. I will wait in line for your rides without complaining and you two need to do the same for me... Deal?"
Consequences - FLORIDA 1989 - "I never thought fire ant bites would hurt this bad. Guess I should have stopped and listened to the guy from the hotel when he yelled at me for walking on the lawn barefoot. I thought he was just being mean about the rules but he was trying to keep me safe."
Empathy - WILLIAMSBURG,VA 1990 - "We're late checking in because my sister was car sick the whole ride so we had to keep stopping. We're all tired and it's been a long day for all of us, especially my sister so she really needs a good bed so she can rest and feel better."
Patience - NYC BLIZZARD OF 1993 - "Let's deal with reality, It's snowing and our plane is stuck. Whining isn't going to get us anywhere so let's figure out something to keep busy and make the best of this situation."
Tolerance - BOSTON 1994 - "Getting stuck in traffic due to a Gay Rights Parade on the way to walking the Freedom trail is really what freedom of speech is all about. Now I get it."
Pride - GERMANY 1995 - The one thing that really impressed me mom was that, Because I was a visitor to their school, they played the star-spangled banner to welcome me. I felt proud to be an American.
Respect - THAILAND 1996 - "I really wanted to wear a different outfit but I didn't want people to think I was making fun of their religion at the temple."
Courage - TURKS AND CAICOS 1999 - "When I stepped in the water and all those little fish came after my red toe nail polish, it really freaked me out. I didn't want to go. I'm really glad I was brave enough to go snorkeling cause otherwise I would not have been able to make friends with that sea turtle."
Manners -MEXICO 2001- "You know what mom... It really doesn't matter too much if you can't speak a language. You just have to learn to say PLEASE, THANK YOU, HELLO and GOOD BYE you can pretty much smile and point to everything else. People will figure it out and help you."
Curiosity - LONDON 2002 - "I wonder too how many windows there are in Buckingham Palace. Can we stop for a minute and try to count them?"
Perseverance - HAWAII 2003 - "I swallowed so much water that I thought I was going to puke but I did it! I got up on that surf board and rode a wave to shore. It doesn't matter that we didn't get it on video, I know I did it and that's all that matters!"
Humility - DOMINICAN REPUBLIC 2004 - " After visiting that family in their home and seeing how hard they worked on their farm growing coffee it really makes me want to help people when I grow up."
Assertiveness - ICELAND 2005 - "I was so lost and I didn't speak the language but once I asked for help the people were so nice. They invited me to join them for dinner and I made some new friends."
Problem Solving - FRANCE 2006 - "We couldn't figure out how to get our French rental car to go into reverse. We finally found the only English-speaking person in the French countryside, Murphy's law, she didn't know how to drive. She waited while we flagged down a tow truck driver so that she could help translate his instructions into English and eventually we were on our way again."
Sense of Adventure - NEW ZEALAND 2007 - "Mom - To thank you for letting me go with my class all the way to New Zealand, I got you a souvenir -- it's a photo of me bungee jumping off one of their tallest bridge!"
(Note to all parents -- immediately hug your teen and say a prayer of gratitude to yourself for her continued safety as you thank her. This thoughtful moment came from the same child who was once afraid to put her toes in the water).
Generosity - PERU 2010 - "I'm glad we packed extra school supplies for the kids here. I also gave the school my souvenir money instead of buying something stupid to bring home."
Sharing new adventures with our kids while on family vacations offers so many learning opportunities than we normally would not expect. New perspectives change all of our attitudes. Real life, worldly experiences offer parents the opportunities to reinforce many hard to teach values. Truths that serendipitously come to us while away from home offer invaluable lessons and profound memories that your family will remember for years to come.