Adding to its long history of whittling away its users' privacy, the social network had said it will soon adopt the practice that many web sites already use -- and which consumers overwhelmingly reject -- of tracking your surfing habits across the web in order to display targeted ads to you.
Make no mistake. Under this new system, Facebook will not only drop ads for products into your news feed just because you "Liked" related products on Facebook. The social giant also plans to show you ads based on your "activities" on sites outside of Facebook.
Which of your personal activities around the web will Facebook track? From what has been been made public about the new system so far, that's not obvious. Maybe Facebook will just track where you go online. Or maybe it will keep records of your detailed activities on various sites. (What might government agencies be able to do with such information? Use your imagination.)
Can you opt out of Facebook's new ad system? Yes, although designing the system this way puts the onus an every consumer to defend her or his own privacy.
Which sites will be subject to Facebook tracking? Since the system is based on industry-standard cookies, it may well be that you'll be tracked at virtually any ad-supported site on the Web, not just sites that place ads on Facebook.
Facebook's claim that consumers want to trade their privacy this way is the same claim that the online advertising industry has been making for many years to defend this practice. According to Facebook, "When we ask people about our ads, one of the top things they tell us is that they want to see ads that are more relevant to their interests."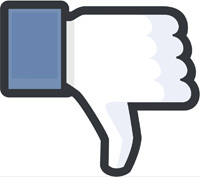 * 76 percent of consumers place little or no value on so-called "interest-based" ads
* A whopping 85 percent are unwilling to trade their personal data, even anonymously, in return for being able to view such ads.
(Disclosure: I helped design that survey and wrote the CR blog referred to above about its results before I completed my tenure as an editor at Consumer Reports. Now I write about privacy and security for consumers at StateoftheNet.Net).
If you hadn't heard about that survey, maybe it's because -- for some odd reason -- most of the online media, which itself relies on privacy-encroaching targeted ads for income, didn't find such news worth covering.
But if you had followed the news published by privacy advocates such as The Electronic Privacy Information Center, you'd have known about those findings way before Facebook began claiming precisely the opposite. According to EPIC, Facebook's new plan, "may violate a Federal Trade Commission order prohibiting Facebook from changing its business practices without users' express consent."
So who are you going to believe: Facebook -- or your own lying eyes?
Popular in the Community