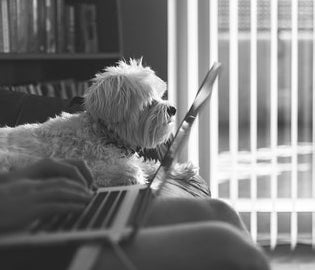 Part 6 in our series on Who Gets into Harvard?
If you've been reading this series, hopefully you know that this is a bit of a trick question. No one gets into an Ivy League college strictly on the basis of a recommendation letter (or any one element, for that matter). But these letters play an important role in the highly selective admissions process, and what they say is at least as important as who writes them. With that in mind, students trying to evaluate their chances of acceptance to an Ivy League college should be asking this question:
What will others say about me in their letters of recommendation?
Recommendation letters are a place where Ivy League admissions officers look for evidence of academic engagement, of a spark that indicates a real joy in—and aptitude for—digging into the material and exploring it from multiple angles.
Have you already received written evaluations as part of your school's grading process? If so, study those for information on the kind of praise you might receive.
Descriptive words like diligent, hardworking, industrious, conscientious, and attentive indicate someone who gives maximum effort and does the work to the best of their ability. Excellent personal qualities that will serve you well in life? Absolutely. Do they indicate spark? No.
Just as the ability to do the work is the barest minimum expectation for successful Ivy League applicants, these personal qualities are pretty standard. With acceptance rates in the single digits, adjectives like these won't help you rise out of a group of similarly talented students.
What kinds of adjectives will stand out? Intellectual, interested, fascinated, motivated, curious, out of the ordinary, exceptional, atypical, rare, uncommon, remarkable, extraordinary. Any of the above will be particularly memorable when paired with intellect, intelligence, mind, brainpower, or understanding.
And when I saw phrases like these, I always highlighted them on my reader rating card:
The best student of all the classes I taught this year
One of the best students I've taught in the last five years
One of the best students of my career
The best student of my 30 year teaching career
If this is the type of praise you anticipate showing up in your own letters of recommendation, you are one step closer to being a competitive applicant in the Ivy League admissions process. If you're not really sure what your recommendation writers will say about you, it might mean that these will be a weaker element in your application. And that will certainly make acceptance at the highly selective level less likely.
Next up in our series: can you pull it all together in your essays?
Calling all HuffPost superfans!
Sign up for membership to become a founding member and help shape HuffPost's next chapter
This post was published on the now-closed HuffPost Contributor platform. Contributors control their own work and posted freely to our site. If you need to flag this entry as abusive,
send us an email
.