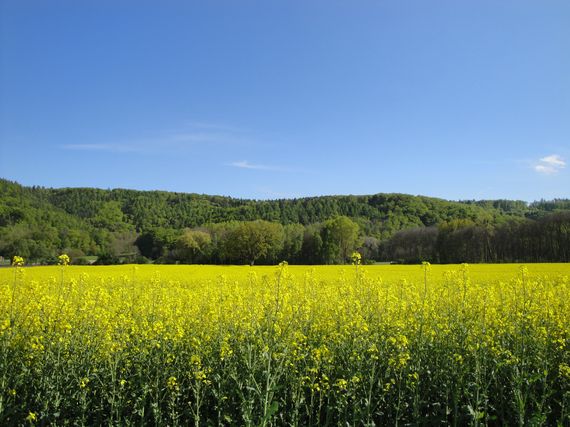 "Human Resources". The term that replaced "Personnel". I have to confess that I prefer personnel. "Personnel" relates entirely to people, whereas with human resources, the human aspect seems somewhat negated by the word "Resource".
A "Human Resource" currently reminds me of something from a sci-fi horror movie; once no longer required, the resource is disposed of or even destroyed. This doesn't seem far from the truth when I observe the methods some companies use to manage their people. In my 10 years of international headhunting and coaching in the commodity and financial markets, I have regularly encountered institutions laying off swathes of employees in a panic reaction to a poor year of profits. Often, 12 months later, once the panic is over; they spend double or even triple the amount of money rehiring similar individuals to fill the same roles; not to mention the amount of money spent on paying redundancy packages, or "gardening leave" fees to keep ex-employees out of the market. Naturally this is fantastic for the recruitment industry which benefits from the high turnover. However, is it really necessary?
Hire and fire policies for short-term gains: not at all dissimilar to the way in which our consumerist, disposable society has been operating. If something no longer serves you, throw it away, and buy a new one. Don't try to repair it or reallocate it another role - ditch it! The long-term results of this, from a consumer perspective are: waste, landfills of redundant items and ultimately pollution. From an employment perspective, the long-term results are: a waste of time and money; a loss of potentially excellent staff; not to mention a loss of loyalty, goodwill and ultimately, a lack of trust. The danger of this, is that it leads to an ambivalent attitude from the employer towards the employee and vice versa. The employee, knowing that they are only a "resource" that can be "disposed" of at any time, will not put their heart and soul into the business and will only be there to get what they can out of it; always keeping an eye open for other opportunities. Similarly, the employer, considers the employee as something (yes although human, they are nevertheless treated as a "resource," a "thing") expendable that can be replaced whenever necessary. Even more disturbing than "Human Resources" is the term "Human Capital". The human is no longer a soul, a being; but a dehumanized cash-cow. Money on legs. 
Having seen the effects of the industrial revolution and the current dangers of abusing our natural resources, the world is gradually coming to understand the importance of sustainability and the need to treat our resources with respect, if we want to continue to reap bountiful harvests. What would happen if we created sustainability in the workplace?  What kind of harvests would each company reap then? I'm not advocating that we go back to the days of receiving a gold Rolex for 30 years of committed service; however, right now what is disturbing me, is hearing saddened HR managers tell me" "Management don't actually care about the people in this company at all", or employees tell me, "Well I suppose it pays the bills doesn't it?" and sighing.
I may have painted a somber picture, however my intention is not to depress us all. On the contrary, there is plenty of hope! Just as globally we are moving forward with sustainability, there are indeed companies making a supreme effort to help their staff thrive. They realize that happy, healthy, valued staff are going to perform well and in a sustainable manner. They are able to see the bigger, long-term picture, not just the quick buck. They invest in training, coaching and development. If redundancies do at some point genuinely need to be made; rather than purely paying people off; they also invest in making their transition to a new role easier. There are also employees who are thinking about more than just paying the bills; who value professionalism and teamwork and want to put in their best effort; who are willing to ride out the lean years if and when they come; because they believe in the company and in the work that they do.
Employers, if you want more than a bunch of robotic droids working for your company and desire living, thriving, contributing, creative, productive individuals; then please think about how you treat your "resources". Are you running the equivalent of a slave labor plantation, eking out everything you can from your golden handcuffed workers, in order to produce, produce, produce -- with the only objective being profit -- or are you creating a thriving, enterprising industry, knowing that well-managed, healthy, happy, appreciated staff are going to give you the best long-term returns? 
Employees, it takes two to tango. What kind of company do you choose to join?  One that puts the well-being of its staff as a top priority, or one that pays huge bonuses for a pound of flesh? How do you choose to show up every day? Do you invest in the organization you join, by bringing your best efforts to the table and having the right attitude for a long-term commitment, or are you simply doing the bare minimum and collecting a paycheck? 
For both employees and employers, you reap what you sow: if you are ambivalent in your attitude you can only expect ambivalence in return. 
As you may have noticed, I am passionate about this subject! My desire as a coach and thought partner is to help individuals reach their full potential and to help create healthy and profitable working environments. In my opinion, creating cultures of sustainability -- where there is a genuine win-win partnership between employer and employee, allowing both individuals and businesses to thrive -- will create the greatest long-term value.
Some questions to ponder: 
What does a resource mean to you? 
What's the best way of combining being a human and a resource? 
How do you work with your resources? 
Has this article affected you in any way? Please do not hesitate to connect with me via my website.
REAL LIFE. REAL NEWS. REAL VOICES.
Help us tell more of the stories that matter from voices that too often remain unheard.