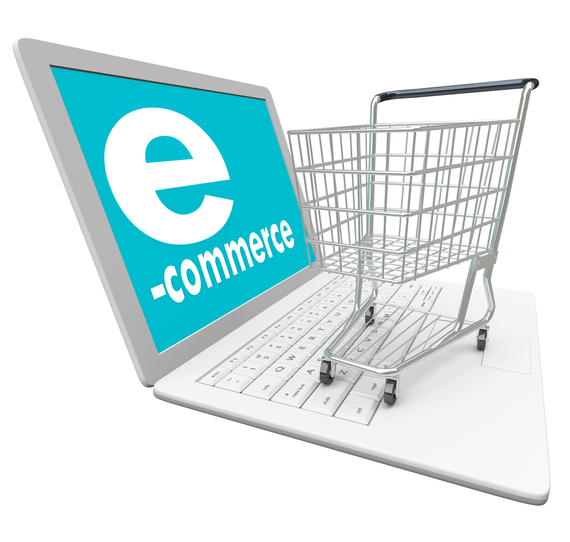 When it comes to building a multi-million dollar business, choosing the right platform can make or break the growth of your e-commerce store. The right features of an e-commerce platform can help your business grow in profits and credibility. Choose the wrong platform and you might find yourself drowning in time consuming procedures and processes that will deplete your energy and time.
With e-commerce steadily growing, it can be overwhelming to figure out which platform provides the best kind of shopping cart. What kind of impact can you expect when investing in the following shopping carts for Shopify, Shopping Cart Elite and Magento?
Let's start by understanding what it means to integrate shopping cart software, since the most important factor to weigh in is how effectively the cart software meets your business goals. In the online marketing world, one of the biggest problems facing many entrepreneurs and small businesses is that they don't know how to go about selling their products online. This is where your knowledge of shopping cart software comes in.
The wrong choice in shopping cart software can also cause you to lose out on a sale only to find that your customers have been abandoning their shopping carts due to technical issues or failures that arose from the e-commerce platform you've signed up for.
Your choice of shopping cart has to customize your business objectives, scale your business and integrate solid payment gateways. Making an informed decision can be the make or break in scaling your business. At the end of the day, you'll want an e-commerce platform that will expedite customer service to cater to the growing trend of increased mobile use.
Magento and Shopify's hosted solution means that everything is set up for you already. If your cart is a freebie given to you by your hosting service, then you have nothing more than a big old cash register.
All your shopping cart does is calculate the purchases and takes the shoppers' credit card information. There's little configuration or customization needed. And here's where you might precisely run into a problem.
For $59-79 a month, you'll be choosing your template, adding your products and you're ready to go. But that amount might fall short of your e-commerce needs and impact the functionality of your shopping cart due to a gamut of hosting issues:
Today's online customer does not have patience for slow-responding sites, which can obviously impact your sales. One possible case scenario is that you might find yourself hiring an IT expert to help you troubleshoot attacks and hosting issues each time the server fails.
Magento and Shopify's all-in-one-hosting solution on one hand, may be the answer in terms of convenience and price, but may not carry all the functionalities of a robust shopping cart. Shopping Cart Elite on the other hand, provides an-end-to-end solution where they will outsource the design, data, setup, fine-tune the software of your shopping cart.
Both Shopify and Magento offer custom designs as part of the all-in-one hosting solution. Shopping Cart Elite however works to help your e-commerce business become automated by offering fully managed hosting environments.
Again, make sure that the package you opt-into will not result in technical issues or concerns such as a website failure. Otherwise, you might find yourself getting more of a headache than a benefit.
•Functional design upgrades -
Some of the all-in-one solutions may be priced well and conveniently accessible, but consider the fact that each time you decide to upgrade to a newer release of a checkout, your design elements might be wiped out due to previous coding that can no longer be applied.
You don't want to lose out on a customer and sales if there are "bugs" with the checkout process. Each upgrade might fix those "bugs" and yet, introduce other "bugs" causing the loss of precious time and money.
Ask your e-commerce provider what kinds of tasks are involved with self-hosting versus an all-in-one hosting solution. All-in-one solutions imply free software, but like anything in life, you get what you pay for. When does the cost of system maintenance and process limitations become so costly that you can't afford to upgrade to a fully integrated e-commerce solution that supports the business objectives of your e-commerce store?
If you don't have time to figure out the coding and hire an IT developer, or cannot be bothered downloading apps for every procedure, consider partnering with an e-commerce provider that offers a more integrated consumer-focused solution.
Related
Popular in the Community