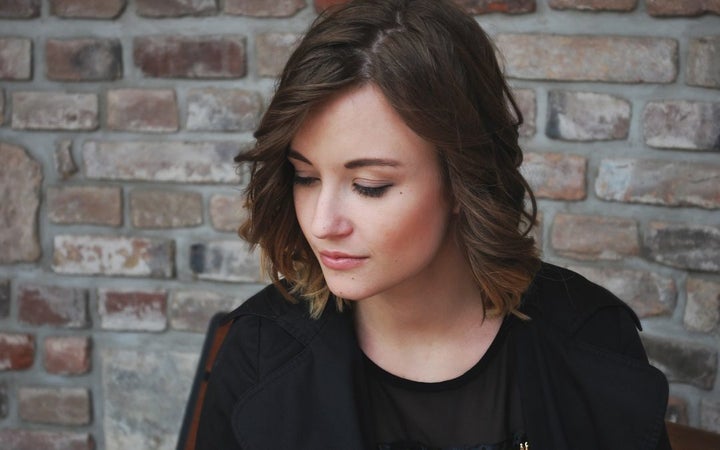 A widow who lost her spouse 3.5 years ago recently created a profile on an online dating site. She began chatting with a gentleman who naturally invited her to lunch. As with many widows who haven't dated for years, if not decades, she went into panic mode. Should she go? What does she wear? Is it safe? What will people think?
As she shared her thoughts about the possibility of going on the date, she said something that stuck out in my mind: "I am even more terrified that a small part of me is considering it. What kind of woman does that make me?"
Well, let's see my dear, it makes you:
Honorable
You've fulfilled the "'til death do us part" section of your vows. No one should judge you for dating or seeking people and/or things that can bring you happiness. You know firsthand the fragility of life… LIVE!
Brave
It can be hard venturing out into the dating world after the loss of a spouse. I have no doubt that completing your dating profile stirred up overwhelming thoughts and emotions of not living "happily ever after" with your late husband. Getting through the numerous questions, while reflecting on your "post-loss" life took a great deal of courage.
Curious
You thought the days of getting to know a potential mate were behind you. You'd gone through the "What do you do for fun?" and "What qualities are you looking for?" questions many years ago and had settled into what you imagined would be a lifetime of togetherness. But life had other plans. The dark cloud has lifted – though it continues to lurk in the distance – and you're looking ahead to future possibilities. There's certainly nothing wrong with that!
Loving
The human heart is capable of carrying on despite immeasurable pain. We have an infinite ability to love. You know that there is enough room in your heart to hold onto the precious memories you created with your spouse while allowing space for another man. Dating doesn't mean we forget. If anything, it reminds us to live.
Optimistic
I've said it before and I'll say it again: I continue to be amazed at the light which radiates from those in the widowed community. No one would fault us for being jaded, angry or locking our hearts away. The fact that you're open to the possibility of dating, love and happiness shows me the eternal optimist that you are.
Deserving
If you're like me, you weren't practicing much self-love during the thick of your grief. You probably put yourself last, ate poorly and neglected to take care of your own needs. If someone wants to invite you for a bite to eat, allow them. We all deserve to have someone make us feel good – even if it's only a first date. Allow him to make a fuss over you, open doors, bring you flowers. You are worthy.
Human
We're not created to be an island. We seek out opportunities to be with others who make us laugh and bring joy to our lives. Missing our spouses while simultaneously dreading the loneliness often causes emotional conflicts. I hope that you'll accept the date request…that you'll be safe, yet carefree…have expectations for how you should be treated but no expectations for a second date. After getting through the worst of the storm, there's no reason not to enjoy a little sunshine!
This post originally appeared on the website Young, Widowed & Dating. YW&D is dedicated to helping the young, widowed community restart their heart after the death of their spouse.