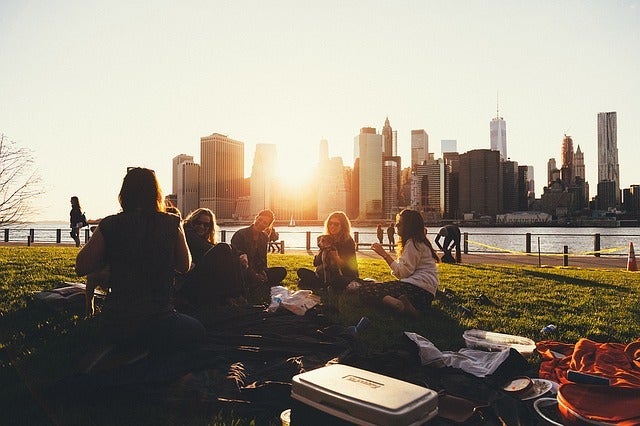 Labor Day is quickly approaching, and for many US Americans this means a long weekend of relaxation spent soaking up some sun before the unofficial end of summer. But this national holiday is much more than a chance to hit snooze on a Monday- Labor Day honors the social achievements of U.S. workers and celebrates their contributions to national strength, prosperity, and wellbeing. In order to achieve the standards of fair pay and 40-hour work weeks that we enjoy today, protesters in New York and Chicago organized strikes to champion better labor rights. Originally proposed as a holiday in 1882 in New York City, this yearly tribute to national workers became a national celebration in 1894 under President Grover Cleveland.
In addition to commemorating the achievements of our workforce, Labor Day also reveals important US American cultural values. Research by sociologists Geert Hofstede and Fons Trompenaars help indicate certain tendencies exemplified by this holiday celebrating the US labor force.
1. Indulge Me: With a score of 68, the US ranks as an indulgent culture on Geert Hofstede's cultural dimensions scale. Hofstede defines this dimension as "the extent to which people try to control their desires and impulses, based on the way they were raised." In other words, how readily do we gratify our desires? How much were we taught to do our chores before playing outside, or eating our vegetables before dessert? While Labor Day honors the hard work and diligence of US laborers, it was also conceptualized with this value of indulgence. In fact, the original celebration on September 5th was chosen to give workers another day off halfway between Fourth of July and Thanksgiving!
In the US, this indulgence is coupled with a strong work ethic and high motivation to succeed. Truisms like "Work hard, play hard" are ingrained within the collective psyche, and we tend to be motivated by the promise of a reward proportional to the effort we put in. When an extra holiday is the payoff for a hard year's work, US Americans are generally willing to get down to business and let loose on the three day weekend.
2. Believing in Achievement: The US was founded on the aspirations of those seeking to achieve great things for themselves and their country. The ideals of determination and hard work characterize the US American workforce, making our society an achievement rather than an ascription-based culture. According to research by Fons Trompenaars, cultures are either achievement or ascription-oriented, and accord status either on the basis of their accomplishments, or one's familial, educational and social ties. Labor Day exemplifies our cultural belief in rewarding and recognizing exemplary performance regardless of one's background or status.
Nowadays, instead of striking in the streets as union members, US Americans observe Labor Day with barbecue, celebrations between family and friends, and flying the American flag in honor of those who strived for worker's rights. Whatever your profession, enjoy the holiday by spending time with family, reconnecting with friends, and relaxing before the work week begins on Tuesday. Happy Labor Day to all, and keep up the good work!
Sharon Schweitzer, J.D., is a cross-cultural trainer, modern manners expert, and the founder of Access to Culture (formerly Protocol & Etiquette Worldwide). In addition to her accreditation in intercultural management from the HOFSTEDE centre, she serves as a Chinese Ceremonial Dining Etiquette Specialist in the documentary series Confucius was a Foodie, on Nat Geo People. She is the resident etiquette expert on two popular lifestyle shows: ABC Tampa Bay's Morning Blend and CBS Austin's We Are Austin. She is regularly quoted by BBC Capital, Investor's Business Daily, Fortune, and the National Business Journals. Her Amazon #1 Best Selling book in International Business, Access to Asia: Your Multicultural Business Guide, now in its third printing, was named to Kirkus Reviews' Best Books of 2015. She's a winner of the British Airways International Trade Award at the 2016 Greater Austin Business Awards.
Support HuffPost
The Stakes Have Never Been Higher
Related
Popular in the Community