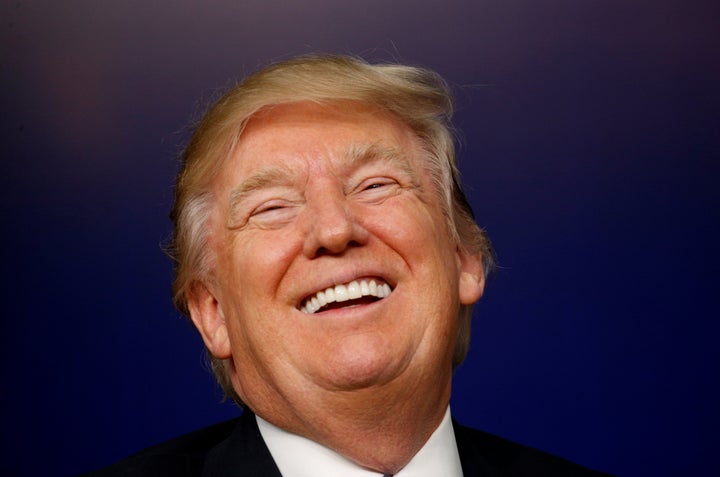 It's been a chaotic week for American politics. And an even busier week for President Donald Trump's Twitter presence.
Somehow, he still has time to tweet about public enemy No. 1 Rosie O'Donnell AND flex his seemingly obscure idiom skills in yet another reference to his defeat of Hillary Clinton.
"Russia must be laughing up their sleeves," he wrote, "watching as the U.S. tears itself apart over a Democrat EXCUSE for losing the election."
"Laughing up their what?" the American people collectively asked.
It sounds like a perfect idiom for Trump's America, to be honest. Who, these days, isn't laughing up their sleeves about one thing or another? Take, for example, Merriam-Webster's use of the phrase in a sentence: "The mayor's critics were laughing up their sleeves when news of the scandal was first reported." 
Tweaked slightly it becomes: "Hillary Clinton was laughing up her sleeve when Donald Trump first won the GOP nomination." 
So, while you might have become accustomed to guffawing at the 140-character declarations slung by our commander-in-chief, this one's real.
The dictionary-in-chief has spoken.
Calling all HuffPost superfans!
Sign up for membership to become a founding member and help shape HuffPost's next chapter
BEFORE YOU GO