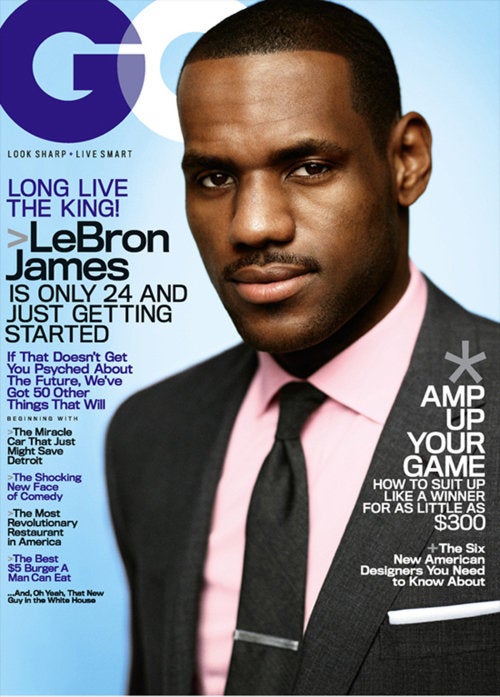 A child of the Midwest grows up in Middle America, thrives, receives
disproportionate attention and investment from the community, realizes
his or her potential and then moves away to a "sunnier" state in his
or her prime. That is what we saw as LeBron James chose to move to
South Beach to play for the Miami Heat rather than staying in Cleveland
and play for the Cavaliers. The same day, the nation's top high
school football player, Seantrel Henderson, chose to
leave Minnesota and to move to Miami.
This situation is not limited to superstar athletes. Over the past
generation, there was been an exodus of young people from the Midwest,
particularly Ohio. A 2006 study by the Dayton Daily News found that
Ohio has lost more young people during the last 10 years than any other
state except Pennsylvania.
According to a June 2009 study by the Thomas B. Fordham Institute,
"88 percent of native Ohio students say they are proud of Ohio, but
51 percent plan to leave after graduation," and "89 percent say good
jobs will be very important in deciding where to live after graduation,
but just 11 percent say Ohio has excellent prospects."
This was before the Great Recession of 2008 when manufacturing jobs,
critical to the Midwest, were decimated. Unemployment rates don't
mean everything. Ohio is not the only state to have an unemployment
rate above the national average -- so do sunshine states such as Florida,
California and Nevada. However, much of their unemployment is likely
cyclical, a reaction to build ups and bubbles, while the Midwest's
issue is more structural. Ohio will likely lose two congressional seats
in the upcoming census-driven apportionment, while many of the sunshine
states continue to gain population.
Growing up in Ohio, I lived across the street on one side from a women
who would run the Center for Medicare and Medicaid Services for part of
the Bush Administration and on the other side across the street was the
young man who would grow up to be the current Commissioner of the IRS, both in Washington, D.C.
Last year, I hosted an event to discuss the book "Hollowing Out the
Middle: Rural Brain Drain and What it Means for America" by sociologists
Patrick J. Carr and Maria J. Kefalas. The book argues that communities
throughout the Midwest need not only to invest in jobs and
programs that keep their young people in town, but need to invest more in those likely to stay. They
argue that there is a temptation for communities, particularly small
ones, to invest a disproportionate amount of resources in the most
gifted students, the "I knew her when" students. Those students
are often the least likely to stay or return to the community. Instead,
communities should invest more in those young people most likely to
stay. Joel Kotkin has argued that there is a national
imbalance anyway with too many people concentrated on the coasts, and
that it would be good for America to create infrastructure, jobs and
others incentives for people to move to the Midwest. This would disperse
costs, talents, environmental impacts, prices and opportunities.
Perhaps the most popular television show last year was Glee, a show
about an Ohio based high school singing group. During the season
finale, Olivia Newton-John is co-judging a competition with the
school's "celebrity" cheerleading coach. They argue and
Newton-John makes the devastating point that "when this is over we fly
back to (sunny) L.A. while you are stuck here in Ohio."
To watch LeBron James' announcement, one could see from the pain in
his face how the difficult decision to leave Cleveland was. Yet that first
weekend he hosted a major party in his new city of Miami rather than saying goodbye.
LeBron will always be "of Ohio" and his success, like that of many others, is a credit to his home state and
region. But it would sure be nice it that success stayed at home.

Calling all HuffPost superfans!
Sign up for membership to become a founding member and help shape HuffPost's next chapter