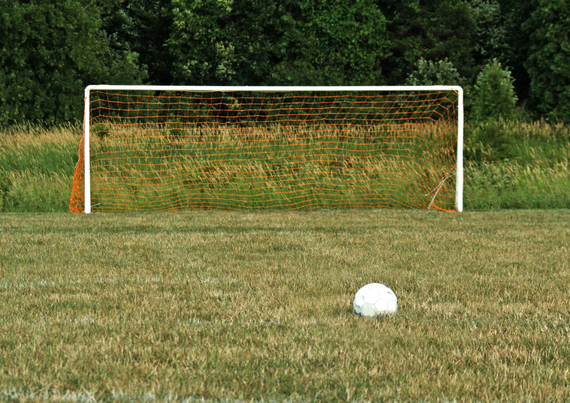 As a football fan who has followed football for the last 50 years, I am stunned, like so many others, by the success of Leicester City this season.
They were the 5000/1 underdog to win the Premier League, and to be honest; even 5000/1 seemed a little bit on the short side.
In the previous season, Leicester had been bottom of the league for over 140 days. At the start of April 2015 they were 7 points adrift of their closest rivals and what at the time seemed a miraculous run of seven wins in their last nine games was needed for them to to avoid relegation to a lower decision.
Leicester then sacked Nigel Pearson, the manager who had helped them survive and replaced him with Claudi Ranieri, a manager who's reputation was less than glowing. A manager, whom in 29 years had never won a major league title.
The omens were not good and the team were everyone's favourites for relegation.
But yesterday, with two games of the regular season still to go, Leicester achieved the most amazing turnaround in the sporting history, when they were crowned champions.
Sport is littered with superlatives, but there is nothing that comes close to Leicester winning the league as 5000/1 underdogs.
Even the miracle on ice when the USA won the Ice Hockey Olympic Gold in Moscow in 1980 was only 1000/1.
The odds on Kim Kardashian becoming President of the United States were less.
To give some perspective to non-sport fans this results is the equivalent of Kim, not only becoming president, but going down in history as the greatest US President of all times.
So how did they do it, and what can we learn from Leicesters success.
It Doesn't Matter How Bad You Were; It's About How Good You Can Be
Past performance is not always a good indicator of future performance. Last season Leicester was the bottom of the 20 team Premier League for 140 days of the regular season. But at the start of this season, that counted for nothing and Leicester have sat at the top of the league for over 100 days. This is no lucky win. That can happen in cup competitions, but over the course of 38 game season it's the best team that wins, and Leicester proved to be the best team.
Teamwork Makes The Dream Work
Leicester started the season with a team of players that none of the top teams would consider good enough for their squads. The Leicester team had a collective value of $32 Million whereas Manchester City had a value of $362 million, and they had acquired a new player Raheem Sterling, who cost more than double the entire Leicester starting line-up put together, at $73 Million.
But this ragtag band of cast-offs and journeymen through great teamwork, determination, hard work and focus outperformed all of their opponents.
The manager, Claudio Ranieri, said that the team spirit and their willingness to fight for one another was at a level he'd never seen before. The teams belief in each other and willingess to work hard were multipliers of their collective talent which helped them outperform their more expensive rivals.
Don't Listen To The Nay Sayers
Leicester was not only unanimously tipped to finish at the bottom of the table, but throughout the seasons, the pundits and expert all claimed that they had no chance to win the ultimate prize and that eventually their gallent challenge would fade and ultimately fail.
Even at the start of April when Leicester was seven points clear with eight games to go many still doubted that Leicester would win the league.
Keep Things Simple and Play to your Strengths
On arriving at Leicester Ranieri made few changes to the team, but the changes he made had a dramatic impact. He looked to get the best out of his best players, playing them in their best positions and then setting the team up to support them.
He got the team to focus on great defense and counter attacking with speed and precision. This helped to transform some of the key players from forgotten men into superstars, in particular, Jamie Vardy, Riyad Mahrez, N'golo Kante and Wes Morgan all of who made the Premier League Team of the Year.
Keep Calm and Keep Doing What You Do Best
As the season drew on and talk of being champions started to emerge, Ranieri often poured water on such dream, keeping his team focused on the next goal. Even when the team had been top of the league for several weeks he said the goal was survival. He kept the team grounded, keeping them focused on the next match, on doing what they had been doing.
Ranieri refused to be drawn into talk of being champions until there were only 3-4 games to go and the had a substantial lead. It's easy to get carried away and start to believe all the publicity, but until you have won, its never a good idea to take your eyes off the prize.
Over the last few years experienced teams, such as Liverpool and Manchester United, had thrown away winning positions when it looked like they would be inevitable winners. But not Leicester, they just kept themselves focused on the next game and grinding out results.
Great Leadership and Belief Will Take You a Long Way
Many will ask how Leicester achieved such a one-in-life-time victory, but to be fair the answer is pretty simple.
It's all about great leadership putting your team in a position where they can maximize the return on their efforts. Creating belief in the players that they can win.
This season, Leicester, in contract to many others, went to play teams looking to win because they had confidence in each other, and in their manager. They played without fear.
Now while it's easy to put your finger on such a reason, it's much more difficult to achieve it.
After this season's spectacular run, it's hard to say how well Leicester will do next season, as retaining a title is much more difficult than winning one. But one thing is for sure; many more teams will look at what Leicester have done and will start the season with the belief that maybe they could be the next Leicester.
Many are predicting that their success will be just a flash in the pan, and that next season they will struggle to get close to repeating their success.
Personally, I hope that it continues and that they will shock some of the footballing giants of Europe such as Real Madrid, Juventus, Barcelona and Bayern Munich in the Champions League.
Many will say it will never happen, but these are the same people who said Leicester would finish bottom of the league.
It costs nothing to dream, and with the right leader, a simple strategy, belief and great teamwork anything has proven to be possible.
Calling all HuffPost superfans!
Sign up for membership to become a founding member and help shape HuffPost's next chapter