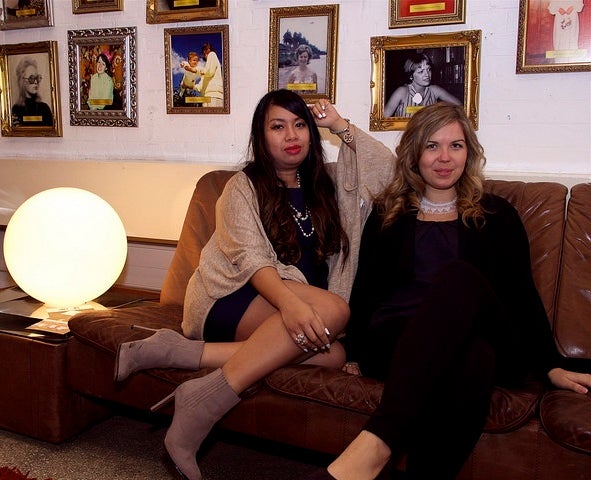 Influencers are the new modern day celebrities for brand building and lifestyle.
Let's face it - who really has time to sit and watch television nowadays? People are more keen with being on their phones and prefer forming a direct personal connection with their favorite influencers. YouTube, Instagram, Periscope, Facebook and Snapchat all have their top selected branding creatives. These creatives have the power to sway the sentiments of their online audience audience regarding any topic, idea, political perspective, person, place or business. They facilitate in garnering popularity towards a specific cause, and more importantly — they bring you into their lives. These individuals have the ability to lean audiences favorably towards anything.
When I was first introduced to Virginia, ( better known as "Ginicanbreathe" on Snapchat ), we immediately hit it off. I'm not one to really believe in the concept of "love at first sight," but something about being in the charming city of London pulled at my heart strings. Little did I know that the very moment I saw this powerhouse walk into the spa, my entire life was going to shift upwardly.
We sat and talked for hours about our digital nomadic lifestyles. Gini, having lived in numerous places around the world, was constantly traveling for her top tier clients to increase their brand awareness through the platform of Snapchat. Sitting there and inhaling all of her glorious successes was nothing short of incredible. "How does such a majestic creature like her exist? Really thought I was the only unicorn!" was what kept spiraling in my mind. As she shared more of her stories of how she became the #1 Business Snapchat Consultant, I dished out how I disrupted the entire online coaching market through the power of livestreaming. The wheels were turning on ways we could fully combine our super powers. Within less than a week, Gini and I launched a notable online program that educated hopefuls on how to become a successful influencer through the power of Snapchat and Livestream. Thus, Snap and Stream School was born!
Our audience grew fond of us very quickly as our dynamic partnership became the "must-watch" social media channels. Seeing our behind the scenes footage of traveling around the world, attending business meetings, high-profiled events, networking and building global businesses. We keep our audience engaged and include them in our stories through heaps of entertainment. Learning from one of the best social media story-tellers of our time has motivated me to amplify my creative approach. Jason Grant, CEO of UX Coach, best describes Gini as "the modern day Walt Disney."
She really is! If Disney has a hipster version of Sleeping Beauty, Ariel, and Elsa all combined — it would mirror Ginicanbreathe.
At the time we met, London was just another city we were casually stopping by as part of our world tour. However, fate had a different idea in mind. The BBC offered Gini a consulting role to launch their Snapchat Channel (bbc_one), and my coaching business tripled within 3 months while being in Central London. It quickly became apparent that moving in together and settling in London was a no-brainer. Gini looked over at me with her big infectious smile, "We are totally going to leverage all of this, and disrupt every market in London! Together we are an unstoppable force!"
This is what every day life is like with Gini.
She's resilient and she lets her voice be heard. She wears her heart on her sleeve as she fully understands that business is about people. People buy into people, not products. Therefore, her entire mission is dedicated to learning more about people and how she can create the best experiences through social experimentation. Gini doesn't take any days off, which is a personal favorite attribute of mine, and completely unapologetic how she fiercely runs her businesses. We wake up and we are one another's daily dose of coffee. Caffeine isn't a part of our diet as our high energy and morning dance parties can be felt throughout all of London.
There is never a dull moment in our lives.
We brainstorm business ideas and creative solutions all around the clock. While we physically live with one another, we are constantly on the go working on a multitude of different projects. Therefore, we maintain the high level motivation on all social media platforms throughout the day. Because let's get real, everyone is guilty of having multiple conversations on various platforms with that one friend. Thankfully, that one friend of mine just happens to be the most influential Snapchat Queen of all time.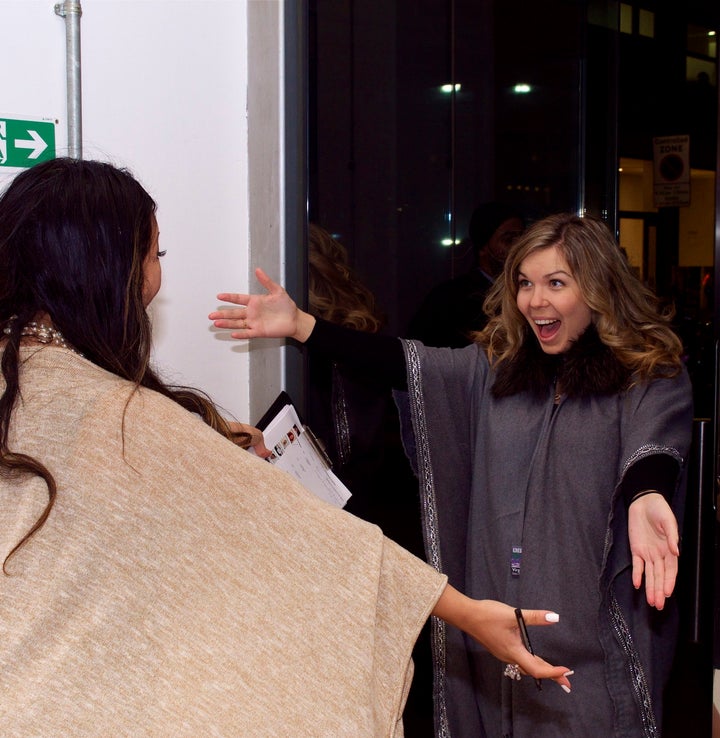 // Writer: Diana Mae Fernandez is a Design Thinking Business Coach and Lifestyle Entrepreneur. Follow her behind the scenes on social media at "dollsmastermind."
Related
Popular in the Community