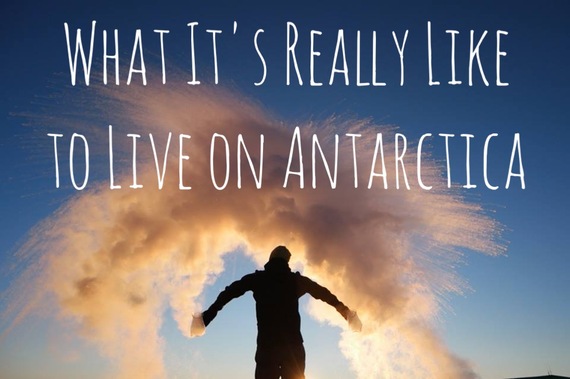 Antarctica is on the top of everyone's bucket list these days as people spend tens of thousands of dollars to check out the world's southernmost frozen continent (read: bragging rights). But have you ever wondered what it would be like to actually live there?
While there is no native population on Antarctica, there are 40 permanent research stations, with an average of 1,000 people living there year round (around 25 people per station), braving harsh winds and an inhuman cold that once, in July 1983, dipped below 128 degrees Fahrenheit. All in the name of science.
This time of year - our summer, their winter - there is sunlight for only three hours a day and it's like being on the moon, and just as isolated.
As Antarctica is so difficult to get to, once you arrive, you can't leave - until the next ship/airdrop comes six to eight months later. You are completely isolated from February to October when the cold and the dark make flights too dangerous to attempt.
So what do you do? What happens if you're stuck in a station for a year with really annoying people or a crazy sociopath? What does one do for fun in 21 hours of darkness? And how do you deal with such extreme cold... or boredom?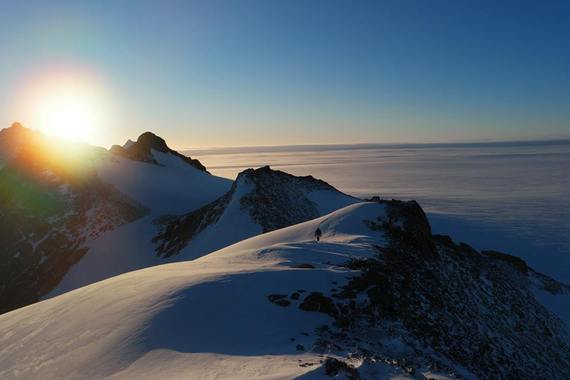 I've always wondered about these things and I got really excited when I found out my friend Tony Donaldson was doing a one-year stint as a Field Training Officer at the Australian Antarctic Division, Mawson Station, in East Antarctica. I met Tony in 2014 during the Afghan Ski Challenge in Bamyan, Afghanistan (he was a ski instructor and avalanche prevention guide for locals in Bamyan, I was... not).
I got even more excited when he agreed to answer my many and sometimes nonsensical questions to satisfy all of our curiosities. Enjoy!
[Note: this interview was conducted via email and Facebook over two months during the infrequent times when Tony had his spotty internet available, so it may not flow in a typical conversational way. Some questions were asked multiple times and the answers have been condensed.]
Tony: We had a big storm all weekend so I was trapped inside, it made me insane. At least today it's not too windy and a balmy (-1 degree Fahrenheit).
Me: So what's your set up like?
Tony: Well, we have three huts on the glacier and three huts out on islands, which we drive over sea ice to get to on a caravan type thing on skis - that's my favorite because you can take it anywhere.
Me: Who else is there with you? What's your room like?
Tony: I live with 13 others. There are 12 men and two women. Our house looks like a big red apartment block - it is a pretty big building, with a bar pool tables cinema etc. I have my own room just a single bed and a desk room is as wide as the bed is long - maybe 7 by 12 feet.
For the complete interview, including the bits when I ask Tony about sex (Does what happens on Antarctica stay on Antarctica?), booze and eating penguins, CLICK HERE.
Related