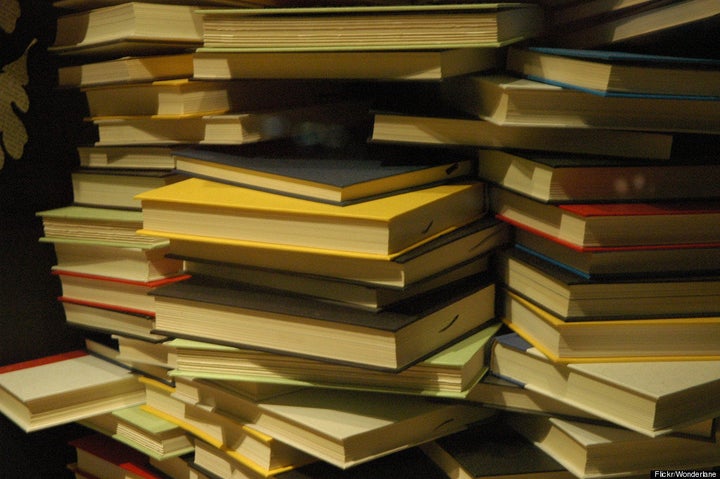 When literary agents aren't talking on the phone, writing contacts, making pitches, striking deals, handling clients and generally doing what literary agents do, they're reading. Hundreds of query letters every week. Sample pages. Full manuscripts. Their clients' work. Royalty statements. Contracts. But what do they pick up for their own reading pleasure?
Books may not be the window into a person's soul, but an agent's personal reading list gives us a glimpse into their individual tastes and preferences. I asked a double handful of agents -- some who will be on the faculty for the 2011 Backspace Writers Conference this spring, and others who've helped out with the conference program in the past -- to list up to five books they've recently read and loved. Here's what these literary agents are reading:
The Hour I First Believed by Wally Lamb
Learning to Swim by Sara J. Henry
Room by Emma Donoghue
Sword-Dancer by Jennifer Roberson
Please Ignore Vera Dietz by A.S. King
Life by Keith Richards
Worth Dying For by Lee Child
Sweetness at the Bottom of the Pie by Alan Bradley
The Forgotten Garden by Kate Morton
Olive Kitteridge by Elizabeth Strout
Lost and Found in Russia by Susan Richards
How to Live Safely in a Science Fictional Universe by Charles Yu
What Technology Wants by Kevin Kelly
App Savvy by Ken Yarmosh
Water For Elephants by Sara Gruen
Memoirs of a Geisha by Arthur Golden
Game Change by John Heilemann and Mark Halperin
My Antonia by Willa Cather
The Joke by Milan Kundera
A Visit From the Goon Squad by Jennifer Egan
The Hunger Games by Suzanne Collins
The Three Weissmanns of Westport by Cathleen Schine
Gods in Alabama by Joshilyn Jackson
And, anything by Charlaine Harris! (Of course, it's so hard to narrow it down!)
The Liar Society by Lisa and Laura Roecker
A Dog's Way Home by Bobbie Pyron
Soon I Will Be Invincible by Austin Grossman
The Walking Dead graphic novel series by Robert Kirkman (I'm in the middle of the series)
The Reapers Are the Angels by Alden Bell
The Immortal Life of Henrietta Lacks by Rebecca Skloot (Read this over the winter break, and positively love, loved it. It's a remarkable hybrid of science with a really human story.)
The Imperfectionists by Tom Rachman (Wickedly funny and accomplished. I'm a sucker for intersecting story lines, and this one is especially well-done.)
A Visit From the Goon Squad by Jenny Egan (I'm only two stories in, but it looks like a similar conceit. I swear that happened by accident.)
Tinkers by Paul Harding
Hunger Games by Suzanne Collins (I know, finally... )
Across the Universe by Beth Revis
Mennonite In A Little Black Dress by Rhoda Janze
Blackout by Connie Willis
A Sick Day for Amos McGee by Phil and Erin Stead (recently awarded the 2011 Caldecott Medal.)
The Evolution of Calpurnia Tate by Jackie Kelly (Newbery Honor book)
Sailing to Sarantium by Guy Gavriel Kay (epic fantasy that's on my list of the 10 best books I've ever read.)
The Magicians by Lev Grossman
Underdogma by Michael Prell (all about the notion that people in the US assume anyone or anything that's weak and powerless is good, and that anyone rich or powerful is bad. A fascinating big idea book with global ramifications.)
A Short History of Women by Kate Walbert
The Imperfectionists by Tom Rachman
Halfbroke Horses by Jeanette Walls
Room by Emma Donahue
The Particular Sadness of Lemon Cake by Aimee Bender (beautifully written, I really just enjoyed having her tell me a story. Plus the book was great.)
Half a Life by Darin Strauss (fresh, vulnerable look at tragic story told with specific style)
Jackie as Editor by Greg Lawrence (fascinating new look at someone we thought we knew)
The Sherlockian by Graham Moore (well-constructed, interweaving plot as the author hands reader specific information)
Darkness Becomes Her by Kelly Keaton (currently reading; interesting premise, strong characters)
Delirium by Lauren Oliver (pubs next Tuesday)
Turn of the Mind by Alice LaPlante (pubs in July '11)
The Next Best Thing by Kristan Higgins
Ghost Country by Patrick Lee
A Brush of Darkness by Allison Pang (just out!)
Here Be Dragons by Sharon Kay Penman (I'm in the middle of this now and the characters are what truly make this book. I am so invested in them! Plus, I love when historical fiction makes me spend hours on Wikipedia... )
Happyface by Stephen Emond (This is a great, moving story. And I love the artwork, which I am pretty particular about.)
The Immortal Life of Henrietta Lacks by Rebecca Skloot (This writing was terrific and I'm always a fan of a book that causes me to think a lot.)
Find any of YOUR recent favorites on that list? If so -- and if you also happen to be an aspiring writer looking for an agent -- you know where to send your query!
Popular in the Community