The upcoming "Bad Girls of 2012" exhibition raises the question: what does it mean to be a bad girl in the art world, where rule breaking is the norm?
In 1994 Marcia Tucker organized a "Bad Girls" exhibition at the New Museum, featuring 60 artists whose humor and fearlessness were feminist statements in themselves. Now Interstate Projects is reviving Tucker's project, tracking the ways in which female artists have changed and stayed the same.
Organized by Jamie Sterns, the show contains work from strong female artists who refuse to ask for permission. Whether or not their work specifically addresses feminism, the artists do what they want without apologizing. While feminism is often discussed with great seriousness, sometimes the most feminist move is to have a sense of humor and shake things up! We asked Sterns some questions about women, contemporary art, and what it means to be bad. Scroll down for a slideshow of the images.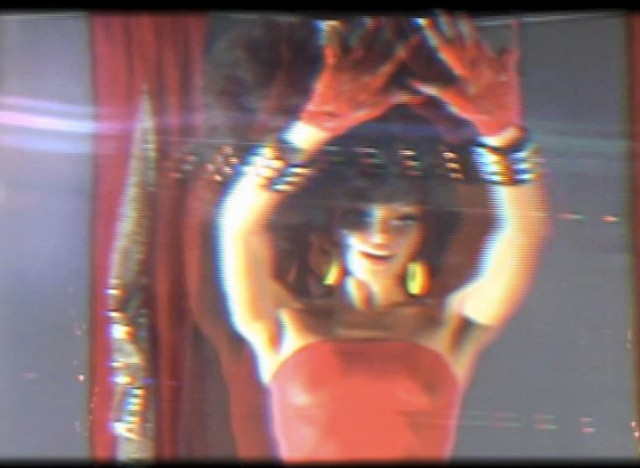 Narcissister, "I'm Every Woman" video still.
HP: What does it mean to go "too far" when it comes to art and curating?
JS: The statement "too far" is from Marcia Tucker's statement from the Bad Girls show of 1994 at the New Museum. I can not adequately surmise her total intention but to me it is referring to artists who are pushing the expected boundaries of art making and subjects. In that sense going "too far" can be applied to curatorial practices as well.
HP: Why do you think the "popular trend to act as though issues of gender, politics, economics, and power within the art world are better left unacknowledged" is dominant within our culture?
JS: I believe that this is the dominant trend, because it often can lead to sub-categorization and this can lead to limited access to the larger contemporary art world. Many times this sort of affiliation can have averse effects on an artists career and perception in the art world. There are people who do make work and do try to show work that is political, and addresses these other issues directly but many times it is safer to not be vocal or overt.
HP: How are these artists subverting the status quo and what risks are they taking to do so?
JS: I think that all of these artists are just making work and not editing themselves. This may seem like a simple gesture but to me there is a lot of strength in being unapologetic about doing whatever they want with their work.
HP: Where do you feel welcome when it comes to the art world? What are artists who have influenced you or spaces that you have connected to in New York or elsewhere?
JS: I feel welcome everywhere because I don't feel intimidated by the art world. The art world is very open, one of the last places when breaking the rules and structures is applauded. This is why I think the art world is a great mirror and predictor of things to come in culture as a whole.
So many artists have influenced me, I can't even begin to name them all. I do two to four studio visits a week because I feel like that is the best way to learn about an artists work and ideas. Artists are the whole reason for all of this.
Spaces such as Artists Space, A.I.R, and Franklin Furnace have influenced me as well as commercial galleries and dealers. Also, people doing apartment galleries, one off events, these are very influential.
"Bad Girls of 2012" will feature work from Gina Beavers, Rachel de Joode, Dora + Maja, Jamie Felton, Rebecca Gilbert, Denise Kupferschmidt, Narcissister and Amy Yao. The exhibition will show from April 14 - May 27 at Interstate Projects.
Check out some of the images from the exhibition below. Let us know what you think it means to be an art bad girl in the comments!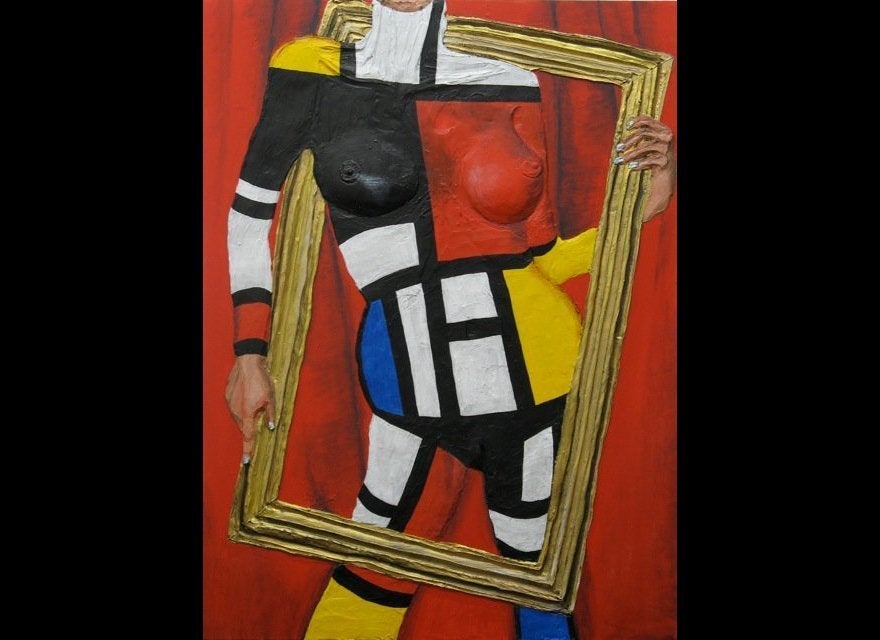 bad girls
Correction: An earlier version of this article stated that Jamie Sterns completed a piece created by Jamie Felton. We apologize for the error.
Related
Popular in the Community