In the midst of a brutal hangover, there is no more comforting foodstuff than a bagel. But how exactly is the round disc of dough different from a plain old slice (or six) of bread?
According to Marc Fintz of New York City's Davidovich Bakery, bagels require a uniquely long production process that, when not adhered to, can completely compromise the flavor and form of the delicious carb. He explained to HuffPost Live on Friday:
You need to have that bagel sit for 18 hours to be anything but flavorless. You have to be able to have that bagel boiled to be able to lock in the flavor and create that crust. ... The bagel is, by its very nature, a very flavorful product -- it's what people fell in love with about the product -- [and] the only way to capture the essence of that flavor is time. You must allow the bagel to sit for 18 hours, for 24 hours.
While many bagel makers disregard this process for its incompatibility with "everything that relates to the modern efficiencies of modern manufacturing and modern production," Fintz claims it's integral in preserving "the essential character of a bagel."
Watch more from HuffPost Live's conversation on the history of the bagel here.
Want more HuffPost Live? Listen on the go with free downloads of our best interviews on iTunes here, and subscribe here for our morning email to guarantee you won't miss our buzziest conversations.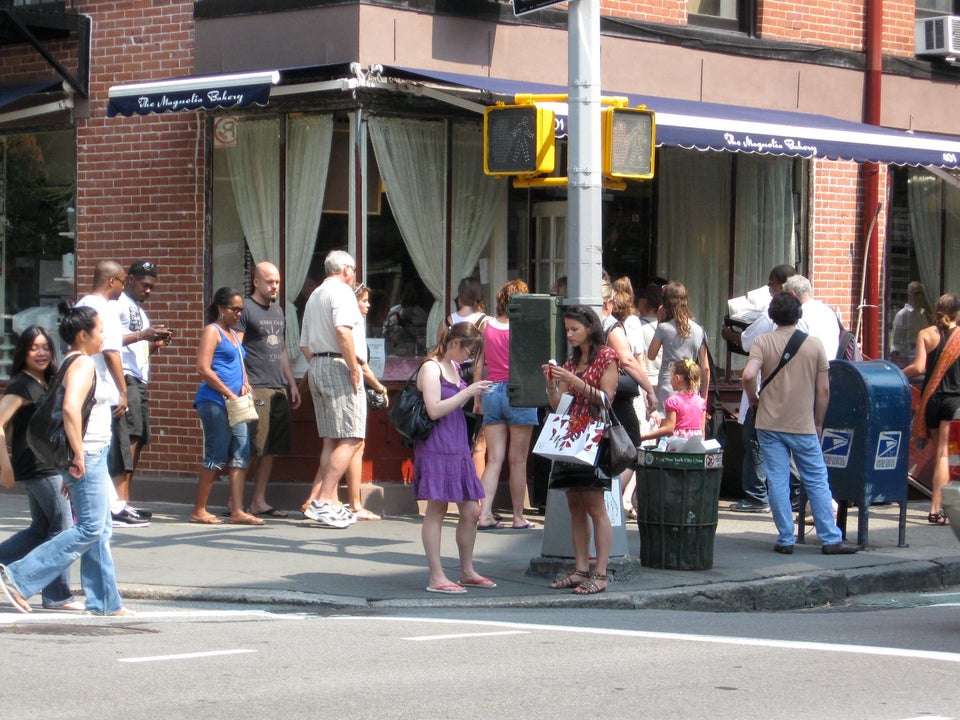 13 Food Signs You're A Tourist In New York City