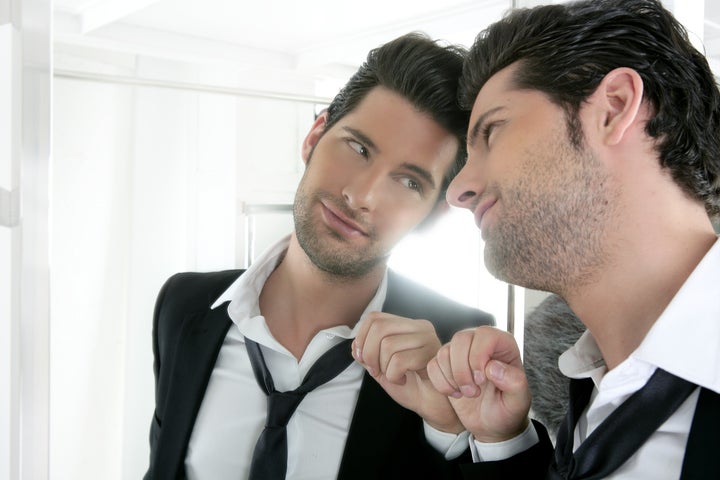 Hardly an original concept, but if this information is common knowledge, why do I keep seeing so many douchebags? We've made some progress with fedoras, sunglasses at night, popped collars, and energy drink tattoos. But truth be told, we're all guilty of the occasional slip-up. So, it's time for a quick refresher on what it means to be a douche:
Living vicariously through a sports team
Bitching about how cold it is... in the middle of winter
Bathroom selfies
Molesting or playing with my dog like she's yours
Name or place dropping
Vineyard fu*king Vines
Giving unsolicited advice, especially to people who are more accomplished
Using Instagram like a chick
Still quoting Old School or impersonating Borat
Any picture of you throwing up a middle finger or backward peace sign. You're not Tupac
Owning more than zero flat brimmed baseball caps
Documenting every trip to the gym
The Entourage movie
Forcing the hand-shake-hug with people you probably shouldn't
Being a sh*tty tipper
Texting during a date. It's worse if you're checking work email and think she's impressed
You insist on making people watch YouTube videos at a bar
Cologne. Can I smell you 5 feet away or 5 minutes after you leave the room?
Bragging that you "have a friend" with a beach house, Ferrari, boat, etc.
Cheating. Relationships are optional, and bottle service chicks are fun (and cheaper)
Beats by Dre as a fashion accessory
Always showing up late or breaking plans altogether
Blue tooth. The original d-bag tag
Trying to use Larry King's mantle to lecture Americans on guns
Parking like an asshole
Sniffing a wine cork at a restaurant
Che Guevara t-shirts (worse than Ed Hardy)
Standing on the left side of an escalator
Professing to be a "cheeseburger connoisseur" (or wine)
You tell Vegas pool party stories
Kanye West
You constantly say 'Uber' instead of 'car' or 'taxi'
Gratuitous Facebook check-ins
Three-piece suits. (You're not Tom Brady)
Signing emails with "Cheers"
You insult your friends in public to impress a chick
Addressing service staff while still talking on a cellphone
Using expensive car keys as a prop. (The guy who puts his Range Rover key on the bar top uses the bathroom stall to take a leak.)
Invading Poland
Modifying sh*tty cars
Bragging about good deeds
A black Amex card. (Rappers quit rapping about it 10 years ago.)
Wearing rosary beads at a bar
Five lane changes only to end up two cars ahead of me at the next red light
REAL LIFE. REAL NEWS. REAL VOICES.
Help us tell more of the stories that matter from voices that too often remain unheard.