Larry Gagosian, Daniel Templon, David Zwirner, and Arne Glimcher are the top art dealers to date. Undoubtedly successful, with Gagosian's revenue hitting $925 million, how much influence do they have on the art market?
A lot. These top art dealers have major billionaires and new money individuals as their clients. What makes them successful is their expertise in the art market as well as being a great salesperson. A good repertoire of clients is a must, but so is the ability to maintain and continuously sell to the same circle of clients time and time again. To do so, they must understand each client on a personal level, what they like and dislike, buying and selling behavior, and tastes. They must also understand whether or not the client is buying art for investment or lifestyle value, especially since art is becoming increasingly commercialized and buying art is no longer all about taste. Instead, it is treated increasingly as a tradeable asset, specifically by buyers under the age of 50, who buy art with a investment view. According to the Deloitte and ArtTactic Art and Finance Report:
"Art increasingly accounts for a larger proportion of individual wealth: wealth managers see the evident rise in art prices and values in both absolute terms and relative to their client's' overall portfolio (art in wealth portfolios is estimated at US$ 1.5 trillion), as a strong argument for starting to offer services and products to help clients manage this new wealth"
Another essential quality of a great art dealer is his or her ability to consistently sell works of art. The art market is not as stagnant as it may seem. Statistics from Art Economics (2016) show that works of art under $50,000, which account for 89.5% of the market, are the most liquid segment.. On the other hand, works of art sold above a million dollars only account for 0.88% of the market.
Daniel Templon started his own gallery with zero background in the arts. He started from humble beginnings as an gym teacher, but eventually became one of the most prominent art dealers in Paris, situating his gallery in Saint-Germain-des-Pres. He is known to exhibit both local and international artists, from Martin Barre to Jean-Michel Basquiat.
Similarly, Larry Gagosian started his career as a poster salesman. Now, as the top art dealer, he has 15 galleries in cities across the world. His most important clients include Christie's Francois Pinault and billionaire Steve Cohen.
Dealers and their galleries are the tastemakers of the art market - what they say goes. As the mediator between the artist and the buyer, they have the authority to pick and choose which artist to represent and at what price they sell the works of art for. Unlike auction houses, galleries are not obliged to release information on sales and,as a result, some investors view the art market as unregulated and speculative.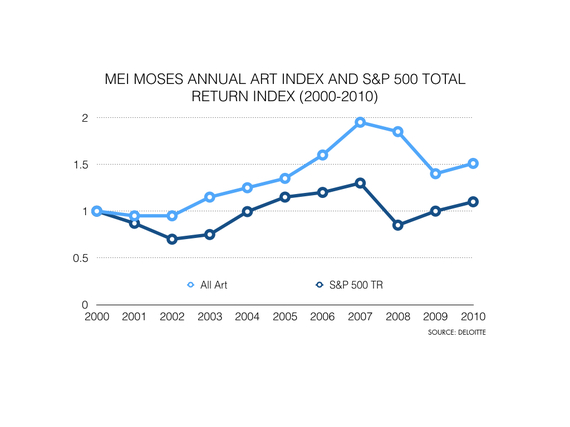 The valuation of art assets are unlike the valuation of stock prices. There isn't a formula, as each work of art is unique and is subjective to every viewer. Therefore, overtime, several galleries and collectors have risen and gained the label as tastemakers of the art market.
Auctions help determine prices for the art market, since all sale records are readily available for the general public. Regardless, an artist's success is helped along by strong marketing, which can drive up and even manipulate prices. Since galleries are players in the primary market, they can manipulate prices through the secondary market - by driving prices up at auction.
Nonetheless, there is a set standard to valuate a piece of artwork: authenticity, condition, rarity, provenance, and value.
REAL LIFE. REAL NEWS. REAL VOICES.
Help us tell more of the stories that matter from voices that too often remain unheard.