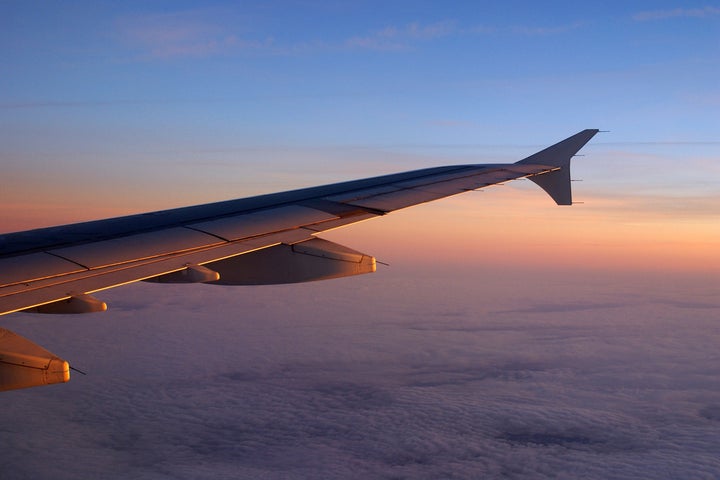 My mother lugged her suitcase, as well as my own Mickey Mouse suitcase, behind her as we made our way through the airport in 1997. I wore hideously patterned short, a basic white t-shirt with a Disney character etched into the front and clung to my Minnie Mouse stuffed character tightly. We were about to embark on every three-year-olds dream vacation.
There aren't many memories that are still engraved in my memory from my first formal vacation. I remember fleeting moments, such as flying high above the clouds on an amusement park ride and swimming in a warm lagoon. With a mother obsessed with pictures, I'm lucky that many of the moments I can no longer remember are etched in printed photographs.
It's been twenty years since that fateful journey to Disney World, Florida. Since then, I've lost count on how many flights I've boarded since then. I've flown throughout the states, my farthest journey to date being San Francisco, and I've flown internationally. It would seem as though I have been raised to chase flights.
When I was younger I thought all children were blessed with holidays like myself. I thought it was normal for most holidays to take place on airplanes instead of the backseats of cars. I thought everyone's parents believed that travel was a necessary building block of a child's foundation.
As I grew older, I began to realize how rare it is to experience the world at such a young age. My first international flight I was fifteen and flew from New York, to Spain, and back again. I had my first beer under the disco lights in a dimly lit bar, had my first taste of paella in a loud restaurant and saw my first international monument in a weekend getaway to Paris. When the trip was finished, I flew by myself home to the safety of normalcy. Yet I remember the realization on the flight home that I was more comfortable flying thousands of miles over open ocean than anything else.
I'm sure my parents would rather see me with a cheaper, and safer, hobby then travelling but it's difficult to explain the passion one has for discovering somewhere new. There's a whole world outside the small town in Connecticut I grew up, and the desire to see what the world had to offer was implanted after my two-week getaway to San Sebastian, Spain.
Since then, I've travelled all over Europe. I've been to almost a dozen different countries, different cities, different cultures, all before the age of twenty-three. I even decided that completing a Master's Degree in London would grant me the ability to explore the world in greater depth than a simple holiday.
The people I've met since pursuing my Master's Degree at Richmond, the International University in London, are one of a kind. The memories I've built in cities are ones I'll cherish forever. Not everyone can say they spent an afternoon in Paris drinking wine and eating cheese, took a night club boat cruise through Budapest, took a double decker bus trip through Germany, cliff jumped in Wales, had waffles in Belgium and fell in love with an English man in London.
Out of a poll of 220 people, 90% of these individuals have travelled outside of their home country once. However, only 15% of those individuals studied abroad or travelled internationally before the age of twenty-one. While time and resources are the two biggest reasons as to why it's difficult to travel, only 50% of those people believe that travelling abroad is important. The other 50% believe that while travel is an enjoyable pastime, it is not necessary to do to any degree. When thinking about why I enjoy travelling, my mind takes me back to the first trip to Florida I went on. I may not remember everything I did and who I was with at all moments, but I remember wanting to see and do everything. As the years passed and my desire to explore the world continued to grow, my list of places continued to grow. Even now, after spending more than a year abroad total, my list of places to visit continues to expand.
It's not hard to wonder if the reason travelling isn't important to some is because of the way their parents approached the topic of travel. If there is no foundation of the importance of travel, is it ever seemed important? If there is no desire implanted by parental figures, then where does the desire of travel come from?
In some situations, the individual could simply have a passion to explore, but it is important to note that most children are influenced by their parents in all aspects of their life. If they're influenced by their parents about the way they view religion, love and race what stops a child from being influenced by the desire to travel?
Teach your children to travel. Teach your siblings to travel. Teach your friends to travel.
Help the people around you who are scared of the unknown or terrified of planning adventures far in advance that there's a whole world outside, it simply needs to be explore.
Catch flights, not feelings.
Related