Let's be honest. Today's consumer despises ads. Sure you get sucked into the clickbait, you want to read the list of 15 meal prep recipes promising to trim your waistline. But of course there is an irrelevant full-page ad that pops up on the website, and you have to squint your eyes to find the X to close it out. Do you even know what was being advertised to you? Probably not.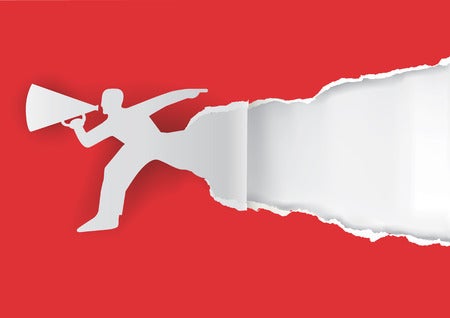 Ads, irrelevant spam email, unsolicited SMS messages and more are bombarding consumers, and the result is not just ignoring the message, but coming to despise it.
But what are advertisers supposed to do? They've spent the last few years focusing on collecting data to help them analyze their target audience and define demographics & interests for a personalized message. But alas, those datasets are proving too overwhelming to create actionable takeaways.
"Marketers are suffering from data indigestion," said Gayle Fuguitt, Chief of Customer Insights and Innovation at Foursquare in an interview with eMarketer. "There's just too much of it. They think they want all that big data, but that isn't what they really want. They want insights."
Bingo. This is where People-Based Marketing (PBM) comes in. Marketers have given the term a few definitions. BounceX, a leading PBM software, defines the term as such: People-Based Marketing enables brands to create a cohesive marketing system, centered around the individual consumer and anchored by the collection of real-time behavioral data combined with first-party brand data. With People-Based Marketing, brands can ingest and respond strategically to consumers in real-time across devices and channels, unifying the customer journey, unlocking a new source of revenue and achieving a truly omnichannel business.
"People-based marketing is making the digital world more convenient," said Ryan Urban, founder and CEO of BounceX. "Brands must market where the people are instead of where they want them to be. People-based marketing focuses on that slow burn, gradually building a relationship with your customers that will last. The true application of people-based marketing is consistent across device and channel. As a result, you can string together actions across sessions, devices, mindsets and behavior that gives you the true 360-degree view of the consumer's wants and needs. Once you are able to unlock that view, the ability to be able to build a relationship becomes easier because you just have to understand where you need to be and what you need to say to the consumer."
Urban offers an example: if people are spending time on their mobile browser and showing high intent, but then they move to a desktop, brands must move fluidly with them. Similarly during the buying process, if one of the items in a shopper's cart is about to go on sale, we'll send them an email about that specific item instead of sending them a new discount or mass promotion about new items.
"Seems simple, but no other platform is doing this in the marketing sphere. This form of 'minimalist marketing' is the anti-batch-and-blast strategy. If your products are something important, consumers will get it. If not, they won't. We send them what is relevant and what they will actually enjoy consuming," explains Urban.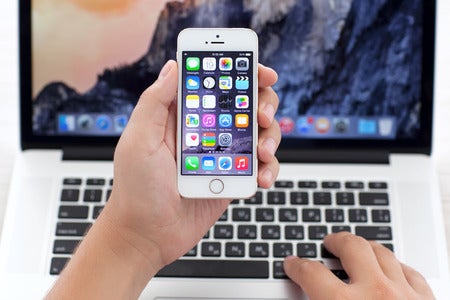 If it is indeed this straightforward, where are business owners and marketers going wrong? Urban explains that the lynchpin of PBM is identification. Technological limitations have kept guard on a deeper understanding of digital behaviors. "Until recently, the gold standard has been cookies -- which were created during the time where consumers operated on a single device. Cookies have significant limitations though. Specifically, they cannot cross sessions, platforms, and devices. This has made it impossible to create a true people-based marketing experience. As a result, most companies fall short in terms of reach, accuracy, and scale. Only enterprises the likes of Google, Facebook and Amazon have been able to make true people-based marketing possible."
Very few companies will ever reach the level of such Goliaths, but the lesson is to use marketing tools to help understand, respect and help consumers focus in a world of distractions.
"The future of people-based marketing depends entirely on brands and marketers respecting the needs of their consumers," predicts Urban. "Ultimately, people-based marketing is about making the whole of the internet a pleasant, respectful place for brands and consumers alike."